Comprehensive coverage for catering professionals
Insurance Canopy & Catering Insurance
Insurance Canopy provides caterers with a comprehensive insurance policy that covers all their business needs. With general and professional liability and business personal property coverage, Caterers Insurance is a great way to protect your business at the low price of $299 a year.
Comprehensive Coverage
As a caterer, you need an insurance policy as comprehensive as your business operations. Insurance Canopy provides the coverage your catering business needs at an affordable, yearly rate. Why waste your money on individual event policies when you can get covered with one, comprehensive policy today?
Product Liability
Product liability insurance is a necessity for catering business, but many event policies omit product liability, forcing you to purchase multiple policies to get the coverage you need. At Insurance Canopy, we include product liability in our Caterers Insurance, providing you with the coverage you need at one low cost.
Protect Your Business
Because you prepare and serve food in a variety of locations, your catering business is at risk. By covering your business operations, you can protect your company from paying hefty liability fees out of pocket. Make sure your business and your equipment are sufficiently protected with Caterers Insurance today.
Unlimited Additional Insureds: Free of Cost
The most your policy will pay in a 12 month policy period for bodily injury and property damage claims that you become legally obligated to pay due to your business and professional services.
The maximum amount your policy will pay in a 12-month period for bodily injury and property damage claims that result from the products you use to perform your services. However, it does not cover your products that are sold or distributed.
The amount that your policy will pay for claims arising out of one or more of the following offenses:
– False Arrest, detention or imprisonment
– Malicious prosecution
– Wrongful Eviction or Wrongful Entry
– Oral or written publications that slander or libels a person or organization
– Oral or written publication or material that violates a person's right of privacy
– The use of another's advertising idea in your advertisement
Applies to damage by fire to premises rented to the insured and to damage regardless of cause to premises (including contents) occupied by the insured for 7 days or less.
A general liability coverage that reimburses others, without regard to the insured's liability, for medical or funeral expenses incurred by such persons as a result of bodily injury (BI) or death sustained by accident under the conditions specified in the policy.
Inland marine insurance covers tangible property that is movable or transportable in nature (e.g. supplies, equipment, or inventory) but excludes coverage for structures and items that are part of the structure.
Business Personal Property / Inland Marine Limit (Per Occurrence) – Deductible
Still doing your research?
Our licensed agents are available to answer any questions you may have (se habla español)
General Liability: covers expenses from third-party insurance claims that come from injuries or damages that occurred at your business location or as a result of your business equipment or operations.
Product Liability: covers expenses, such as legal fees, that arise as a result of someone getting sick or injured by the product you sold them.
Business Personal Property: covers expenses that arise as a result of your business personal property or equipment—like a computer—being damaged or stolen during your business operation.
No-Cost Additional Insureds: covers the event or venue so it is not held liable should an accident occur. It is often required for vendors to cover events as additional insureds.
Professional Liability ($125): protects against third-party claims as a result of errors or omissions that occurred during a lesson or demonstration. If you teach lessons to do demonstrations, we recommend having this coverage.
Cyber Liability ($99): covers expenses that arise from cyber crime, like stolen data or customer information. If you collect or store data electronically, we highly recommend this coverage.
Trailer Endorsement ($150): if you have a trailer that you use or bring to events, you can include it in your coverage for an additional fee.
Questions About Caterers Insurance
Choosing the right insurance is critical.
You can't afford gaps in your coverage that could put you out of business.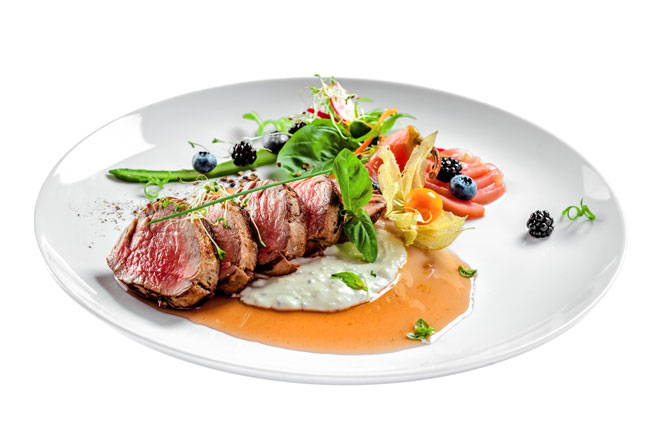 Need additional information before making a decision? Give our team a call today at 
844.520.6993
.
Annual Policy: Starting at $299 – Get the protection your catering business needs today with Insurance Canopy's Caterers Insurance policy. For just $299 a year, you can rest easy knowing that your business has a comprehensive financial safety net, including general liability, product liability and business personal property insurance.
Bartending can be a blast—you get to interact with a wide variety of people, your services are always in demand, and you can flex your creativity through your mixology skills.…
When running a business, one of the last things you think about…
"I have a general liability policy; will that protect my business? Why…