Affordable Small Business Insurance Coverage for Performers and Entertainers
Entertainment insurance protects your business from lawsuits, accident claims, and third-party property damage claims. As an independent entertainer, you can count on Insurance Canopy to help you assess the risks faced by your entertainment business and find the liability insurance policy that meets your needs.  Discover which entertainers are covered by our entertainment insurance policy below: 
Getting hit with a liability claim can be a real party pooper. Luckily, our partners at the Event Helper can protect your plans from going south.
No mic check needed. Our performer liability insurance is easily managed completely online to protect you until the very last mic drop.
Nobody is adding liability claims to their Christmas wish list. Keep the coal out of your stocking and get Santa Claus liability insurance in 10 minutes or less.
What is Entertainment Insurance?
Entertainment insurance is a type of protection for your professional services as an entertainer or performer. Our insurance is meant to protect your business against claims of recklessness or carelessness and failure to provide professional services while on the job. You can do what you love with peace of mind knowing you have coverage for claims of bodily injury, property damage, or loss of personal property.
How Much Does Entertainment Insurance Cost?
There are two entertainment insurance policies you can choose from—an annual policy or an event policy. Annual payments start at $199 for the year or $14.93 monthly for 12 months. The annual policy is ideal for performers and entertainers who need constant coverage year-round.
The event policy is active for 1–3 days and starts at $59. If you are performing for a single event or a weekend, the event policy is just right for you. You can add additional insurance limits to this policy to meet your venue's requirements.
Keep in mind that these prices are for the base policies but you can get customized entertainment insurance by adding additional coverages to your policy at an extra cost.
What Does Entertainment Business Insurance Include?
View the coverage details for an entertainment insurance policy:
Limit Per Policy: $2 million
Also known as public liability insurance for the entertainment industry, this coverage helps to protect your business from third-party bodily injury or property damage claims that occur while interacting with the public. For example, a fan tripping and falling during your performance, a piece of equipment damaging a venue, or a spectator getting hit and injured by a prop.
Equipment & Gear
(Annual Policy Only)
Equipment and Gear coverage is designed to save you time and money. You rely on your equipment and gear to bring your show to life. If it's damaged or stolen during your performance, our entertainment public liability insurance offers coverage to get it quickly replaced.
Damage to Premises Rented to You
Limit Per Policy: $300,000
As an entertainer, you run the risk of scratching, scuffing, or damaging the stages you perform on or the venues you perform in. Protect the premises you rent at no additional cost with your entertainment insurance from Insurance Canopy.
Personal & Advertising Injury
Limit Per Policy: $1 million
Personal and advertising injury insurance can be especially important for someone in the entertainment industry, which often involves creative expression and public image. For example, if an actor or musician is sued for defamation or infringement of copyright, Insurance Canopy can help cover the costs of legal defense and any damages that are awarded against them.
Products Completed Operations Aggregate
Limit Per Policy: $2 million
Selling merch is often a great revenue stream for entertainers. Any defective merchandise that causes a client harm is protected with our entertainment insurance coverage. It also protects you if an audience member suffers an injury from your performance.
General Liability Aggregate Limit
Products – Completed Operations Aggregate Limit
Personal and Advertising Injury Limit
General Each Occurrence Limit
Damage to Premises Rented to You Limit (Any One Premises)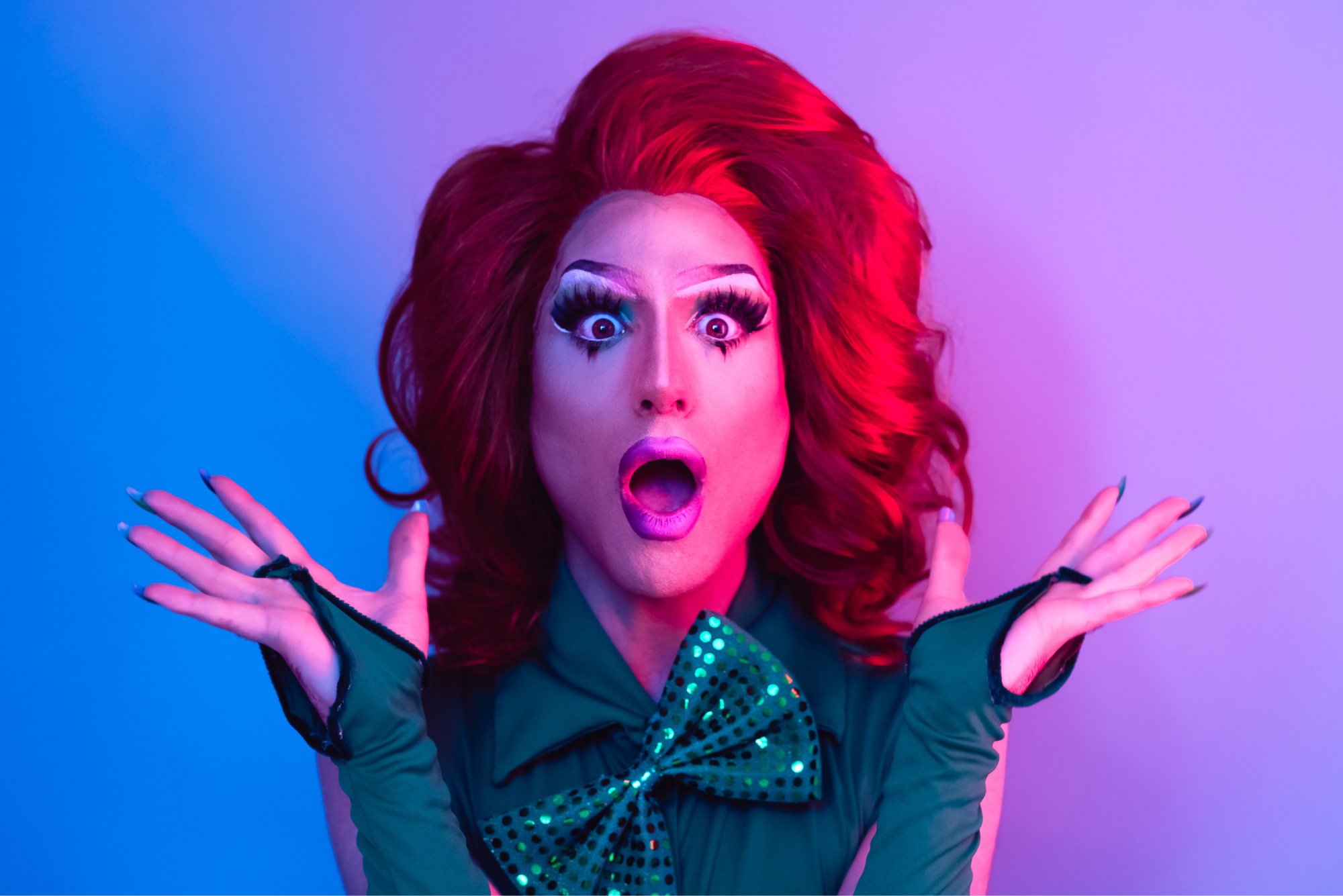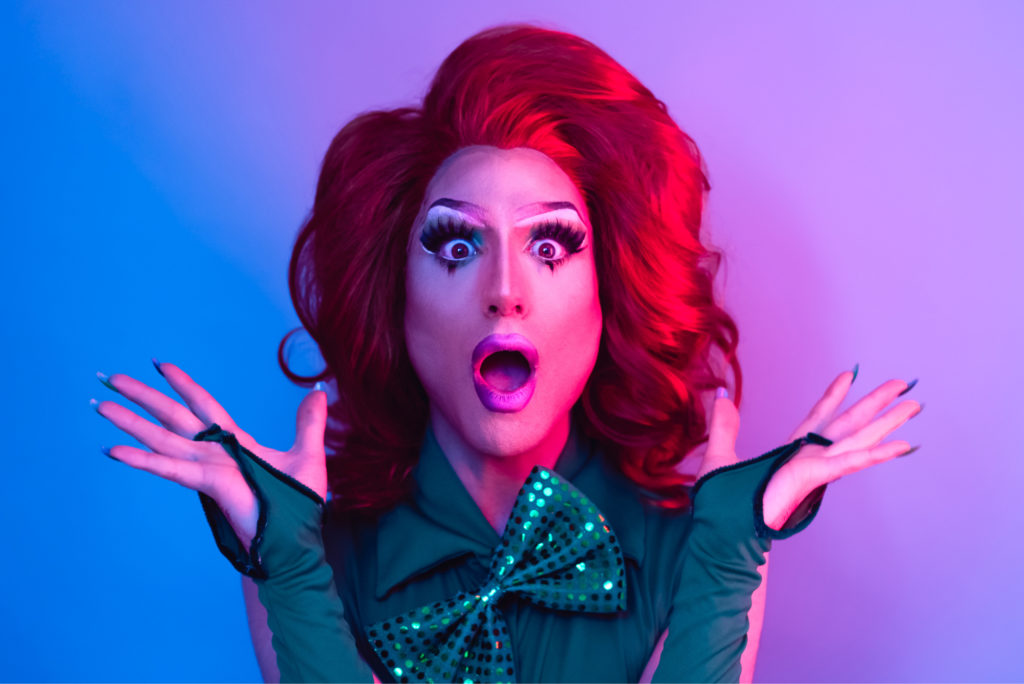 Why Entertainment Insurance From Insurance Canopy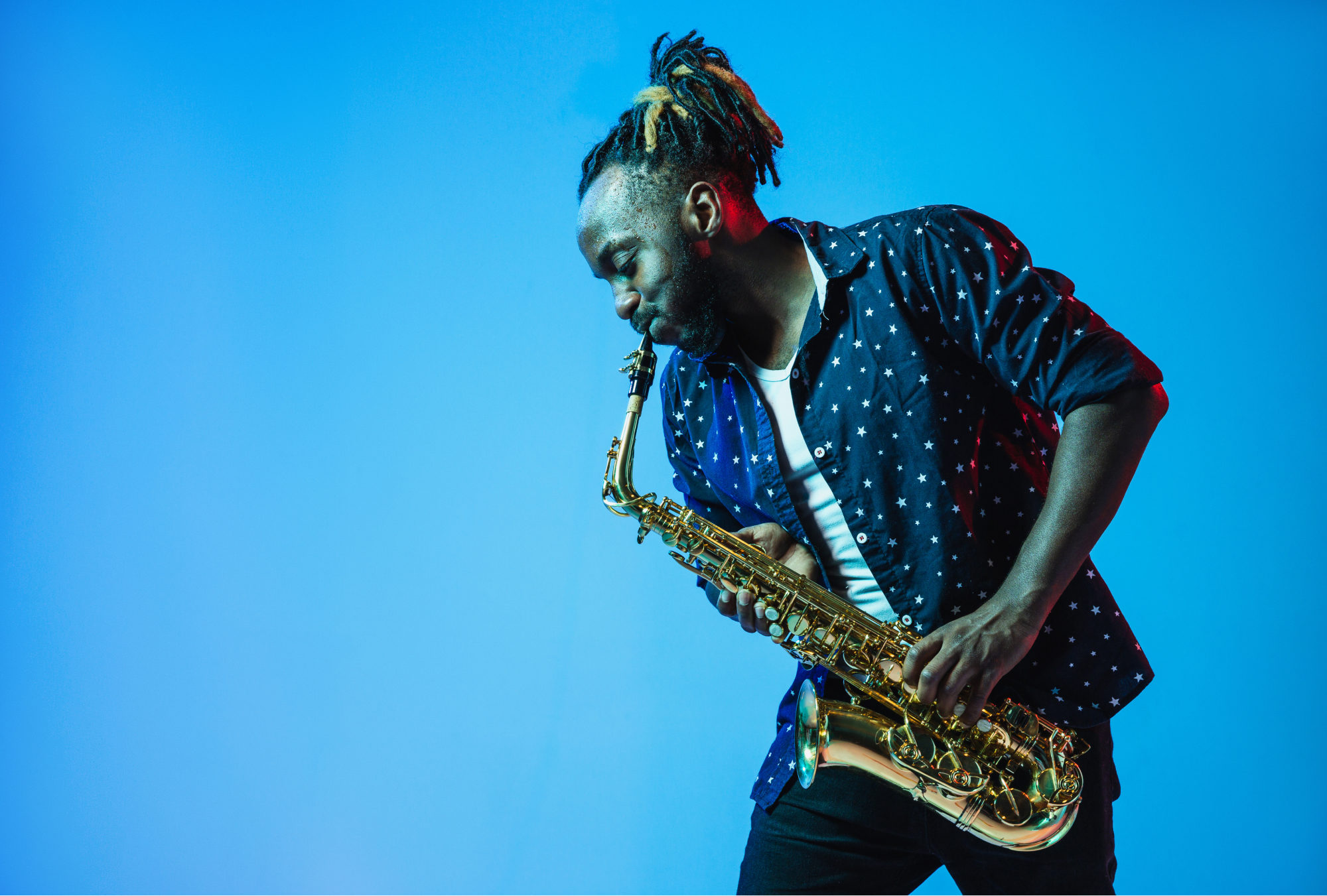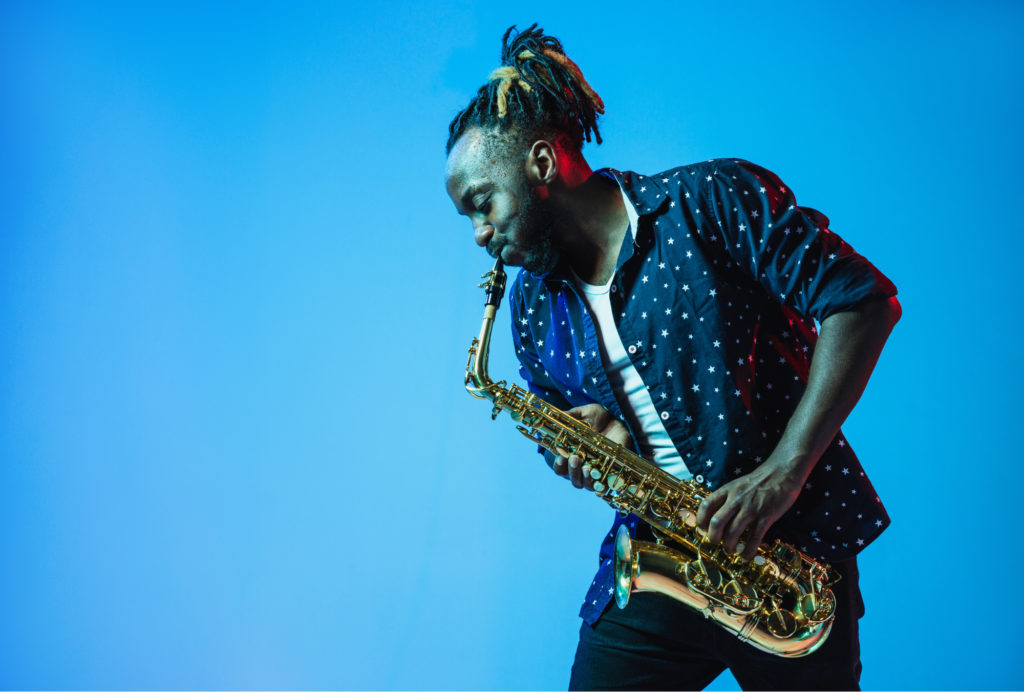 Direct 24/7 access to online, no-hassle applications where you can purchase general liability insurance coverage in 10 minutes or less. Enjoy the option of monthly payments with our annual plan or save with a one-time purchase.
Get instant quotes from an "A+ rated" entertainment insurance company, compare policies side by side, and select the one that best fits your needs. We offer general liability insurance with the option to add on endorsements or additional insureds
Insurance Canopy has been insuring small businesses for more than a decade, so our team knows what coverage your entertainment business needs. Select  your specialty, and we'll connect you with the right insurance program. Once you're covered, access documents 24/7 through your online portal and make updates to your policy as needed.
Frequently Asked Questions About Entertainment Insurance
You're In Good Company With Insurance Canopy
Here's what some of our over 14,700 customers have to say about their experience.
Easy to use and reasonably priced

Doug Mickan


June 19, 2023

Customer service and experience was great. Appreciate the patience and knowledge. Thank you.

justelement T


May 26, 2023

The lady patiently help me out through the proces. I think her name is Stephanie. She stayed on the phone until I was done. My whole hearted thanks to... Read More her.

Robert Lesaca


July 26, 2022

It didn't start out so smooth but Jamal was helpful getting my additional insured added

Grog


June 12, 2023

Super fast and easy to set up. Very reasonably priced.

Rachel Miller


February 6, 2023

The process to apply for insurance was very easy and I appreciated how smooth it went. However, I didn't like auto renew without my permission. I'm 69 and... Read More I don't know what I'll be doing next year so please unroll me from auto renew. Other than that I liked the simplicity of the online application.

Regina Nowak


May 26, 2023

I got the coverage I needed. The coverage wasn't extravagant in price and I was able to add an additional insured. Thanks for the great service.

ShoMoDjs DJ and Audio Visual Services


January 6, 2023

Quick and easy insurance for my mobile DJ business.

Burton Nuse


October 19, 2022

So far this company has been great. Answered my questions promptly and got a quote promptly.

Natalie Thompson


October 12, 2022

Easy purchase… very clear description of service and options.

Apex Entertainment Group Chris Stout


June 21, 2023

Was in a jam. Needed the insurance for a gig coming up and the process was sooo simple! The coverage is exactly what they were looking for and we are... Read More all ready go! Thanks Insurance Canopy! This was great!

joe barton


October 12, 2022

Easy to follow instructions on establishing my DJ liability insurance. Pricing was the best I've found to suit my needs.

Judy Carter


September 26, 2022

Easy to sign up. Got my insurance emailed to me within minutes. Thank you!

Jason Lavea


June 12, 2023

Very helpful agents! Will definitely recommend to all my industry friends!

Entertainment Labs


May 26, 2023

I had the best experience because I spoke with an agent Stephanie Davis that was truly knowledgeable and very patient with me to walk me through the entire process.... I... Read More would recommend insurance canopy to all my family and friends

Cabbage


August 26, 2022

So far, so good.

Jeff Nelson


December 6, 2022

They did actually do a great job at establishing my policy quickly and answering my questions by phone. Would recommend to others.

Roberto Olivares


September 26, 2022

Reliable, efficient and affordable! The new online form was quick and simple, it took me less than 15 minutes to complete. They are also very quick on answering any... Read More questions we have.

Elena Azama


May 26, 2023

Quick, easy and just what we needed to work an event that required a bit of insurance. Will most likely seek regular monthly insurance knowing it's this easy and... Read More inexpensive.

Shannon Smith


May 26, 2023

It was easy to fill the forms out online and all the information

Melissa Prado


August 26, 2022

Super easy, easy to understand and a great price.

Alan Browning


September 26, 2022

It was a very easy experience.

Pamela Burton


February 13, 2023

They took care of business! Easy process and cheap price to pay for peace of mind and being able to say you are a pro and fully insured.

Jimmy Fish


February 13, 2023

Very easy to obtain a policy

John Faughey


December 6, 2022

I'm excited excellent price

Edgar roberto Lobos


February 20, 2023

It has been great working with Insurance Canopy and especially Faith Ortiz. A+++

ND3423


May 26, 2023

My personal liability insurance for teaching fitness classes was so easy to set up! Plus, I needed to make a correction and their customer service was very prompt. Highly recommend... Read More for group fitness instructors.

Juju Rafii


December 6, 2022

Instructor at Orange Door Yoga in Grand Junction, Co

Terry Talbot


February 20, 2023

Easy. Quick. Responsive on chat.

Me


May 29, 2023

Good insurance! Quick!

Ariana Hadavi


October 19, 2022
Easy to use and reasonably priced

Doug Mickan


June 19, 2023

Easy. Quick. Responsive on chat.

Me


May 29, 2023

Fast Great Reasonable Coverage Price!!!! Very helpful to all who needs insurance right away and to any type of business who has to comply with proof of insurance. it's... Read More simple straightforward application available online. I would highly recommend this insurance.

John Togado


December 6, 2022

Very easy to quote and bind! Excellent price for the coverage.

Matt Forneris


August 26, 2022

It was a very easy experience.

Pamela Burton


February 13, 2023

Quick and easy insurance for my mobile DJ business.

Burton Nuse


October 19, 2022

Amazing service. Very fast, straightforward and helpful. Thank you for providing me with the necessary insurance coverage for my company and equipment. ???

Mike Cruz


October 12, 2022

Instructor at Orange Door Yoga in Grand Junction, Co

Terry Talbot


February 20, 2023

So far, so good.

Jeff Nelson


December 6, 2022

Incredibly user-friendly set up. Super impressed with the ease of purchasing my policy. Great!

Tim Cunningham


June 26, 2022
Do you daydream about being on stage with your band, playing in front of a crowd of adoring fans who know all the words to your songs?You're not alone—wanting to…
Calling all balloon art enthusiasts and creative souls! Are you ready to…
Did you ever dream of becoming a princess when you were a…