Liability Insurance for DJs, VJs, & KJs
Get a policy in 10 minutes or less.
Why Insurance Canopy for DJ Insurance?
Insurance Canopy provides low-cost "A+ rated" insurance for DJs, KJs, and VJs. With general liability and optional equipment coverage, our insurance covers most exposures associated with DJ professionals. We kick up the tempo of the insurance industry with affordable prices and tailored coverage to give DJs peace of mind.
Save
Do you DJ more than just a few shows a year? Canopy provides an ongoing policy starting at $16/month.
Protect
A single lawsuit could cost you thousands of dollars. Our "A+ rated" insurance helps manage your risk, so your DJ business stays on beat.
Perform
Be the DJ who's ready to take the gig with a general liability policy already in place to show hiring and event managers. Buy online 24/7 and be ready for the drop.
The day-to-day operations of your business opens you up to certain exposures that could affect your bottom line. DJ insurance helps provide financial protection, including the cost of bodily injury, property damage or loss of personal property.
With DJ insurance from Insurance Canopy, you'll have coverage for general liability and damage to premises rented.
Why Should You Carry DJ Insurance?
You may face some liability risks unique to DJs such as setting up shows, equipment, fog machines, or speakers.
Venues may require you to show proof of insurance before hiring you or allowing you to operate on their property.
Liability insurance gives you a layer of defense against claims such as bodily injury or property damage.
Financial peace of mind.
If you use your own equipment and you transport it to multiple locations, you will want to protect your equipment against theft, damage, or loss with inland marine coverage.
Wedding venues, concert halls, and other places may require you to add them as an additional insured to your policy before allowing you to perform.
How Much Is DJ Insurance?
A basic general liability insurance policy starts at around $16/month. Also, there are supplementary coverage options that you may add to your policy. For example, you can name additional insureds to your policy or purchase additional equipment insurance coverage.
What's Covered In DJ Insurance?
Insurance Canopy's DJ liability insurance lets you drop the beats with peace of mind.
Coverage includes: 
Limit Per Policy: Our general liability and products completed operations aggregate each have a $2,000,000 general aggregate limit, with a $1,000,000 occurrence limit. 
Accidents can happen while you perform your set. General liability insurance for DJ's covers claims from third-party injuries, property damage, advertising injury, and more. It'd protect you if you accidentally scratch the venue floor while setting up your mixing table. Or, during your set someone might come up to request a song and trip over your cords, resulting in an injury. Products completed operations aggregate, offered within our general liability policy, covers this instance.
Available in our annual policy, professional liability (errors and omissions) protects you from negligence claims. Technology is amazing, but fickle. If your DJ equipment malfunctions, causing you to provide a subpar performance, you could face a lawsuit. Professional liability gives you certainty when the uncertain happens. 
Personal & Advertising Injury
Not every event brings that house down, and that can be frustrating. If you get frustrated with an organization and slander their name, they may sue you for personal & advertising injuries. Our policy includes $1,000,000 in coverage for such an instance. 
Damage to Premises Rented to You
Limit Per Policy: $300,000
While most of your performances will happen at different venues, you may decide to rent a building to do private DJ events. In these instances, our $300,000 coverage for damage to premises rented to you will protect you if the show is a little too fun.
Unlimited additional insureds for just $10
Most venues and events want to be covered if they're named as a defendant in lawsuits stemming from your shows. Our coverage allows you to add additional insureds during the application or after in your user dashboard so you can satisfy their requirements. You can add unlimited additional insureds for just $10.
Equipment & Gear Coverage
(Inland Marine Insurance)
An optional coverage, Equipment and Gear coverage protects the key to making your sets a smashing success – your speakers, turntables, mixers, monitors, lights, etc. Not every carrier offers this coverage, but we understand how important these assets are to your business. We have two options if you want to protect your DJ gear:
$2,000 item/$4,000 policy year (+$3.33 / month)
$5,000 item/$10,000 policy year (+$5.00 / month)
The most your policy will pay for bodily injury and property damage claims occurring in the policies term that you become legally obligated to pay due to your business services.
The maximum amount your policy will pay for bodily injury and property damage claims occurring in the policies term that result from the products you use to perform your services. However, it does not cover your products that are sold or distributed.
The amount that your policy will pay for claims arising out of one or more of the following offenses:
False Arrest, detention or imprisonment
Malicious prosecution
Wrongful Eviction or Wrongful Entry
Oral or written publications that slander or libels a person or organization
Oral or written publication or material that violates a person's right of privacy
The use of another's advertising idea in your advertisement
Applies to damage by fire to premises rented to the insured and to damage regardless of cause to premises (including contents) occupied by the insured for 7 days or less.
Inland marine insurance covers tangible property that is movable or transportable in nature (e.g. supplies, equipment, or inventory) but excludes coverage for structures and items that are part of the structure. A $250 deductible applies to this coverage.
Inland marine insurance covers tangible property that is movable or transportable in nature (e.g. supplies, equipment, or inventory) but excludes coverage for structures and items that are part of the structure. A $500 deductible applies to this coverage.
Still doing your research?
Annual Policy: From $16/month – Choosing the right small business insurance is critical. Avoid gaps in your coverage that could risk the future of your business.
Questions About DJ Insurance
Choosing the right insurance is critical.
You can't afford gaps in your coverage that could put you out of business.
Need additional information before making a decision?
Give our team a call today at 844.520.6993.
You're In Good Company With Insurance Canopy
Here's what some of our over 17,600 customers have to say about their experience.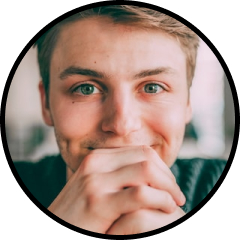 John Togado
"Fast Great Reasonable Coverage Price!!!! Very helpful to all who needs insurance right away and to any type of business who has to comply with proof of insurance. it's simple straightforward application available online. I would highly recommend this insurance. "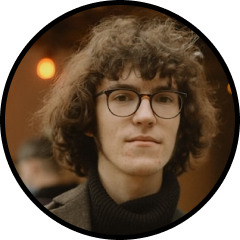 Bill Ladwig
"Simple and easy on line process and I saved money compared to a large nationally known insurer."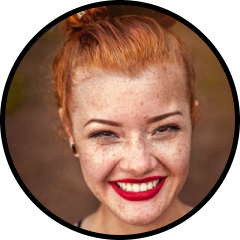 Katie Gustafson
"Rates were very competitive and I had great help when I called with questions. The application was fast and easy to fill out online. I haven't had to file a claim, but so far so good!"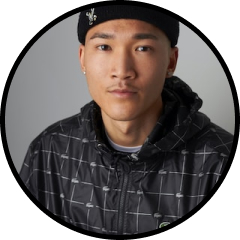 Mike V.
"I have been djing for over a decade, but just started my dj business this year. Getting insurance was something I was dreading, but Ins Canopy made the process so easy."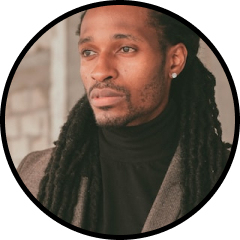 Roberto Oliveras
"They did actually do a great job at establishing my policy quickly and answering my questions by phone. Would recommend to others."


Licensed in All 50 States​
Think back to some of the best memories of your life—what music was playing in the background? The right song and the right vibe really make for special moments! And…
You know your business faces risks, that is why you have landed…
Being a DJ is a fun and fulfilling profession. DJs, like other…