Why Insurance Canopy for Performers and Entertainers Insurance?
Easily purchase a policy with all the coverages you need, without talking to an agent! This package gives coverage to individual and group performing acts at an affordable price! A+ rated insurance that you can trust! Purchase today.
What is Performers and Entertainers Insurance?
Performers and entertainers insurance covers claims that arise from your operations during a performance or accidents that occur while you're entertaining. General liability protection is intended for bodily injury and property damage for your customers and your venues. Opt for purchasing personal coverage rather than relying on the venue's policy.
For venues requiring larger coverage limits, excess liability coverage amounts are available. And add venues or employers as an additional insured on your policy at any time.
Who is Performers and Entertainers Insurance For?
Pick a letter to see if you're covered under our policy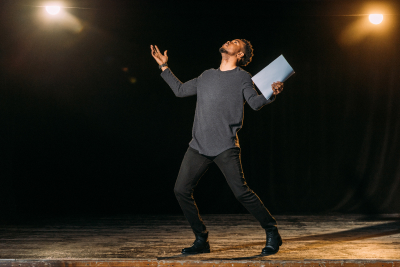 Actors (Individual)
As an individual actor (not as part of a theater production or movie set) you're likely performing a show at an event or festival. Did you know most events require you to carry liability insurance to cover accidents and damages? We've got you covered.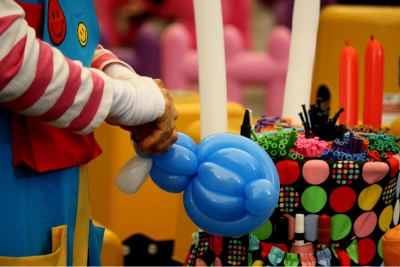 Balloon Aritists
It might never happen to you, but balloon artist insurance can provide you a financial safety net in case that balloon pops and you get hit with a claim. Take your show on the road without all the worry of accidents or lawsuits arising from your art with our best performer and entertainer insurance.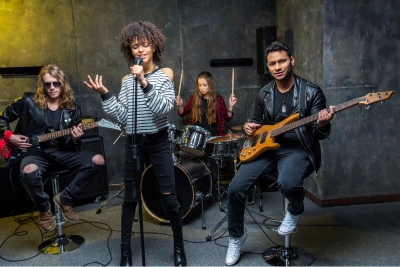 Bands
Book your next gig with insurance protection for your band and instruments! Liability claims can be costly, don't let finances break up your band. Have the right coverage in place to make entertaining the only thing on your mind.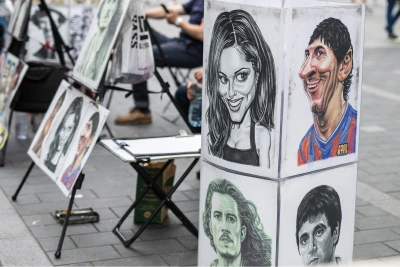 Caricature Artists
You might not think using your talents to create fun and entertaining drawings for clients could come with liability claims. But, many venues and events require caricature artists to carry liability insurance to work with them. Show them you see the full picture with Insurance Canopy.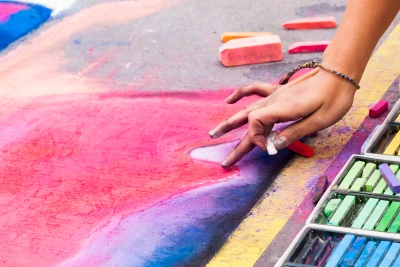 Chalk Artists
While chalk is a dangerously good time, it doesn't seem like the riskiest business. But, if you're looking to perform at events throughout the year, most events require liability insurance to participate. Get backed by the most affordable insurance around and keep drawing.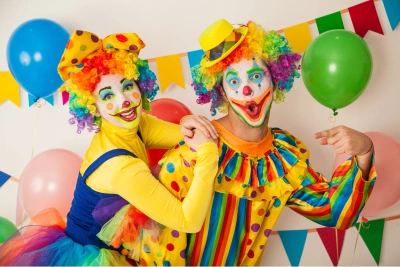 Clowns
Every day, you bring audiences laughter, joy, and entertainment. Don't let a liability claim from your big feet get in the way of your clowning around. Get protected with the most affordable clown insurance to keep everyone smiling.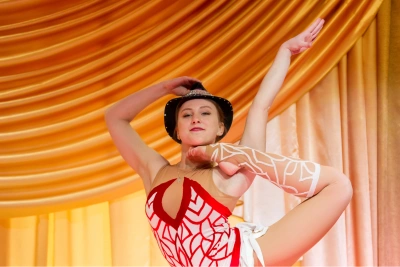 Contortionists
You're an expert at making your body fit into tight spaces. Contorting your wallet to pay out liability claims isn't something you've trained for. Our top rated insurance lets you keep the contortions to your body.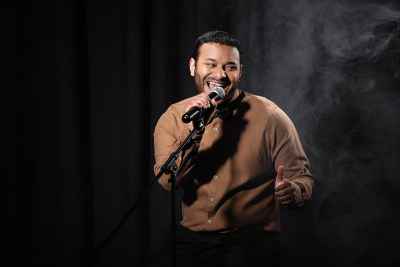 Comedians
It may seem unnecessary to carry performer and entertainer insurance as a comedian, but did you know some comedy clubs require it? Whether you tour or do local events, potential liabilities can interfere with your business revenue. Let us be your comedian insurance partner.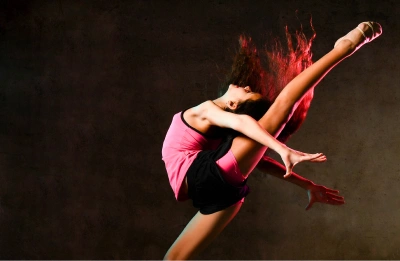 Dancers (Individual)
Your dances are poetry in motion for your audience. Don't let accidents ruin your art. Insurance protects you if you damage props or equipment during the performance or accidentally injure a member of the audience.
Disc Jockies
Maybe music is your passion, maybe it's the art of performing for crowds, but it probably isn't dealing with insurance claims for your business. Good news for you; we provide entertainers insurance that will keep you protected. Let us take that off your plate, or should we say turntable?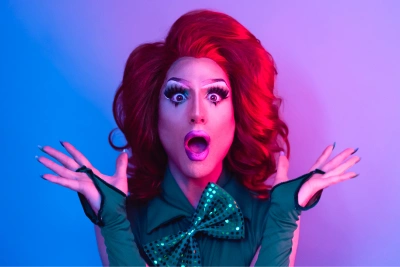 Drag Queens
Being a drag queen is fulfilling but not cheap. Between costumes, make up, and props, you invest a lot into your performance. A key to it all is interacting with your audience. Keep your hard-earned tips the audience gives you, protected from accidents with liability insurance designed for drag queens.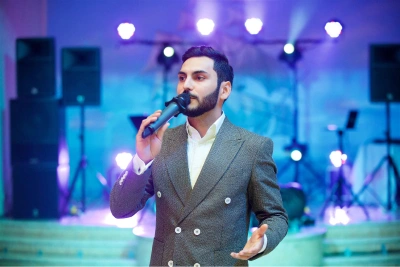 Emcee/Master of Ceremonies
Emcees bring the energy. You set the tone for the rest of the show, engaging your audience every step of the way. What happens if the audience gets too excited and someone gets insured? Our liability insurance protects you from claims stemming from your performance.
Fairytale Characters
Bringing characters to life makes children's fairy tales feel like reality. Don't let the villains become a reality. All it takes is one child getting too excited and hurting themselves before a claim has your pockets locked away in a tower. Escape from the risks of claims with our insurance.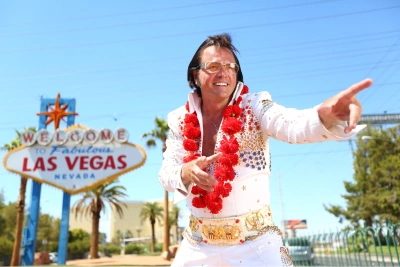 Impersonators
You work hard to nail those impersonations so they don't fall flat for an audience. Let us be your source for performer and entertainer insurance in case you need coverage from a series of unfortunate events. Performing live means you never know what will happen next!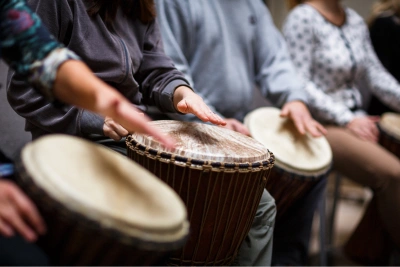 Interactive Drumming
You bring drumming to life with greater audience participation. That also comes with greater risks as your audience has more opportunity to injure themselves during your performance. Get peace of mind with liability insurance coverage.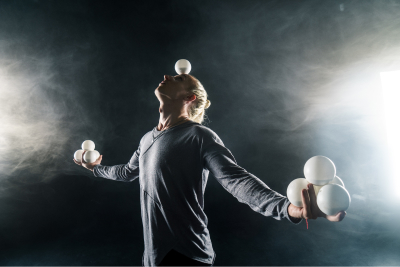 Jugglers
Anyone who has a special talent for juggling things knows that one wrong slip can throw off a whole show. Without juggler insurance, one insurance claim can do the same thing to your business, so let us juggle the claims while you worry about putting on a good show!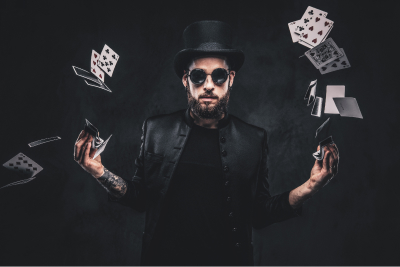 Magicians
While the audience focuses on your illusions, who watches your back in case of accidents in your show? Claims pop up more often than not in our society, so protect your business with entertainer's insurance!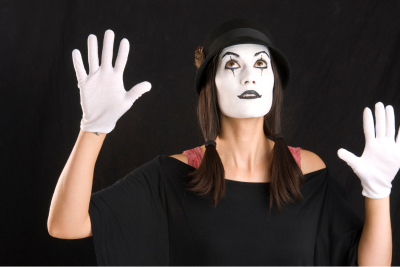 Mimes
Whether you are hired to entertain a crowd or are working freelance, insurance won't hurt your act! Our mime insurance policy is designed to protects against injuries to you or the audience, damages to locations you are working at, and more. Let our liability insurance be your solution!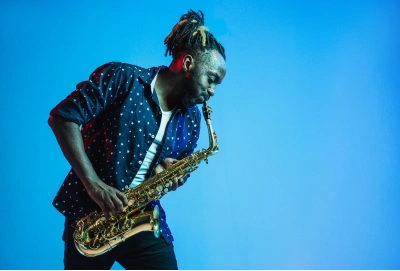 Musicians (Individual)
While you might perform solo on stage, it doesn't mean you need to be solo in your business. We are here to be your insurance support in the event of accidents, damage to venues, or other incidents while you're on stage! We can even cover your instruments!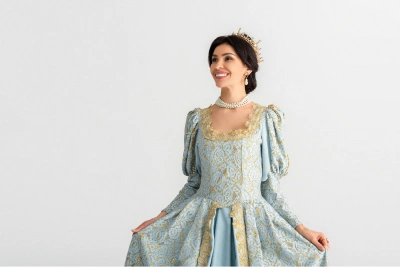 Party Princesses
As a party princess, you bring children's favorite characters to life at parties. Don't let an accident resulting in a claim be a party pooper. Protect yourself with performers and entertainers insurance.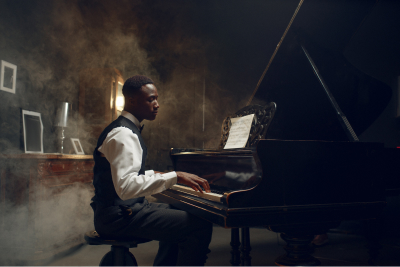 Pianists
A master of the ivories, you conjure melodies with effortless grace. Accidentally damaging the piano while performing your masterpiece can feel like a sharp note to your pockets. Entertainer and performer insurance gives you the peace of mind to focus on the music.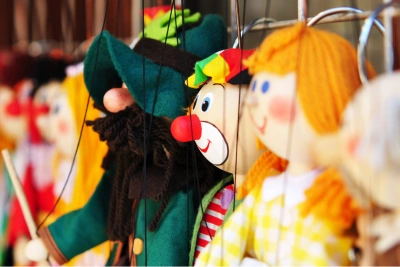 Puppeteers
Don't let the strings of lawsuits tie you down or keep you from performing art and entertaining audiences. Accidents can happen during performances including damage to your property or the venue. Carry puppeteer insurance designed for you and protect your business and puppets!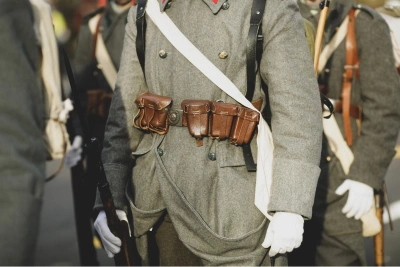 Reenactors
Most reenactors work at venues that require you to carry liability insurance. Remember lines, evoking the right emotions, and engaging the audience brings enough stress. Get peace of mind with liability insurance.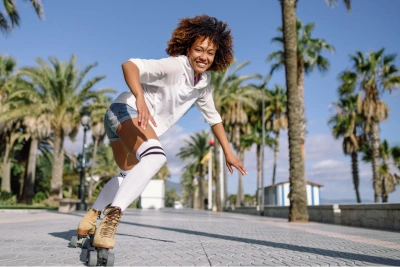 Roller Skaters
Performing tricks and acts while roller skating is no easy feat. That's why audiences pack venues to watch you glide. While the audience watches you perform, roller skater liability insurance watches your back when accidents happen.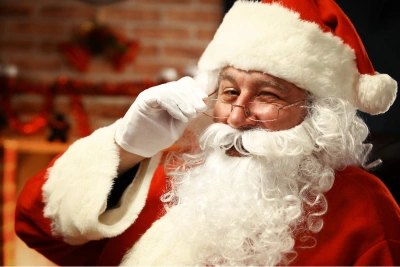 Santas
Spending holidays or special occasions with you in costume should bring out the best in people! But what happens when you get stuck with an insurance claim? Are you prepared to pay or could you use a professional performers and entertainers insurance?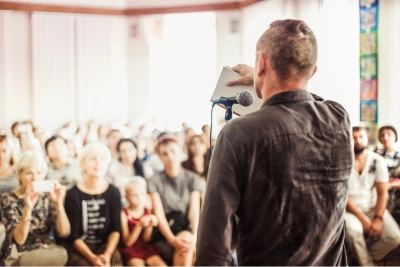 Story Tellers & Poets
Let us tell you a story of live performing arts and the potential risks for liability claims arising, even from the spoken word. In our society, liability claims occur for all types of events. The good news is that your story can have a happy ending, by purchasing storyteller or poet insurance designed for your business, with coverages and experts that know how to handle artist-specific claims.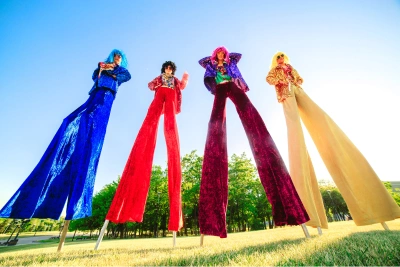 Stilt Walkers
Walking on stilts might make you the tallest person on earth, but it probably doesn't make you the most nimble. Performer liability insurance gives you the nimble coverage to keep your business protected and keep you walking tall.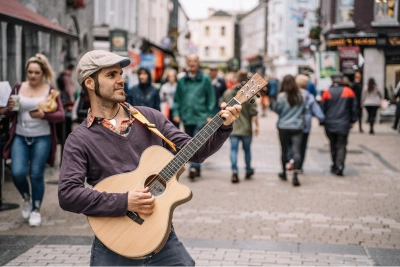 Street Performers/Buskers
As a street performer, you draw a large crowd and bring out ooohs, aaahs, and hopefully some good tips. Many cities require you to carry liability insurance to perform on their streets. Make it easier to keep performing while protecting yourself from accidents with busker liability insurance.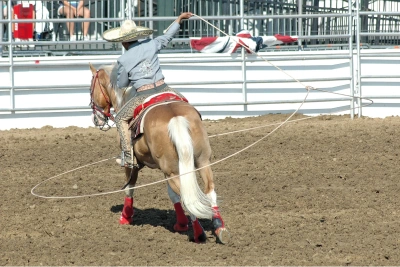 Trick Ropers
Being a trick roper is not only a great workout, but it really captivates an audience. Even the best trick ropers can't control every audience member. Insurance Canopy protects you if someone gets a little too close and injures themselves during your performance.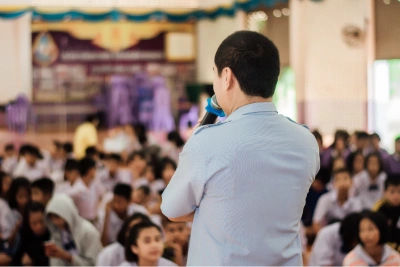 Trivia Hosts
Today's bonus category is liability insurance. Who covers the cost if someone trips over your equipment or your equipment damages the venue? You if you don't have entertainer and performer liability insurance. Get protected today.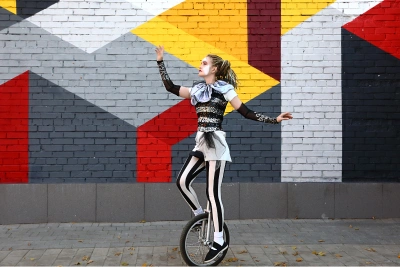 Unicyclists
Staying balanced while performing tricks for your audience requires enough attention. Don't let liability claims give your show a flat tire. Protect it with the right liability coverage.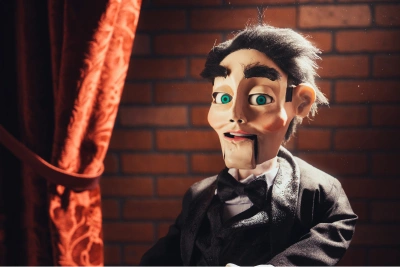 Ventriloquists
Of course, we could tell you not to be a dummy and purchase insurance. Live performances come with unique risks, but you can have peace of mind by purchasing ventriloquist insurance for your gigs. We're designed for this industry and can even cover costs to replace your dummy if stolen or damaged.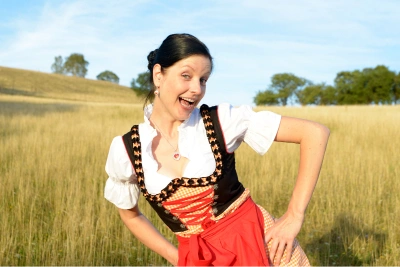 Yodelers
Did you know that some venues require you to have entertainer insurance? Additionally, some people ask to be an additional insured on your policy. All of that is possible with our yodeler insurance designed for performers and yodelers alike!
You're In Good Company With Insurance Canopy
Here's what some of our over 14,700 customers have to say about their experience.
Fast Great Reasonable Coverage Price!!!! Very helpful to all who needs insurance right away and to any type of business who has to comply with proof of insurance. it's... Read More simple straightforward application available online. I would highly recommend this insurance.

John Togado


December 6, 2022

I had the best experience because I spoke with an agent Stephanie Davis that was truly knowledgeable and very patient with me to walk me through the entire process.... I... Read More would recommend insurance canopy to all my family and friends

Cabbage


August 26, 2022

Super easy, easy to understand and a great price.

Alan Browning


September 26, 2022

I'm very happy to have found you guys for my business. The website is easy to navigate. The support service is excellent. Affordable prices for balloon artists and party entertainment... Read More professionals.🎈

Blanca Mendoza


May 26, 2023

Super fast and easy to set up. Very reasonably priced.

Rachel Miller


February 6, 2023

It was a very easy experience.

Pamela Burton


February 13, 2023

Easy to use. Very good user experience. Definitely recommend insurance copy for fellow musicians performing live at events etc.

Ted K


June 26, 2022

Very easy to obtain a policy

John Faughey


December 6, 2022

Instructor at Orange Door Yoga in Grand Junction, Co

Terry Talbot


February 20, 2023

Awesome fast and easy process ? in minutes!!

PAUL Velez


July 26, 2022

You can't beat the price and once I called in, the guy I spoke with told me everything I needed to know and I was signed up within minutes. Amazing!!!

Michele Gibson


July 26, 2022

Great place to get affordable DJ insurance. Keri took the time to get me the right coverage I needed, thanks again!

Carlos Navarro


September 26, 2022

Quick and easy insurance for my mobile DJ business.

Burton Nuse


October 19, 2022

Quick, easy and just what we needed to work an event that required a bit of insurance. Will most likely seek regular monthly insurance knowing it's this easy and... Read More inexpensive.

Shannon Smith


May 26, 2023

I got the coverage I needed. The coverage wasn't extravagant in price and I was able to add an additional insured. Thanks for the great service.

ShoMoDjs DJ and Audio Visual Services


January 6, 2023

It was a easy sign up experience .

Laroi Newman


July 26, 2022

Very helpful agents! Will definitely recommend to all my industry friends!

Entertainment Labs


May 26, 2023

My personal liability insurance for teaching fitness classes was so easy to set up! Plus, I needed to make a correction and their customer service was very prompt. Highly recommend... Read More for group fitness instructors.

Juju Rafii


December 6, 2022

I'm so happy with your company!!!

Jenalyn Smith


October 19, 2022

Easy. Quick. Responsive on chat.

Me


May 29, 2023

Quick and painless way to get insured

Jay Foster


February 20, 2023

Chat rep was knowledgeable and professional and website was easy to navigate and apply for business insurance.

Matt R


July 26, 2022

It was easy to fill the forms out online and all the information

Melissa Prado


August 26, 2022

Very easy to quote and bind! Excellent price for the coverage.

Matt Forneris


August 26, 2022

Excellent online experience, clean, clear instructions. At the right price too.

Malcom Massey


September 26, 2022

It didn't start out so smooth but Jamal was helpful getting my additional insured added

Grog


June 12, 2023

Quick easy to understand and reasonable. Detailed instructions and easy to ise. Canopy did it all for my team

Kappa Xi


September 26, 2022

Insurance Canopy has given us piece of mind to conduct our business and know that it, as well as, our clients are protected. The ease of accessing any policy documents... Read More and adding additional insureds has been a great asset. I would recommend them, and have, to anybody in the mobile entertainment business. They are worth checking out and definitely worth having on your side.

It's About 2 Go Down Entertainment


June 21, 2023

Very easy and efficient. It was just what I needed

Deborah West


February 27, 2023

Faith at Insurance Canopy is great to work with. She is very responsive and efficient with responses when requests are made and always with a positive attitude. She is... Read More great to work with!

Todd McCabe


March 3, 2023
The process to apply for insurance was very easy and I appreciated how smooth it went. However, I didn't like auto renew without my permission. I'm 69 and... Read More I don't know what I'll be doing next year so please unroll me from auto renew. Other than that I liked the simplicity of the online application.

Regina Nowak


May 26, 2023

Amazing service. Very fast, straightforward and helpful. Thank you for providing me with the necessary insurance coverage for my company and equipment. ???

Mike Cruz


October 12, 2022

Easy purchase… very clear description of service and options.

Apex Entertainment Group Chris Stout


June 21, 2023

I got the coverage I needed. The coverage wasn't extravagant in price and I was able to add an additional insured. Thanks for the great service.

ShoMoDjs DJ and Audio Visual Services


January 6, 2023

It was a easy sign up experience .

Laroi Newman


July 26, 2022

Chat rep was knowledgeable and professional and website was easy to navigate and apply for business insurance.

Matt R


July 26, 2022

So far, so good.

Jeff Nelson


December 6, 2022

The only company I use for event insurance! The best!

Susie Shortt


October 5, 2022

Awesome fast and easy process ? in minutes!!

PAUL Velez


July 26, 2022

I am so pleased to have found "Insurance Canopy" to handle my business insurance. Karen M. was extremely knowledgeable, courteous and timely in getting me the proper insurances. ... Read More Prior to finding them I had spent many wasted hours talking with ordinary "customer service" reps at other online companies who just gave me the runaround. I am very fortunate to have found "Insurance Canopy". Karen is a bona fide "insurance agent" opposed to just a "customer service" rep. She can actually explain the details of business insurances, unlike the others. I highly recommend this company. Thank you Karen! Sincerely, Edward B.

Ed B.


May 29, 2023
The most your policy will pay for bodily injury and property damage claims occurring in the policies term that you become legally obligated to pay due to your business services.
The maximum amount your policy will pay in a 12-month period for bodily injury and property damage claims that result from the products you use to perform your services. However, it does not cover your products that are sold or distributed.
The amount that your policy will pay for claims arising out of one or more of the following offenses:
False Arrest, detention or imprisonment
Malicious prosecution
Wrongful Eviction or Wrongful Entry
Oral or written publications that slander or libels a person or organization
Oral or written publication or material that violates a person's right of privacy
The use of another's advertising idea in your advertisement
Applies to damage by fire to premises rented to the insured and to damage regardless of cause to premises (including contents) occupied by the insured for 7 days or less.
Still doing your research?
Performer Liability Insurance
Event Policy: Starting at $59 – Choosing the right performers insurance is critical. You can't afford mishaps that could put you out of business or put your financial future at risk.
Choosing the Right Insurance is Key
If you still have coverage questions or need more information, our customer service team is ready to help you protect your business today with Insurance Canopy.
Do you daydream about being on stage with your band, playing in front of a crowd of adoring fans who know all the words to your songs?You're not alone—wanting to…
Calling all balloon art enthusiasts and creative souls! Are you ready to…
Did you ever dream of becoming a princess when you were a…