Being the Life of the Party Carries Not So Fun Exposures
Balloon Artist Insurance requirements for your next event
Get a Certificate of Insurance in 10 minutes or less online
Public & Private Event Protection
From big birthday parties and fairs to corporate events and schools, balloon artist insurance covers you in multiple locations.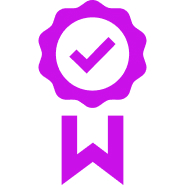 Instant Proof Of Insurance
Most venues or event planners require liability insurance to perform. We offer fast, secure online Balloon Artist insurance faster than an untied balloon rockets off.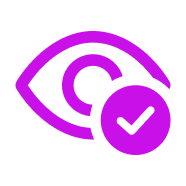 Short & Long-Term Coverage
Do you need Balloon Artist liability insurance for one weekend, or do you twist balloons year-round? No matter your schedule, we have a plan that fits your budget.
Balloon Artist Liability Insurance
A  birthday party can take an unpleasant twist when accidental injuries or damages leave you with unhappy customers, legal troubles, or costly claims. Insurance Canopy helps you keep the fun flying with Balloon Artist insurance by meeting contract requirements and lowering the cost of claims you may face. Every Balloon Artist needs their pièce de ré·sis·tance. Liability insurance makes sure your next balloon animal won't be your last. Get instant coverage online today!
What is Balloon Art Insurance?
Balloon art insurance provides entertainers the coverage they need for many things, from slip and fall accidents to lawsuits. Balloon art insurance protects you from risks associated with your performance or balloon artistry during an event or party.
For example, you accidentally injure a child during your show while creating a giant balloon animal. In this scenario, any medical costs will be your responsibility, even if it was an accident. Another example is someone falls over your equipment at an event. If you don't have the proper insurance policy, you could end up paying hefty legal fees or medical bills out of your pocket.
Do I Need Balloon Artist Insurance?
Yes, it protects you from financial loss if one of your clients sues you for damages or injuries sustained during your balloon twisting performance. Canopy offers balloon artist insurance designed specifically for professional balloon artists like yourself!
That's why comprehensive insurance coverage for all events is so important: It helps protect yourself against injury and financial harm.
How much does insurance from Canopy cost?
Insurance Canopy offers balloon art insurance starting at $59 for 1-3 day events. This policy is perfect for performing at shows, parties, corporate events, and more. If your balloon business is year-round, we offer an annual policy for $199. At Insurance Canopy, we offer unlimited additional insureds for just $5.
The most your policy will pay for bodily injury and property damage claims occurring in the policies term that you become legally obligated to pay due to your business services.
The maximum amount your policy will pay in a 12-month period for bodily injury and property damage claims that result from the products you use to perform your services. However, it does not cover your products that are sold or distributed.
The amount that your policy will pay for claims arising out of one or more of the following offenses:
False Arrest, detention or imprisonment
Malicious prosecution
Wrongful Eviction or Wrongful Entry
Oral or written publications that slander or libels a person or organization
Oral or written publication or material that violates a person's right of privacy
The use of another's advertising idea in your advertisement
Applies to damage by fire to premises rented to the insured and to damage regardless of cause to premises (including contents) occupied by the insured for 7 days or less.
Still doing your research?
You're In Good Company With Insurance Canopy
Here's what other people have to say about their experience.
Customer service and experience was great. Appreciate the patience and knowledge. Thank you.

justelement T


May 26, 2023

Sarah was outstanding!!! Wonderful customer service with a smile and a laugh!! Doesn't get any better than that!

Darci Menard


February 6, 2023

Quick, easy and just what we needed to work an event that required a bit of insurance. Will most likely seek regular monthly insurance knowing it's this easy and... Read More inexpensive.

Shannon Smith


May 26, 2023

Beta use only // easy, great… unbelievably easy to add and remove and insured and uninsured… almost too easy so thank you dad

kayla ciruzzi


May 26, 2023

Very easy and efficient. It was just what I needed

Deborah West


February 27, 2023

I have been djing for over a decade, but just started my dj business this year. Getting insurance was something I was dreading, but Ins Canopy made the process so... Read More easy. I had a lil difficulty with the application and was helped right away. I got my policy seconds after purchase. My only regret is that I didn't purchase an annual policy, which I will be doing next month. Hopefully there is a discount! 😉

Mike V (Dj Mike Cartel)


September 26, 2022

So far, so good.

Jeff Nelson


December 6, 2022

Service rep was very knowledgeable very helpful and got the job done for what I needed Immediately . Can't say enough about Hi service

Clifford Lo Sasso


January 6, 2023

Quick easy to understand and reasonable. Detailed instructions and easy to ise. Canopy did it all for my team

Kappa Xi


September 26, 2022

It didn't start out so smooth but Jamal was helpful getting my additional insured added

Grog


June 12, 2023

Easy to sign up and great customer service!

Maureen Davis


February 6, 2023

Love y'all! I highly recommend performers to use your services. I have also recommended your company to BMI. ASCAP. SESAC, etc. to list you as a resource for Entertainers. Thank... Read More you so very much!

KGTCA LLC


February 27, 2023

Easy. Quick. Responsive on chat.

Me


May 29, 2023

It was easy to fill the forms out online and all the information

Melissa Prado


August 26, 2022

Great place to get affordable DJ insurance. Keri took the time to get me the right coverage I needed, thanks again!

Carlos Navarro


September 26, 2022

Very easy to quote and bind! Excellent price for the coverage.

Matt Forneris


August 26, 2022

Super easy and straightforward.

Emily Mallar


October 12, 2022

Chat rep was knowledgeable and professional and website was easy to navigate and apply for business insurance.

Matt R


July 26, 2022

Exactly what I needed

Nichole Jackson


December 6, 2022

Your insurance provisions work perfectly for me. No overhead or long term contracts and I'm able to pass along the cost to my clients. Thanks!?

Gary Morton


July 26, 2022

I got the coverage I needed. The coverage wasn't extravagant in price and I was able to add an additional insured. Thanks for the great service.

ShoMoDjs DJ and Audio Visual Services


January 6, 2023

Quick and easy service! A++

H Peaks


May 29, 2023

Quick and painless way to get insured

Jay Foster


February 20, 2023

Insurance Canopy has given us piece of mind to conduct our business and know that it, as well as, our clients are protected. The ease of accessing any policy documents... Read More and adding additional insureds has been a great asset. I would recommend them, and have, to anybody in the mobile entertainment business. They are worth checking out and definitely worth having on your side.

It's About 2 Go Down Entertainment


June 21, 2023

Faith at Insurance Canopy is great to work with. She is very responsive and efficient with responses when requests are made and always with a positive attitude. She is... Read More great to work with!

Todd McCabe


March 3, 2023

Great rates and so easy to sign up!

Liz Atkinson


January 6, 2023

Rates were very competitive and I had great help when I called with questions. The application was fast and easy to fill out online. I haven't had to file a... Read More claim, but so far so good!

Katie Gustafson


August 26, 2022

Incredibly user-friendly set up. Super impressed with the ease of purchasing my policy. Great!

Tim Cunningham


June 26, 2022

It was a easy sign up experience .

Laroi Newman


July 26, 2022

Fast, easy, affordable.

Steve Proctor


September 26, 2022
Fast Great Reasonable Coverage Price!!!! Very helpful to all who needs insurance right away and to any type of business who has to comply with proof of insurance. it's... Read More simple straightforward application available online. I would highly recommend this insurance.

John Togado


December 6, 2022

I'm excited excellent price

Edgar roberto Lobos


February 20, 2023

I got the coverage I needed. The coverage wasn't extravagant in price and I was able to add an additional insured. Thanks for the great service.

ShoMoDjs DJ and Audio Visual Services


January 6, 2023

Exactly what I needed

Nichole Jackson


December 6, 2022

Reliable, efficient and affordable! The new online form was quick and simple, it took me less than 15 minutes to complete. They are also very quick on answering any... Read More questions we have.

Elena Azama


May 26, 2023

Great site to work with.

Patti Lee


June 5, 2023

Fast, easy, affordable.

Steve Proctor


September 26, 2022

Very easy to quote and bind! Excellent price for the coverage.

Matt Forneris


August 26, 2022

My personal liability insurance for teaching fitness classes was so easy to set up! Plus, I needed to make a correction and their customer service was very prompt. Highly recommend... Read More for group fitness instructors.

Juju Rafii


December 6, 2022

Super fast and easy to set up. Very reasonably priced.

Rachel Miller


February 6, 2023
Balloon Artist Liability Insurance
1-3 Day Coverage: Starting at $59 – As you prepare for your next event, purchase balloon business insurance so you can focus on wowing your guests with your balloon twisting skills.
Questions About Balloon Artist Insurance
Balloon artist insurance is the coverage you need to protect your balloon-twisting business. It covers your equipment, liability, and any other risks that are associated with your profession.
Third-party Bodily Injury (Non-employee)
Third-party bodily injury liability insurance protects balloon artists from claims made by non-employees injured during performances, such as an untied balloon accidentally injuring a child. The child's parents may sue you for medical expenses and other damages resulting from the injury.
Third-Party Property Damage: Your Client's Property
Third-party property damage liability insurance helps cover damages to property belonging to others caused by balloon artists during performances. For instance, you may get sued if a balloon you twisted accidentally pops and hits a valuable artwork or decoration at an event, causing damage. The owner of the damaged property may sue you for the cost of repairing or replacing the damaged item.
Defense Costs If A Client Sues You
Defense cost coverage in liability insurance for balloon artists includes legal fees incurred while defending against claims made by third parties. A parent may sue you if their child gets injured during your performance due to negligence or improper conduct, such as failing to secure balloons, resulting in a child getting hit. Or if your actions result in the child being harmed, such as if a balloon sculpture pops and injures them. 
Balloon twisters should carry insurance for the same reasons any business owner should:
To protect your business. Just as you would carry a homeowner's or renter's insurance policy to protect your home, you need protection for your business in case of an emergency or loss. Suppose an uninsured accident happens on-site without coverage. In that case, it could mean a loss of income and additional expenses such as medical bills or property damage repair costs.

To protect your equipment. You may have invested thousands of dollars into balloons and other supplies for your balloon twister business—and they're not cheap! Proper insurance can help provide financial protection. In situations where these items are stolen or damaged by weather-related events like floods, lightning strikes, earthquakes, and more severe disasters like fires (which is why we recommend keeping all flammable materials away from reach at all times).

To protect yourself from lawsuits. As a balloon artist, you spur imaginations and allow your audience to live vicariously through your talent. However, there are many risks involved with even the most creative of professions. Insurance helps protect you from those risks. 
Balloon Artist Event Insurance
Not ready to buy an annual policy? Purchase event insurance for balloon artists today to extend coverage for 1-3 days during your next event.
Whether you perform at venues every weekend, play an occasional wedding, or are just getting started with your band, you'll want to make sure you have band insurance. You may…
There's nothing quite like the thrill of performing on stage. Musicians love…
A musician's world can be exciting. You get to meet people from…