Thinking of putting on the big red suit this holiday season, but not sure how much green you'll make from it? If you've ever thought about starting a business as a Santa Claus impersonator, this question has probably crossed your mind.
While having a passion for Christmas, being good with kids, and looking the part are all good reasons to get into the Santa sphere, it's important to have a realistic idea of what you can expect to make from this business. 
There's a lot of information out there about what a professional Santa Claus salary looks like, and it varies quite a bit. To make it easier to estimate what you'll make in this business, we're sharing the four biggest factors that can influence your earnings.
As with most jobs, where you live can have a significant impact on how much you make when you're in the professional Santa industry.
Looking exclusively at mall Santas, the national average pay is about $24 per hour according to ZipRecruiter, with the vast majority ranging between $14.90–$30.05 per hour. Breaking that down even further, the five cities with the highest paying jobs for mall Santas are:
Sunnyvale, CA ($28.86 per hour)

Manhattan, NY ($28.17 per hour)

Livermore, CA ($28.17 per hour)

Santa Rosa, CA ($27.97 per hour)

Cambridge, MA ($27.16 per hour)
When deciding whether a career as Santa Claus is the right choice for you, it's important to consider the cost of living in your area and how it measures up to the average pay.
Factor #2: Who You Work For
When most people think of a Santa impersonator, they probably think of a mall Santa. Some mall Santas may be hired directly by the mall they'll be working at, but others are hired by event or photography companies contracted with malls to host Santa events. 
Instant Photo Corporation of America (IPCA) is one such company, and you can apply directly to their site to be considered for mall Santa positions when the holiday season rolls around.
As mentioned in the previous section, the average Santa Claus salary for those working in malls is $24 per hour across the country. If you don't have much experience in the industry, this is a great way to build up your résumé. 
However, you aren't limited to working for a mall or event company as a professional Santa. Many Santas choose to freelance because they can earn more than they would working at a mall. 
Freelance Santas can pull in anywhere from $5,000 to $150,000 between November and December. The gigs they book tend to be office parties, home visits, church pageants, and Christmas tree lightings. 
The highest-paid freelancers already have a few years of Santa experience under their belt, so if you're just starting out you shouldn't expect to make hundreds of dollars per hour. However, if you're looking for a greater variety in the gigs you take, freelancing might be the perfect fit.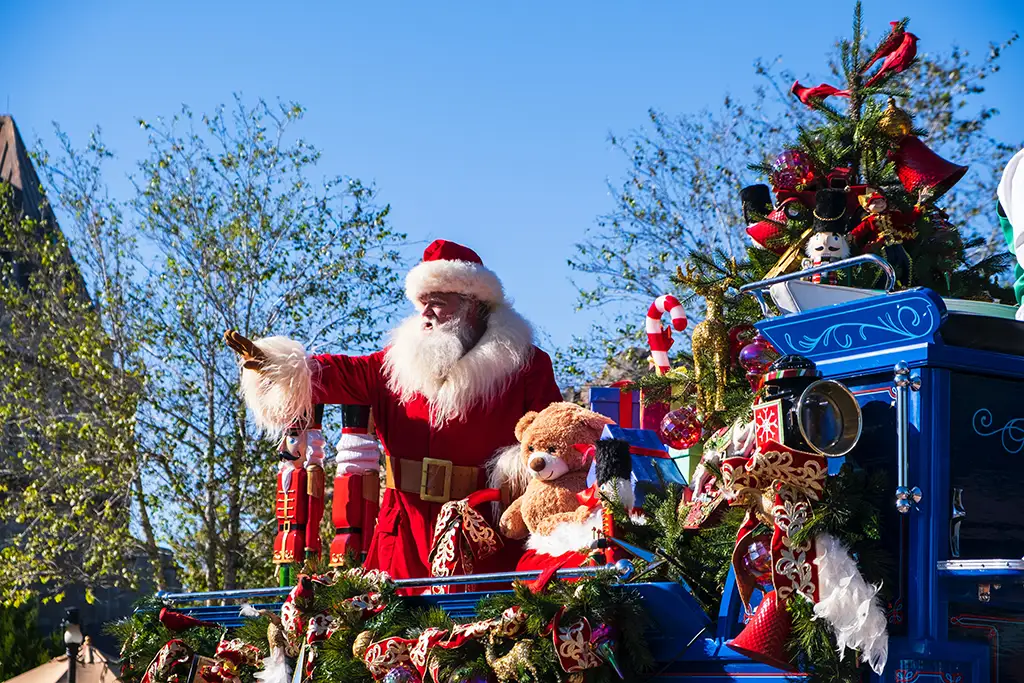 Factor #3: Overhead Costs
As the old saying goes, you have to spend money to make money! For professional Santas, these overhead costs can be surprisingly high, so it's important to weigh these against your expected earnings for the season.
For a high-quality suit alone, you could be looking at a price tag between $180 to $560. Add on the gloves, glasses, and boots, plus a fake beard and belly (if you need them), and that's several hundred dollars more. 
If you plan on going to Santa School to learn your trade before jumping into the job market, plan on putting a few hundred dollars towards tuition. The Charles W. Howard Santa Claus School in Michigan charges $620 for three days of classes, where you'll learn the history of Santa Claus, how to dress and apply makeup, and Christmas-themed sign language phrases.
Factor #4: If Your Business is Protected
As fun and fulfilling as being a professional Santa can be,  it's important to protect your business and reputation with entertainers insurance if you're freelancing. 
If a child slips and falls off of your lap and injures themselves, you could be held liable for the cost of their medical treatment. If one of your props damages the office whose holiday party you were hired for, the responsibility to pay for repairs could fall on you.
All of these claims can be financially catastrophic for you, reducing your profits and potentially damaging your reputation. 
At Insurance Canopy, our Santa Claus insurance policy is designed to protect you from this fate, lessening the amount you'll pay out of pocket or even covering the cost of the claim entirely. You can get event coverage for one to three days starting at just $59, all with an easy online purchase that takes 10 minutes or less.
Jingle All the Way to the Bank
There are many ways to make money as a professional Santa, and the amount you make depends largely on where you live, who you work for, your overhead costs, and whether you're protected against unexpected claims. 
While making money as a Santa impersonator is important, having a passion for it is arguably what matters most. The most successful professional Santas are the ones who love what they do and are always looking for ways to improve upon their craft. 
After all, as the current director of the Charles W. Howard Santa Claus School, Tom Valent, says: "Being Santa is a privilege, not a job."