Most business insurance coverages offer third party protection for incidents caused by your business, services, or products—but are there any coverages for incidents that happen to your business?
The answer is yes: inland marine insurance is designed to protect the items and inventory used in your day-to-day business activities.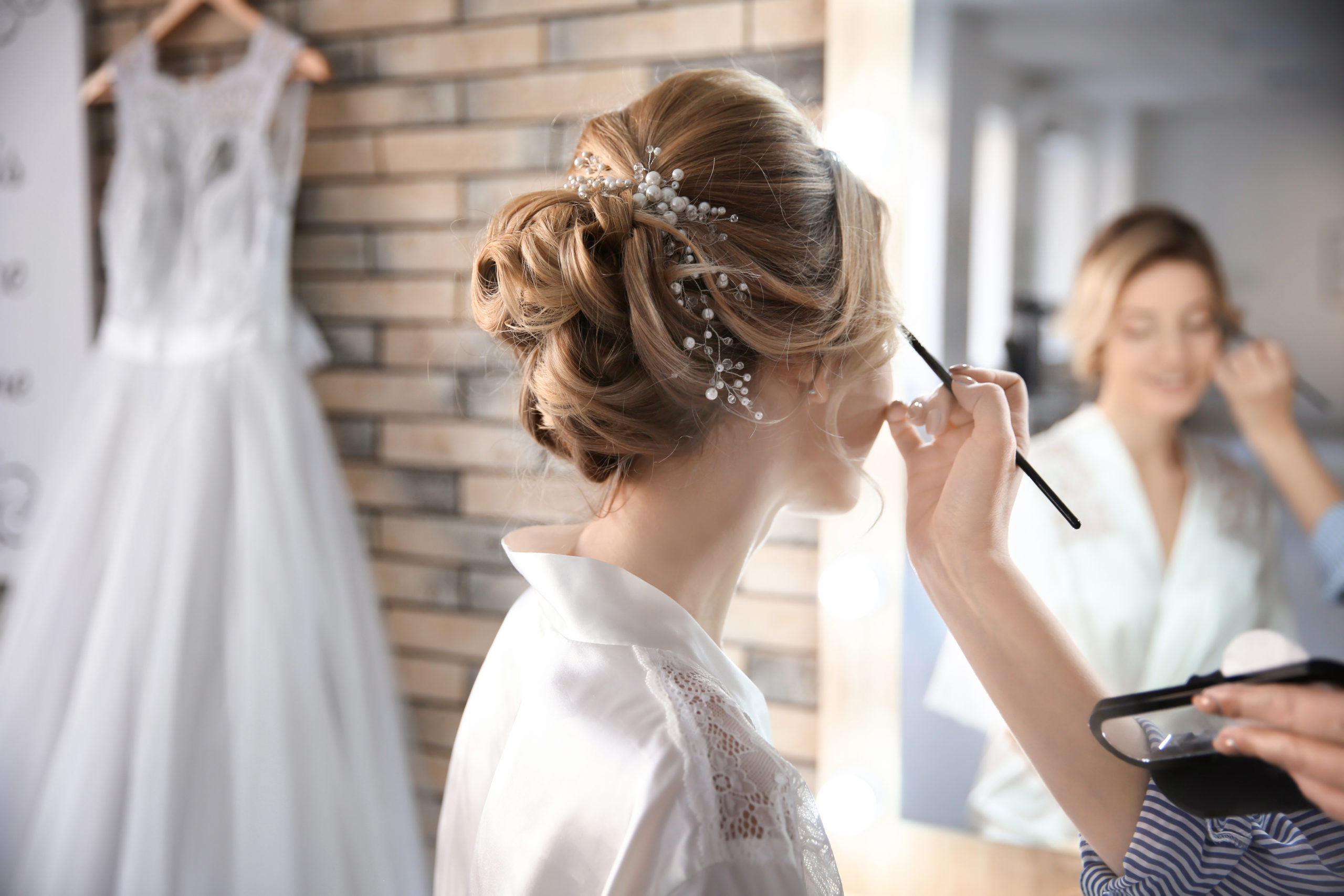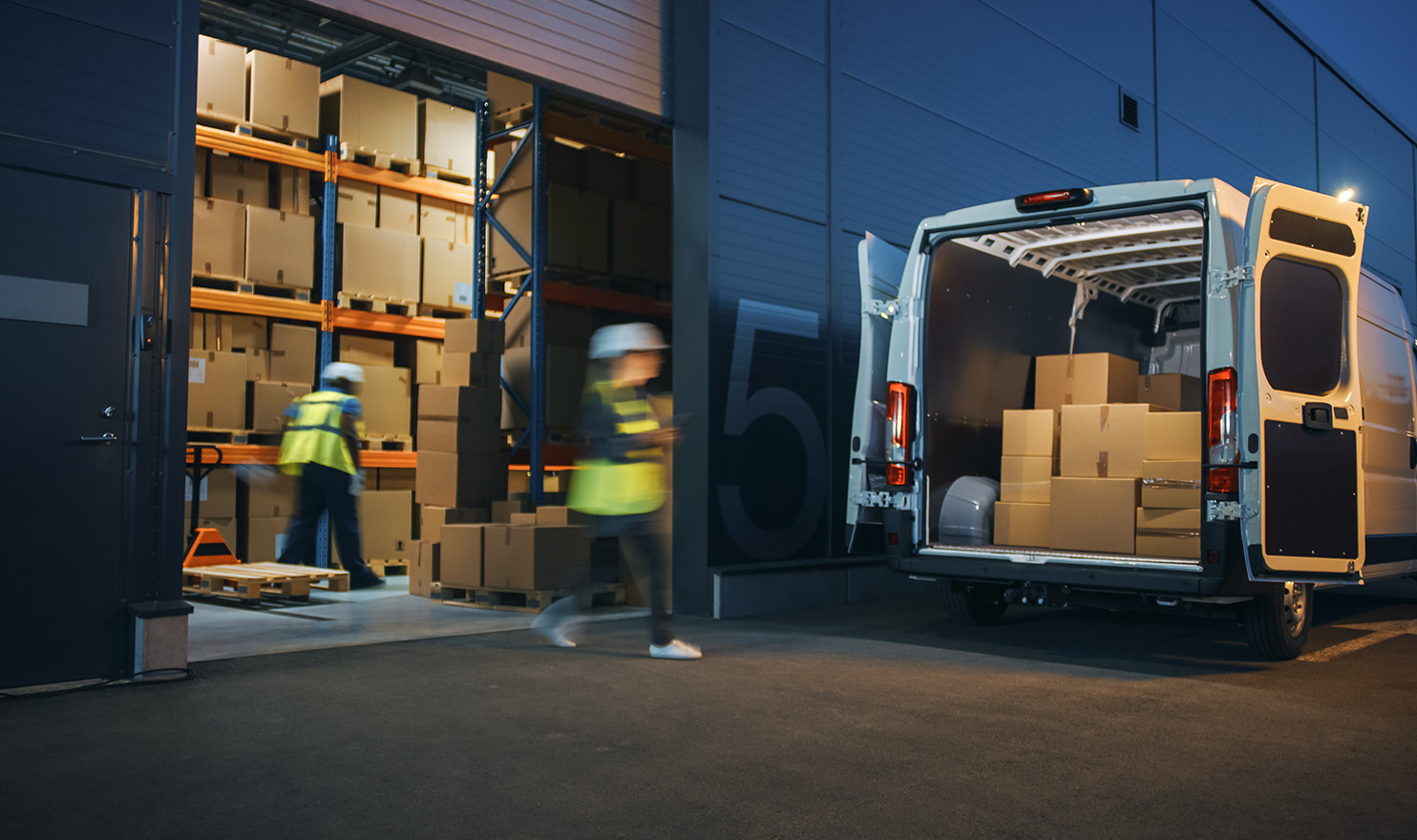 What Is Inland Marine Insurance?
Inland marine insurance is a first-party coverage used to protect moveable goods, tools, and inventory related to your business. That means equipment you use to make products, gear to help you run your business, and inventory of supplies or products. Despite the word "marine," this coverage only protects items stored or moved on land.
If your equipment, tools, or inventory was damaged or stolen, it could seriously impede your ability to operate and conduct business like normal. Inland marine insurance may help you repair or replace covered items to help you keep your business running smoothly.
What Does Inland Marine Insurance Cover?
Inland marine insurance can be used to insure a variety of items related to your business activities. This ranges from tools you use to make a product to the inventory you ship cross country for sale or even the equipment used to process orders and payments.
Examples of insurable items may include:
Every plan and its exclusions can vary, so be sure to check your coverage details and see what specific items your coverage excludes.
Like all insurance policies, they are limits to what can be covered. Inland marine insurance cannot be used to insure items such as:
One of the key things to note about inland marine insurance is the coverage can only take effect if you can prove another entity damaged or stole your insured items. Inland marine insurance cannot cover damages sustained from natural disasters, like earthquakes and floods, or damages caused by you or your employees.
It also cannot be used to cover damages that occurred prior to shipment. Let's say an item was damaged in your warehouse by an employee. It arrives at a seller's store broken and unable to be sold. Because it was damaged prior to being shipped, your insurance would not cover the cost to replace the broken item. 
Do I Need Business Liability Insurance For My LLC?
Inland marine can only cover moveable types of property you use for your business. This type of coverage excludes immovable property, like commercial buildings, and vehicles you use for your business.
Property insurance is designed to cover commercial buildings you own or rent for your business operations. This may be a warehouse, retail store, industrial building, or distribution center. More specifically, this coverage can protect both the building and contents inside in the case of a natural disaster or unexpected tragedy. 
Inland marine differs from property insurance when it comes to moving the contents kept inside the building(s). If you need to ship gear or inventory across land, and an accident occurs, property insurance cannot cover any loss incurred.
The easiest way to differentiate these coverage is to think about stationary vs. non-stationary items. If you can move it, inland marine insurance may cover it. If you cannot move it, property insurance may cover it.
Hired/Non-Owned Auto Coverage
Hired/Non-Owned Auto Coverage Hired/non-owned auto coverage is designed to cover vehicles you use for your business operations.
This coverage can help you in the event of third-party bodily injury or property damage, such as a collision. It can help pay for medical bills or auto repairs someone else sustains from a vehicle your business was using. However, it would not cover injuries or damages to you, an employee, or your business vehicles.
Inland marine insurance differs from hired/non-owned auto coverage by insuring the items inside the business-use vehicle. This means any gear or equipment you may be using to complete a job, or inventory you're delivering to another location. Hired/non-owned auto coverage will not cover those items if a loss is incurred.
It's important to note that inland marine insurance cannot cover vehicles you do not own and use for business purposes. Some policies may cover vehicles you use for business operations, such as forklifts or golf carts. 
Who Needs Inland Marine Insurance?
Inland marine insurance is used by importing businesses sending products all across the country, but also by artists who are taking their handmade goods to a special event in another state. Anyone who plans to transport property, uses speciality equipment, or stores items away from a primary business location could benefit from inland marine insurance.
Here's a few examples of different businesses that may use inland marine insurance:
If you're thinking about getting inland marine insurance, but aren't sure if your business needs it, try asking yourself the following questions. If you can answer yes to any of them, then inland marine coverage may be a good investment for you!
How Much Does Inland Marine Insurance Cost?
The price of inland marine insurance will depend on two things:
There are times where inland marine is automatically included on a policy's coverage, such as a BOP (business owners policy) or a property insurance policy. This means the cost of the coverage is already included in your premiums.
It's more common to see inland marine insurance as something called an additional endorsement. This means it's an additional coverage you can add onto another policy—typically a general, professional, or product liability insurance policy. Inland marine insurance is not usually sold on its own as a stand alone policy.
The cost to add inland marine insurance onto your liability policy is going to depend on the carrier and the limits. Limits are how much your insurance will cover you for a claim. 
Every policy is going to come with a base of limits, meaning the minimum amount of coverage. While you aren't able to lower your limits, you can raise them if you need more coverage to insure your business.
For example, you may be wanting to add inland marine insurance to cover the forklifts you use in your warehouses. The base limits might not be equal to the cost to repair or replace your forklifts if something were to happen to them. In this case, you would need to raise your limits to ensure your equipment could be covered by insurance.
Other factors that may affect the price of a policy include:
Insurance Canopy offers inland marine insurance as an endorsement to most of our policies. Some of our rates for certain policies are listed below. If you don't see your industry, you can speak with an agent at 844.520.6993 or apply for a free quote online today.
Why Do I Need Inland Marine Insurance?
Inland marine insurance helps to insure items most property, renters, or homeowner's insurance does not cover. This can be especially helpful for small business owners operating out of their homes.
Commercial property insurance will only cover business property on site, meaning the location listed on your policy. If something happened offsite, the cost to repair or replace the item now becomes your responsibility.
The same applies to renters or homeowner's insurance. This type of policy will often not insure items used to make an income. If your tools are stolen during a home invasion, or your inventory damaged when your apartment is accidentally flooded, home and renters insurance are likely to deny any claims for business property that was affected.
You may also be required to carry inland marine insurance as part of a contract. Some businesses want to be sure you have certain coverages to cover possible accidents that are likely to happen within that particular industry.
Overall, it's a good idea to have inland marine insurance just so you can have peace of mind. There aren't many coverages designed to protect incidents that happen to your business, making inland marine insurance a very valuable coverage to have.
Inland Marine Claims Examples
Let's take a closer look at how inland marine insurance might work in action. We've gathered a few claims examples to help illustrate the valuable protection this coverage provides for your business.
1. Property Damaged In Transit
A wholesaler based in Indiana is shipping an order of products to a boutique in California. While on the road, the semi truck is in an accident that damages the items beyond repair. Inland marine insurance may help the wholesaler recoup the cost of the broken products.
Most thefts at events occur while vendors are setting up and taking down. Say while you're loading items into a convention center for a local festival, some of your inventory and equipment are stolen. Inland marine insurance may help you replace the lost equipment, as well as repay you for the time and supplies needed to make the lost products.
A caterer is meeting with some potential customers for a taste test. One of the individuals accidentally bumps the table while standing up, knocking a glass over onto the caterer's computer. Since this laptop is where all important business information is stored, it needs to be repaired immediately. Inland marine insurance can help reimburse the costs to repair the laptop.
How To Buy Inland Marine Insurance
Inland marine insurance may be included in some commercial insurance policies or as an optional policy you have to add on to a plan. This is called an additional coverage, or an endorsement.
Check your policy documents to see if inland marine insurance is listed as an optional or included coverage. If you are unsure, talk to your insurance provider and see how this coverage may be offered to you.
Insurance Canopy offers inland marine insurance as an additional cover on most of our plans. The cost may vary based on what you are insuring and the amount of coverage you need. To calculate your costs, simply submit an application online in 10 ten minutes or less. A licensed agent will then be in touch with your free quote.
As you grow your business, part of your new sales strategy may include additional distribution channels through big box stores or e-commerce sites. As you entertain increasing your distribution footprint,…
As an Amazon seller, you are responsible for the safety of any…
Selling on Amazon is no easy task. You have to know all…