If you're a seasoned interior designer looking to stay up to date on all the latest trends or if you're just starting out and want to get some credible training, finding the best online interior designer courses is easier than you think. Online courses are shaping the way people receive their training. With interior designers, online courses can be a great way to get your foot in the barn door (excuse the pun, modern farmhouse is all the rage right now). 
Taking an interior design course can be a life-changing step when building your interior design business and it's important to find one that fits your lifestyle. When choosing your interior design schools online, there are several different factors to consider. Listed below are 5 different interior design courses that you can take online. We'll break down the pros and cons of each, their price, course length, and accreditation. 
Let's dive in and see if any of these courses are tailor-made for you.
Best Online Interior Design Courses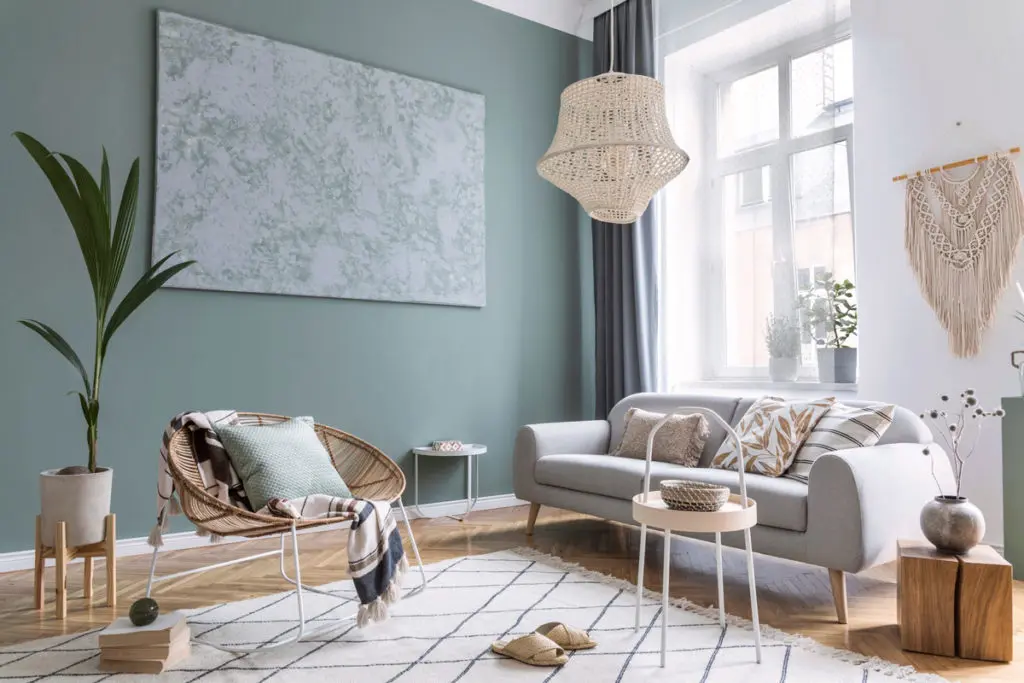 The Interior Design Institute provides students with a robust and expansive interior design education. They offer 12 modules with 12 corresponding assignments. Most students complete the program in one year, however, it can be accomplished faster by dedicating 4-6 hours per week for 24 weeks.
With this program, students have the opportunity to take advanced modules and dive deeper into areas of design that they wish to learn more about or expand their knowledge on. These advanced courses are shorter and are designed to challenge students. 
Personal tutor to help guide students through each module.

The textbook contains everything you need to be successful in the course.

All learning is done completely online.

Connect with other students across the world. 

Earn a diploma. 

Start at any time. 

Flexible payment options.
Only one module on building your interior design business.

Expensive.
The Interior Design Institute offers several pricing options. If you pay in full it's $999.00. A weekly plan is 24 weekly payments of $45.79 per week ($1,099.00). The monthly plan is $183.17 per month ($1,099.00).
This interior design school online boasts accreditations from the Better Business Bureau (BBB), Certified Interior Decorators (C.I.D.), Design and Art Direction (D&AD), International Approval and Registration CentreI (ARC), Boston Architectural College (BAC), and the Society of British & International Interior Design (SBID).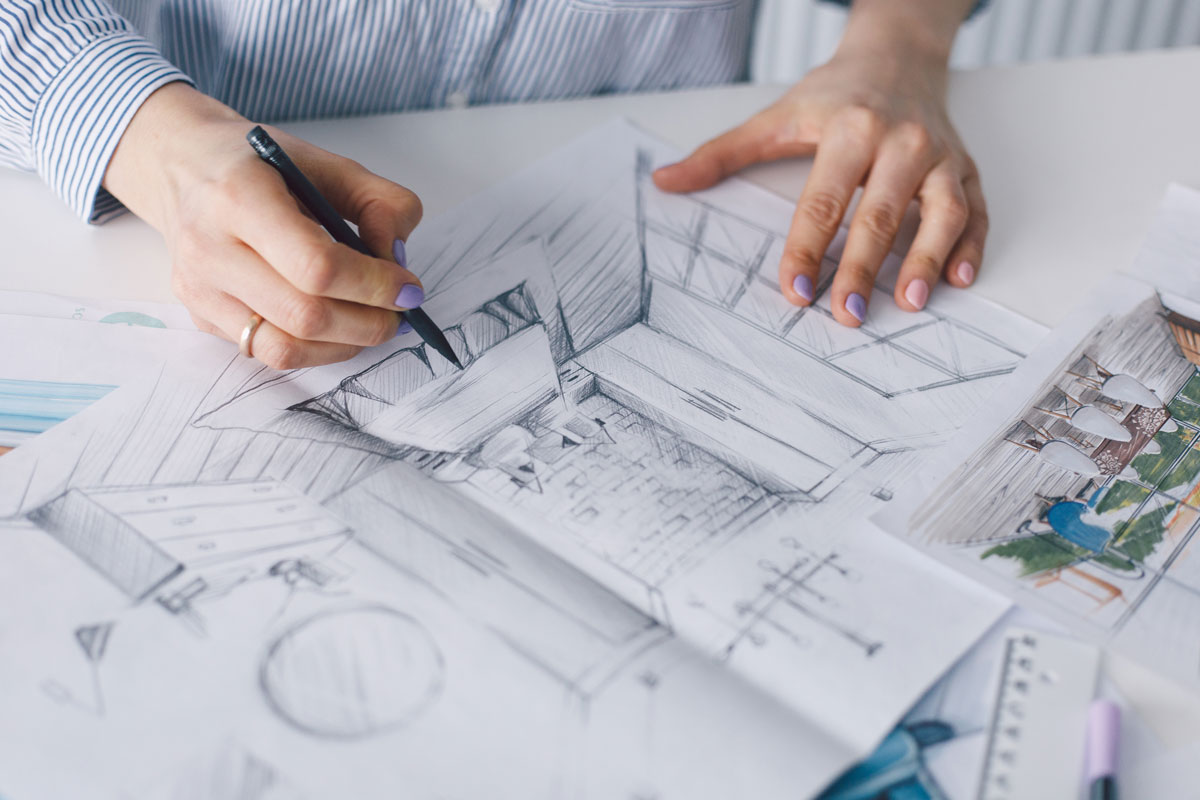 Located in New York, NY the New York School of Interior Design helps interior designers prepare for a glowing career in interior design through several different course and program options. They offer four different educational possibilities.
Program lengths vary depending on which program you select and if you're working towards credits and a diploma. Each credit course is
15 weeks
long during the fall and spring semesters and
8 weeks
during the summer semester. Ultimately, the time commitment depends on which courses and credits you choose to take.
Completely online but has in-person opportunities.

Self-paced classes and real-time classes.

Can earn a degree or certificate in design.
Cannot start whenever must adhere to the academic calendar.

Expensive.

May take longer and is more traditional than other online programs.
Pricing for these programs is more expensive with tuition starting at $1150 and several additional fees.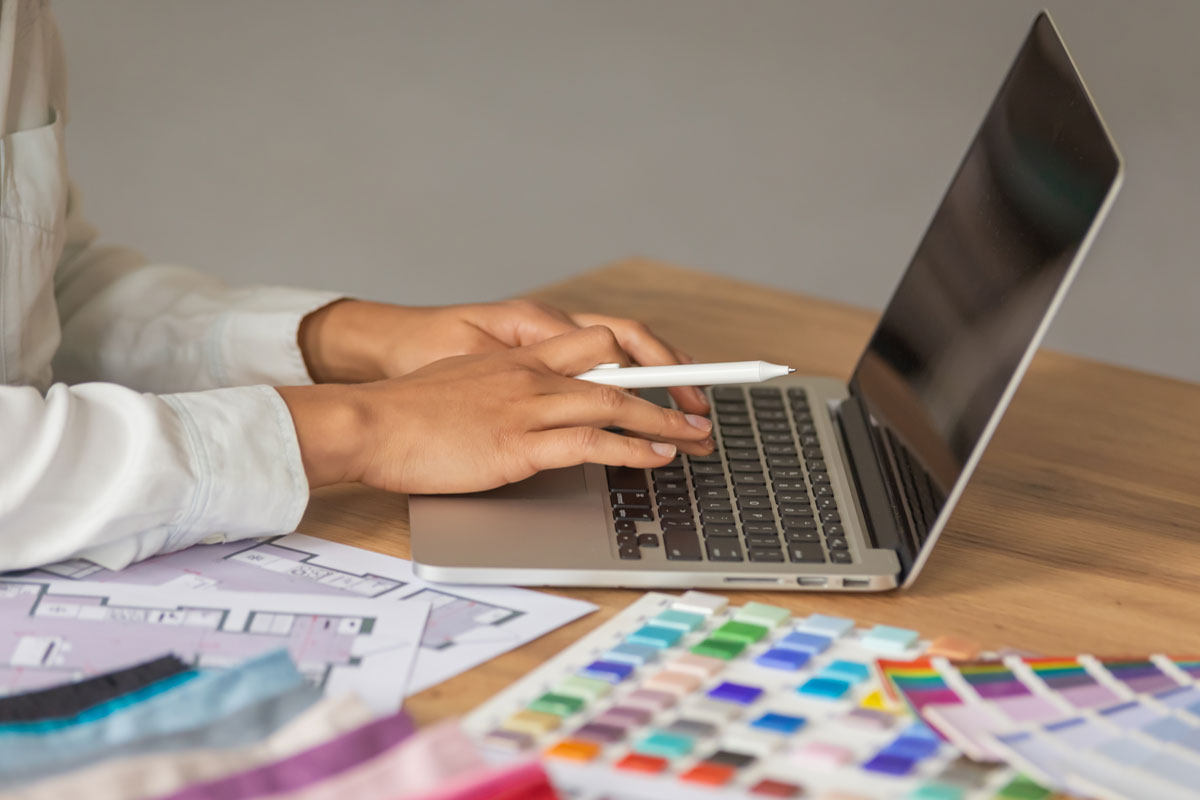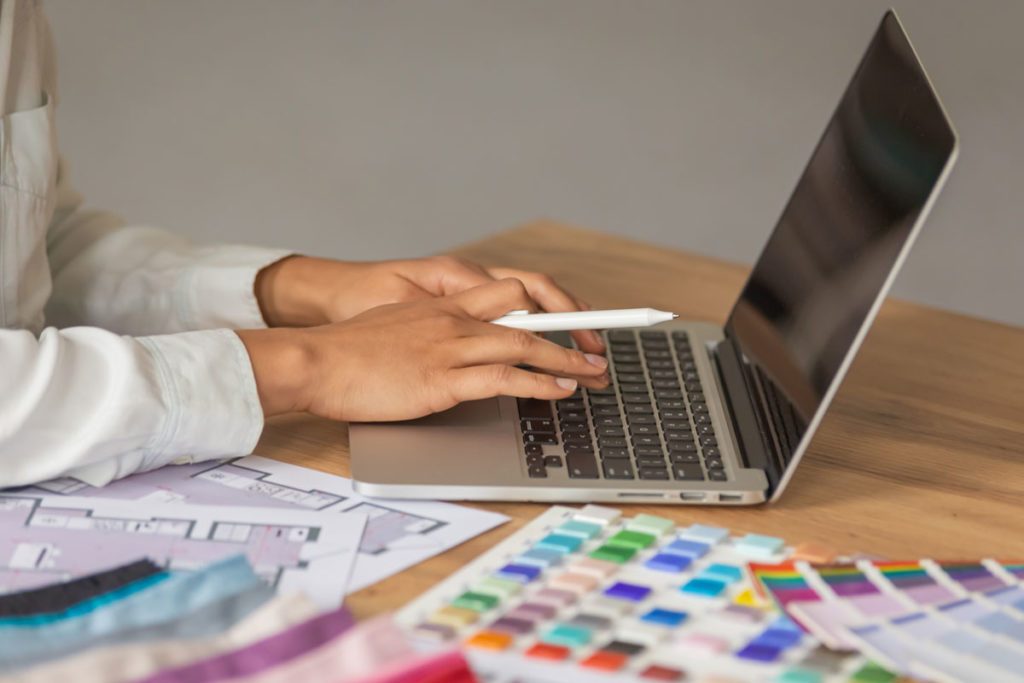 Udemy offers professionals a wide variety of interior design classes on various subjects. If you want to learn how to design a room in 10 easy steps, or how to accessorize like a pro, then Udemy is for you. 
Course timelines can be as short as one hour but have an average of 6 hours.
Affordable. 

Access to a subscription that provides unlimited access to all courses.

Find highly reviewed and rated courses.

A course on anything you want to learn about in interior design.
Class quality can differ.

You don't receive any certification. 

No guidance from instructors or tutors.
Prices for Udemy courses can start as low as $13.99 a course, making it a great budget-friendly option. 
Unfortunately, Udemy doesn't have any accreditation and you don't receive any type of certificate or diploma. This is a great resource for an interior designer who is already established within their business, has a healthy client base, and is just looking to expand their knowledge on a few subjects.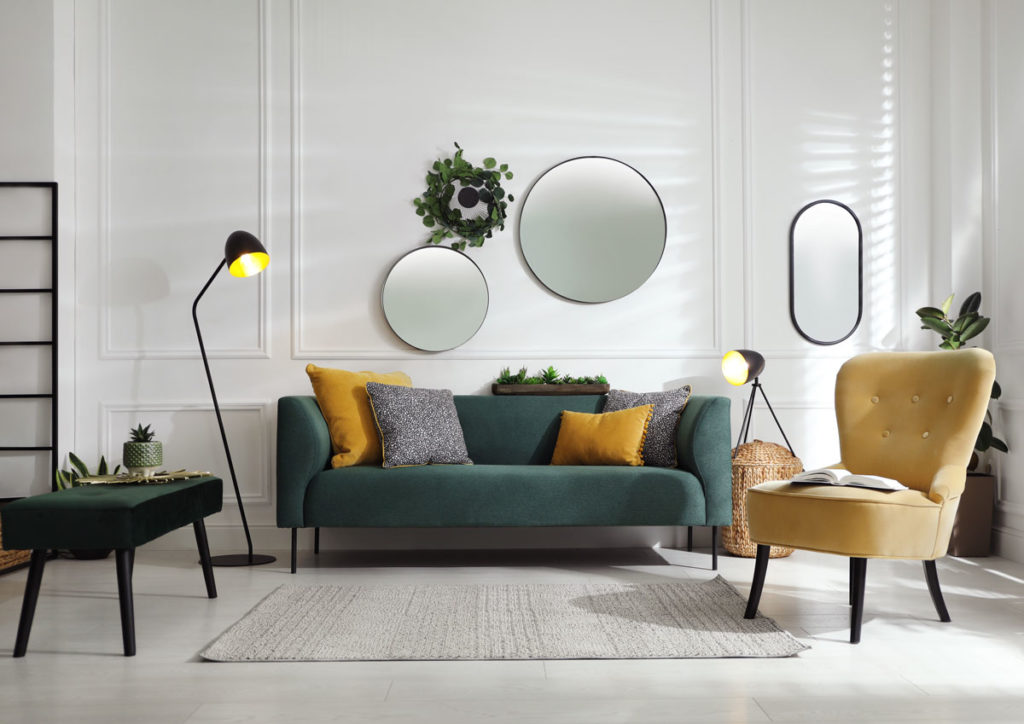 Masterclass is a great platform for gaining new knowledge on various interior design classes from experts. These classes are given in a more digestible format and range from 2 to 5 hours. If you're looking to jumpstart your interior design career or just looking to brush up on your interior design knowledge check out this blog from Masterclass. 
A wide variety of information.

Learn from experts on the subject.

Affordable pricing plans.

No long-term commitment.
No certificate provided. 

No feedback or personalized guidance from instructors.
Masterclass provides interior designers with three options when it comes to payment plans. The first plan starts at $15 per month and is billed annually. The second plan is $20 per month and billed annually. The last plan is $23 per month and is billed annually as well, making it around $180 per year. 
No accreditation is given, although Masterclass features classes from several renowned industry leaders. This includes Kelly Wearstler, Corey Damen Jenkins, and more. 
Masterclass is a great option for interior designers who already have a solid client base and have received their training and education from an accredited institution or program. If you're looking to shine your resume on a few new subjects or dive a little deeper into feng shui, then take a look at the different classes offered by Masterclass.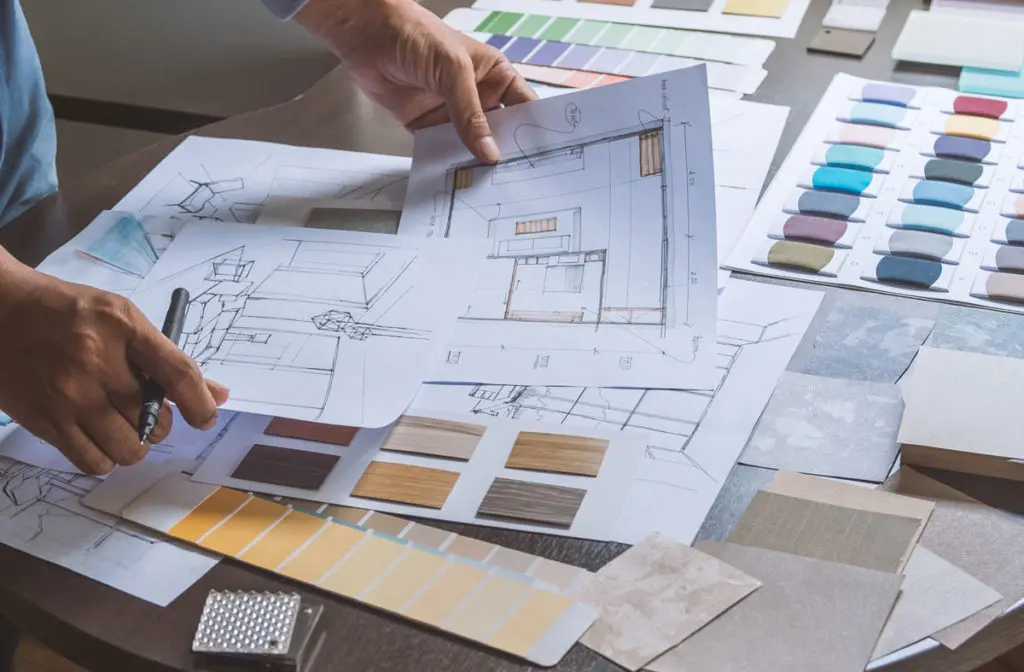 Berkeley College, located in the beautiful city of Berkeley, California, can provide interior designers with an exciting opportunity to receive an interior design certification. Their program teaches drafting, freehand sketching and rendering, color theory and composition, and computer-aided design (CAD) including the following software: AutoCAD, sketch-up, photoshop, materials, textiles, and finishes.
This certification course can be completed in 2 semesters either online or in person. You can take 6 credits each semester and start in either the fall or winter semesters. 
Receive credits that go towards earning an interior design degree.

Flexible options for taking online or in-person classes. 

Offers the base skills needed to start a career in interior design.

Can be completed in a year.
The pricier option.

Cannot start the course whenever must adhere to an academic calendar.

Only one certification is offered. 
The interior design certification course from Berkeley starts at $2,895.00, making it our priciest option yet.
So Where Does Insurance Fit In?
Now that you have some options about the best interior design courses, it's time to dive into interior design insurance and how it could protect your business faster than you can say shabby chic. 
What Is Interior Design Insurance?
Well, interior design insurance from Insurance Canopy is a series of coverages such as general liability, professional liability, cyber liability insurance, and additional insureds, designed (pun intended) to protect your business in the event of a claim occurring. Policies start at just $21.08 per month
Claims can include a client getting injured as a result of your business practices, a client suing for misinformation or misguidance, and a plethora of other hazards. As a business owner, you can't always predict when a claim may occur, that is why Insurance Canopy offers a policy that protects you 365 days of the year.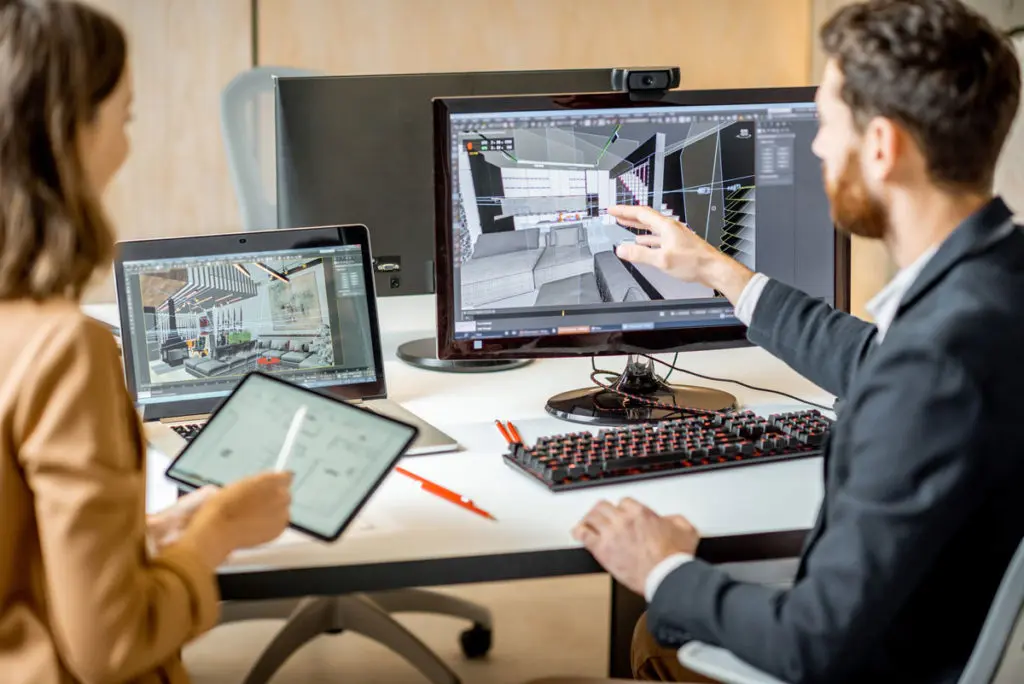 How Do I Protect My Business?
Protecting your interior design business is easy. All you have to do is click here, fill out the application with your business information, then receive a quote and purchase. It's as simple as choosing a faux wood floor to match those dreamy quartz countertops.
And there you have it, a list of the 5 best online interior design courses to jumpstart your career, help you learn more, and give yourself that awesome professional edge. We're excited for you! So get learning today! And if you want to learn more about interior design insurance, here is an additional blog to check out.