Wash Away The Worry Of Lawsuits & Liability
Our quote process is easy and quick!
Wash Away The Worry Of Lawsuits & Liability
Easy application takes just a few minutes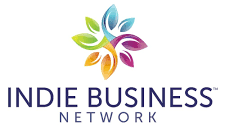 A Proud Partner Of


Indie Business Network
Indie Business Network (IBN) is the number one hub for makers and artisans. Here you'll find mentorship, business resources, and support from a community of handmade entrepreneurs.
Insurance For Soap Makers
Insurance Canopy puts your business in a bubble of protection. Our handmade soap insurance combines general and product liability coverage into one easy-to-manage plan.
It's never been easier to get specialized soap insurance
Will Soap Maker Insurance Cover Other Products I Make & Sell?
Yes, in most cases soap maker insurance can cover other handmade products you sell.
We know that soap is just one type of product found in the bath, beauty, and body industry. That's why we allow handmade professionals to insure more than one product. This includes, but is not limited to:
Exclusions include, but are not limited to:
Please contact us if you have any questions about additional products you may be seeking handmade insurance for.
Is Soap Insurance Right For Me?
When making any product by hand, you run the risk of someone getting hurt and pinning the blame on you. That's why many soap makers invest in a good liability insurance plan.
Anyone could try to sue you and claim your soap caused a rash, or a scrub caused them to slip in the shower. Even if their claim isn't held up in court, you still have to pay out of pocket to defend yourself—costing you time and money.
Handmade soap insurance is the best way to financially safeguard your business against common claims, medical bills, repair costs, and legal fees.
Product Liability Insurance For Soap Makers
Apply For A Free Quote Online Today
With affordable coverage from A rated insurance carriers, you can have peace of mind knowing you have the beauty product insurance coverage your business needs.
Why Choose Insurance Canopy?
We Have A (Nearly) 5 Star Rating
Was in a jam. Needed the insurance for a gig coming up and the process was sooo simple! The coverage is exactly what they were looking for and we are... Read More all ready go! Thanks Insurance Canopy! This was great!

joe barton


October 12, 2022

Very easy process. Stefani stayed on the phone and walked me through the process. Took about 5 minutes and my group was insured. Excellent service.

Robert Stewart


June 26, 2022

I got the coverage I needed. The coverage wasn't extravagant in price and I was able to add an additional insured. Thanks for the great service.

ShoMoDjs DJ and Audio Visual Services


January 6, 2023

Website Easy To Navigate And Price For Insurance Cover Is Excellent. Thank You For Insuring My Event! 👊🏾

Fritz Cooper


May 26, 2023

Love y'all! I highly recommend performers to use your services. I have also recommended your company to BMI. ASCAP. SESAC, etc. to list you as a resource for Entertainers. Thank... Read More you so very much!

KGTCA LLC


February 27, 2023

It was a easy sign up experience .

Laroi Newman


July 26, 2022

Quick and easy service! A++

H Peaks


May 29, 2023

Quick and painless way to get insured

Jay Foster


February 20, 2023

Easy purchase… very clear description of service and options.

Apex Entertainment Group Chris Stout


June 21, 2023

Good insurance! Quick!

Ariana Hadavi


October 19, 2022

Quick easy to understand and reasonable. Detailed instructions and easy to ise. Canopy did it all for my team

Kappa Xi


September 26, 2022

Chat rep was knowledgeable and professional and website was easy to navigate and apply for business insurance.

Matt R


July 26, 2022

Easy to sign up and great customer service!

Maureen Davis


February 6, 2023

Wonderful quick and easy!

shani files


December 6, 2022

Great rates and so easy to sign up!

Liz Atkinson


January 6, 2023

Easy to use. Very good user experience. Definitely recommend insurance copy for fellow musicians performing live at events etc.

Ted K


June 26, 2022

Very helpful agents! Will definitely recommend to all my industry friends!

Entertainment Labs


May 26, 2023

So far, so good.

Jeff Nelson


December 6, 2022

Customer service and experience was great. Appreciate the patience and knowledge. Thank you.

justelement T


May 26, 2023

Easy. Quick. Responsive on chat.

Me


May 29, 2023

It was easy to fill the forms out online and all the information

Melissa Prado


August 26, 2022

Excellent online experience, clean, clear instructions. At the right price too.

Malcom Massey


September 26, 2022

Great place to get affordable DJ insurance. Keri took the time to get me the right coverage I needed, thanks again!

Carlos Navarro


September 26, 2022

It was a very easy experience.

Pamela Burton


February 13, 2023

Simple and easy on line process and I saved money compared to a large nationally known insurer

Bill Ladwig


January 6, 2023

Instructor at Orange Door Yoga in Grand Junction, Co

Terry Talbot


February 20, 2023

I have been djing for over a decade, but just started my dj business this year. Getting insurance was something I was dreading, but Ins Canopy made the process so... Read More easy. I had a lil difficulty with the application and was helped right away. I got my policy seconds after purchase. My only regret is that I didn't purchase an annual policy, which I will be doing next month. Hopefully there is a discount! 😉

Mike V (Dj Mike Cartel)


September 26, 2022

Your insurance provisions work perfectly for me. No overhead or long term contracts and I'm able to pass along the cost to my clients. Thanks!?

Gary Morton


July 26, 2022

Easy peezy

Tom Razin


September 26, 2022

Beta use only // easy, great… unbelievably easy to add and remove and insured and uninsured… almost too easy so thank you dad

kayla ciruzzi


May 26, 2023
Easy to sign up. Got my insurance emailed to me within minutes. Thank you!

Jason Lavea


June 12, 2023

Very Easy and affordable

barber fire


March 4, 2023

I had the best experience because I spoke with an agent Stephanie Davis that was truly knowledgeable and very patient with me to walk me through the entire process.... I... Read More would recommend insurance canopy to all my family and friends

Cabbage


August 26, 2022

Exactly what I needed

Nichole Jackson


December 6, 2022

Love y'all! I highly recommend performers to use your services. I have also recommended your company to BMI. ASCAP. SESAC, etc. to list you as a resource for Entertainers. Thank... Read More you so very much!

KGTCA LLC


February 27, 2023

It was a very easy experience.

Pamela Burton


February 13, 2023

So far, so good.

Jeff Nelson


December 6, 2022

Fast, easy, affordable.

Steve Proctor


September 26, 2022

Easy peezy

Tom Razin


September 26, 2022

Easy to set up And good price! I did shop around and found this company took me 20 minutes to get everything done ...got a custome made Liquor Liability insurance... Read More Anual plan

Carlos Aguirre


June 26, 2022
Starting a small business is an exciting venture, but it requires careful planning to ensure long-term success. One of the foundational steps in setting up your business is creating a…
The way we conduct business has changed over the past few years.…
"The world is your oyster," is a saying originating from the Shakespeare…