This former dancer is taking the NYC Pilates scene by storm. Between teaching at Equinox in Greenwich Village and teaching virtual classes from her home, Ashley Richard is a mom with a love of life, movement, and nature. She specializes in both Pilates and Gyrotonics, believing in the power they hold to benefit everyone's lives. With over 20 years of movement experience, Ash is loved by her clients and known for the passion (and compassion) she brings to each session she teaches.
Throughout her career, Ash has always been advised to carry liability insurance. For her, it brings peace of mind wherever and whenever she is working. It also gives her clients reassurance that she cares about their safety. When it came time to get a new policy, Ash came across Insurance Canopy online. The instant coverage, low cost, and ease of purchase drew her to becoming a policyholder. Now that we know about her insurance journey, we're excited to learn more about her health and wellness journey.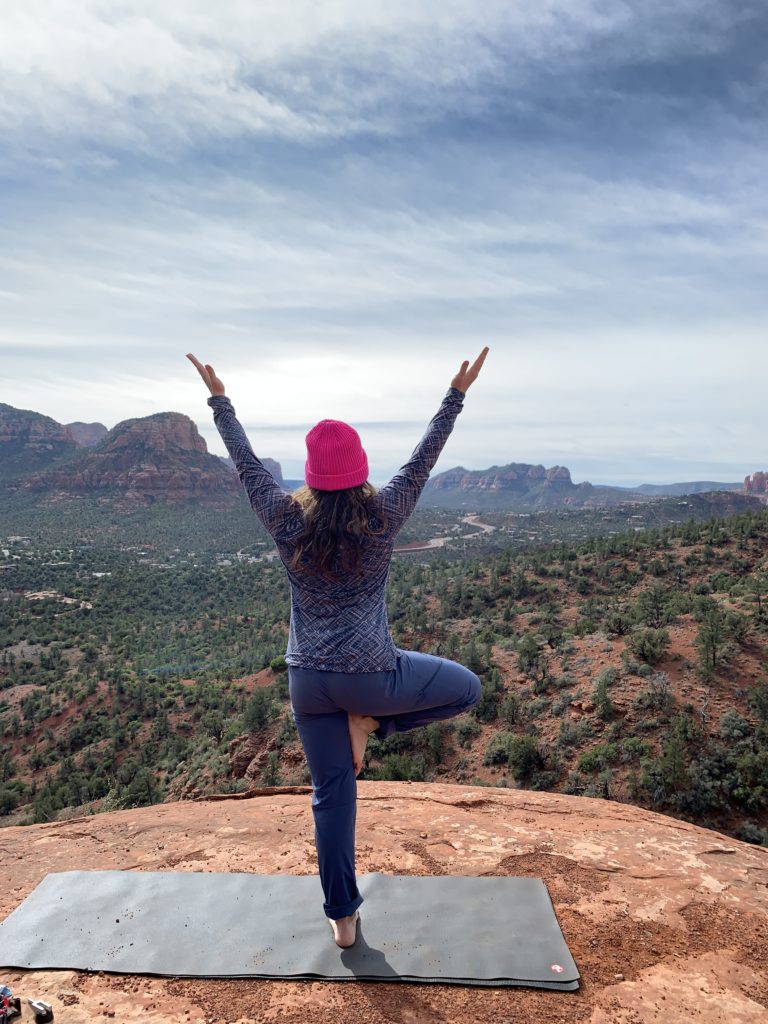 Q: What first drew you to Pilates, and what keeps you going now?
A: I was a dancer my whole life, and after college I started working in the non-profit arts sector. I soon realized I wanted to switch to a career that had more flexibility and didn't require me to sit behind a desk for hours a day. That's when I found Pilates, and quickly knew I found the thing I wanted to do for the rest of my life.
I love helping people feel better with the system (Pilates) that helped me feel better. I feel like this is something that can be so beneficial to so many people, whether they were previously a dancer or not.
I enjoy working with all types of people, I truly believe that pilates is for everybody and can work for everyone. I like to focus on the body in front of me and what it needs. It helps me really focus one on one with that client and give them the care and advice they deserve.
Depending on who I am working with, I will tailor the training just for them. So that could be an injury or an athlete or someone older with scoliosis. I take someone's age, conditions, and fitness goals all into consideration when I am making a plan for them. It really is customizable to whoever I'm working with and their individual needs.
I find happiness in my work when my clients are happy. When I can see they are standing a little taller and feel more integrated into their bodies, it makes me so happy.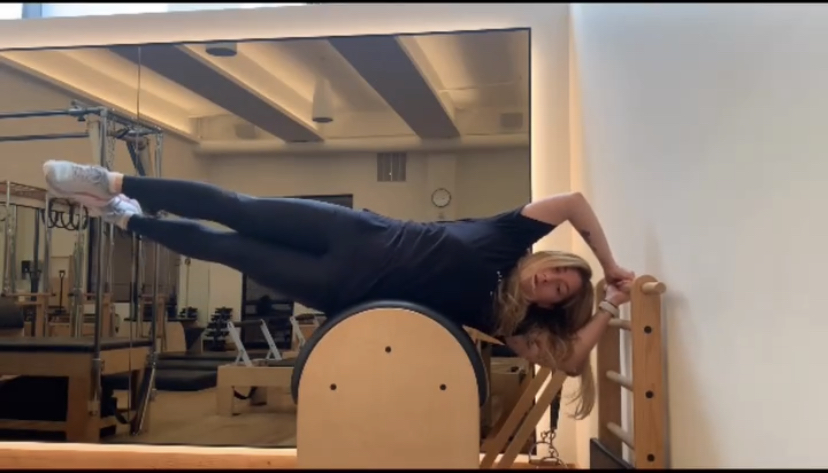 Q: Pilates has been growing in popularity recently, and we have seen an increase in the amount of people getting certified to teach it. If someone you knew wanted to become a teacher, what would you tell them?
A: I would most likely advise them to start as a student first and really fall in love with it. Take some time to familiarize yourself with the practice and find which style suits you best. Pilates is not like other fitness programs where you only go for a couple of weeks. It's truly a lifestyle and something you can work into your everyday routine.
I've been with one client for three years, and we always have something new to focus on. I've seen people who have done Pilates for decades and made it a permanent part of their life. Some people may try it and don't want to continue, which is fine, but it's not too often that happens. Once you fall in love with the routine of it, you find a way to stick with it.
My biggest motto when it comes to pilates is to just try it out. Anyone who is curious about it or wants to learn more should just find a class and give it a shot. It's great for everyone and can benefit anyone.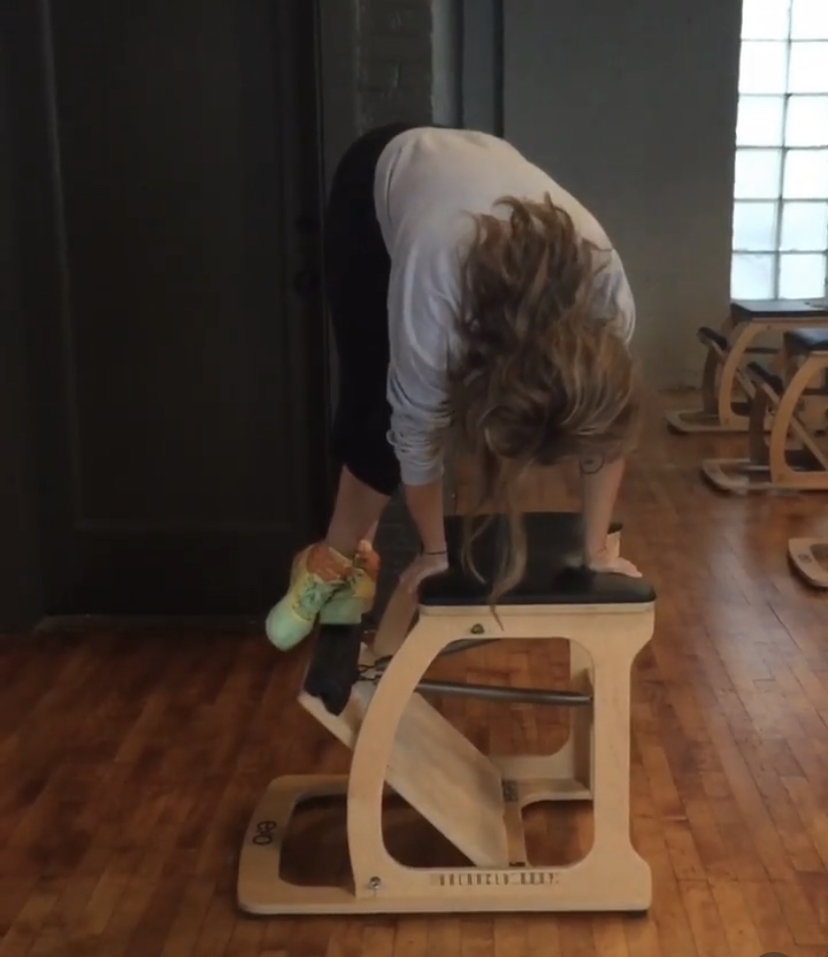 Q: I want to hear more about how you teach both online and in-person classes. What do you enjoy about this, and what do you find challenging?
A: During Covid, most of my teaching was online, but now about 80% of it is in-person at Equinox. I go into the studio in-person about four days a week, and then I teach online from my home two to three times a week.
For my online classes, I teach 55 minute sessions and schedule my clients out about a month in advance. This helps me keep a consistent schedule, and coordinate it with my in-person schedules. I typically like to work in 5–6 hour blocks four days a week, so I'm fortunate to have a good work-life balance. It's allowed me time to focus on personal goals and my family. For now, working on Zoom has been really easy and a great, flexible option for me and my clients.
The biggest challenge with teaching online versus in the studio is that the people who are in their homes do not have all the equipment we have in the studio. It's a lot more mat-based work rather than equipment-based, but it works well for the clients that do my online classes.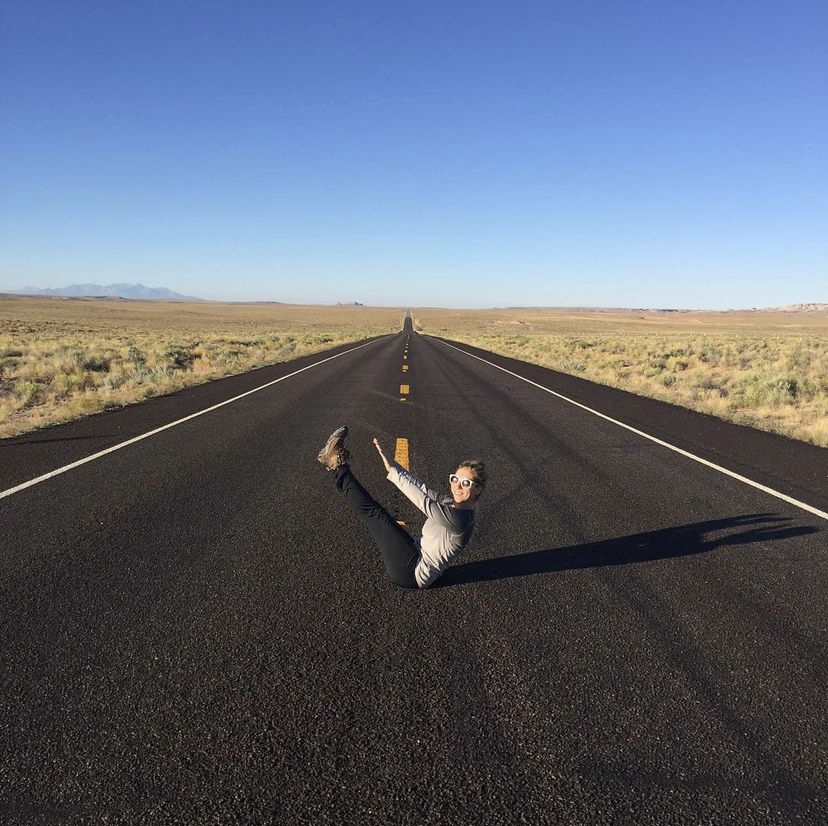 Q: If you could go back in time to give advice to your younger self, what would you say?
A: When I think back on where I was when I started my journey with Pilates, I don't usually like to think about what decisions I could have made differently. I'm really happy with where I am at now, and I think I made the right choices in those moments that got me to where I am now. Since the start I prioritized the things that are important to me, and I always was conscious of my work-life balance.
I think my biggest piece of advice for anyone just starting out is to just trust your gut and stay true to yourself. You have to follow your instincts and do what feels right to you. Follow your drive and passion for this kind of work. If you love what you do and want to help other people love it too, it's easy to follow that desire to become an instructor and create a business for yourself.
Want to learn more about Ashley's work? Check out her website today! You can also learn more about the Pilates insurance policy that Ash, and thousands of other instructors, trust in every year.