You've gotten the band together, you've written music, and now you're ready for the thrill of performing in front of a live audience. There's just one thing standing in your way: you haven't actually booked any gigs yet. 
Getting gigs when you're new to the live music scene can feel like a very daunting task. Unfortunately, being talented and making great music isn't enough to land you on a stage in front of a crowd of adoring fans. It takes a great deal of hard work and perseverance to book your first several shows. Luckily, there are many steps you can take to increase your band's chance of success.
Here, we'll walk you through everything you need to know about how to get gigs so you can be one step closer to performing in front of your current and soon-to-be fans.
Step 1: Understand How Gig Booking Works
Before you embark on learning how to get music gigs, it's important to first understand the basics of booking. 
Something to consider as you start looking for gigs is what size and type of venue is most appropriate for your band. A small, intimate setting such as a coffee shop might not be the best venue for a punk rock band, just as a loud bar wouldn't suit mellow folk music. 
Depending on whether or not you've built up a fan base yet, you should also take into account how large or small a venue is. If your band gets booked at a venue that holds 100 people but only 25 show up, it'll feel like a small crowd and you may not be welcome back at that venue since the turnout was low.
After finding venues that suit the style and popularity of your band, you'll need to familiarize yourself with what a promoter is and why they're important in the gig booking process. A promoter is the person in charge of organizing the event or concert and booking the talent. They might work directly for a specific venue or with an entertainment organization that puts on events across a variety of venues. 
Promoters are looking for acts that will attract an audience and sell tickets, so you must be able to convince them that your band can do exactly that. More on this later.
It's also important to understand the risks that come with playing music gigs at any venue. If someone in the audience injures themselves by tripping over your equipment or you damage a venue while booked there, you may be hit with a costly claim. 
Some clients or venue owners may even require you to show proof of insurance before booking your band and may require you to add them as an additional insured. With band insurance, you can focus on performing instead of worrying about a potential financial hit.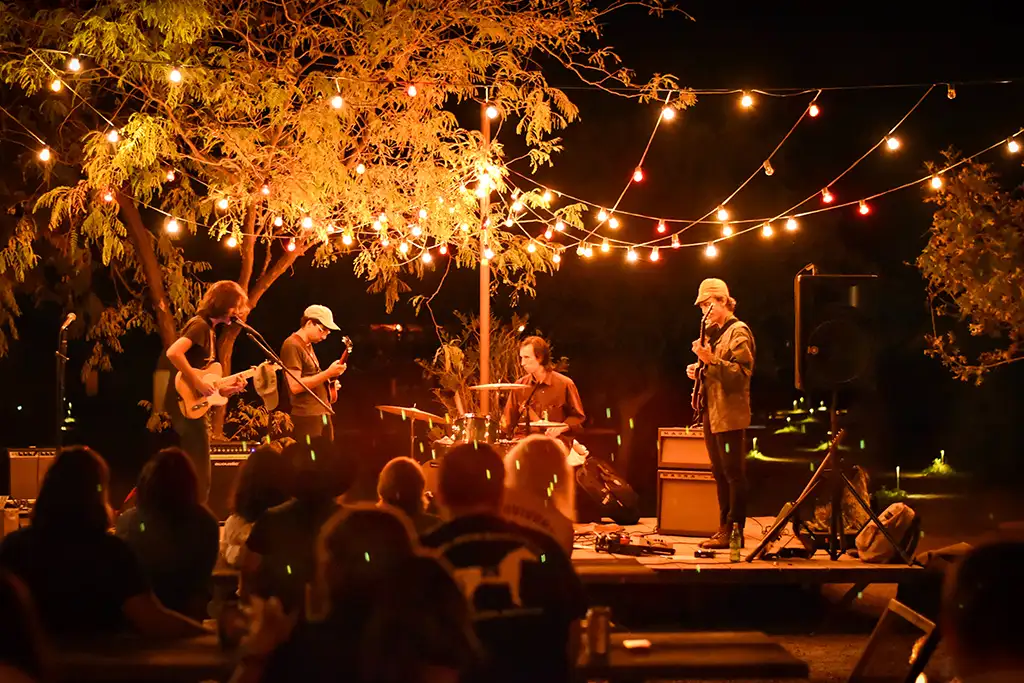 Step 2: Promote Your Band
Regardless of genre, successful bands all have one thing in common: they know how to market themselves. Self-promotion is a necessary skill for those wanting to break into the music industry and make a name for their band. 
Creating Promotional Materials
A great way to get started is to gather promotional materials that showcase your band's musicality and style. Most importantly, you should have professional recordings of your music available online. 
While some artists continue to promote their work with demo tapes and CDs, most of the music industry has moved on from this practice. Websites such as SoundCloud are an excellent platform for uploading your music as it's easy for anyone from fans to promoters to access—no CD player required.
In addition to making your band's music accessible to listeners, you'll also want to invest in visual marketing. This includes having high-quality images of your band that reflect the genre and style you want to portray. These can come from previous performances that your band has done (paid or unpaid) or from a stylized photo shoot.
Similarly, a promotional video or showreel is another great resource to have on hand. Much like having high-quality images of your group, a promotional video can feature your band during a live performance but it could also be a great way for band members to introduce themselves and provide a bit of backstory as to how the band came to be.
Building Your Band's Online Presence
You and your bandmates may have your own individual social media profiles, but does your band? Setting up a profile for your band across platforms like Facebook, Instagram, X (formerly Twitter), YouTube, and TikTok will provide you with a great avenue for sharing new music, photos, videos, and updates with your fans. 
Additionally, these platforms allow you more opportunities to directly interact with fans through direct messages and comment sections. 
Another way you can bolster your band's online presence is to create a website. This can supplement your social media presence by serving as a more central source for information about your band and should include links to your SoundCloud and social media profiles. 
A good band website will also contain a more in-depth artist bio than what fans and promoters would see on your social media profiles, so it's a great opportunity to share more about what makes your band special.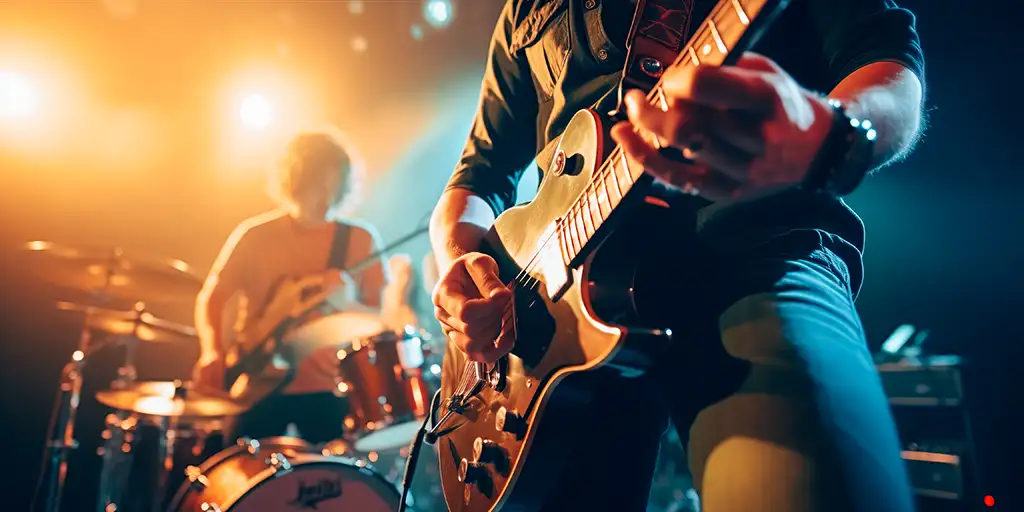 Step 3: Network Within The Industry
Now that you have your band's promotional materials ready to go, social media profiles established, and a website, it's time to start seriously looking for gigs. 
Just as it's important to promote your music to fans and potential listeners, it's equally crucial to establish positive, friendly relationships with others in the industry to secure your spot at a venue or event. That's where networking comes into play.
A good place to start networking is by getting to know bands that are similar in sound and style to your own and attending their live shows. Going to live shows of bands similar to yours allows you to scope out the venue and chat with people involved in that space such as bartenders and sound engineers who might be able to point you in the direction of the promoter. 
You may also have the chance to meet the band but try not to talk business with either party right away. It's best to get to know them and establish a friendly relationship before asking for their contact info and telling them you're in a band.
While networking is best done in person, you can also reach out to bands you like and promoters who book acts for your preferred venues online. Comments and direct messages on social media can be great for forming connections with a band you admire. You can even send them demos of your work and ask for feedback.
Additionally, following local promoters will give you a better sense of what acts they usually book, and they may even post about looking for new talent to book. It might be easier to get attention from both parties if you've had a chance to meet in person, but social media is still a great tool you can use to your networking advantage.
Step 4: Play Your First Gig
After building relationships with folks in the live music industry, you should've amassed a few points of contact for potential music gig opportunities.
If you were able to connect with a promoter who books acts in an appropriate venue for your band, be sure to send over your promotional materials for them to review. Don't be afraid to follow up with them if you haven't heard back in a week or so, as they often won't respond to emails but will wait until they have the right location, event, or line-up to fit you in. 
If you still haven't heard anything back after a few months, continue to follow up about potential gigs. The same is true for if your band has released new music or created new promotional materials since you initially reached out.
Whether or not you're waiting to hear back from a promoter, it never hurts to reach out to bands you've either befriended or admire and see if they're looking for supporting acts. Being a supporting act is a fantastic way to get out in front of a live audience and make new fans. It may seem like a long shot, but this method has worked for other musicians and might just do the same for you.
Another great option to land music gigs is to use an online booking program. Programs like Sonicbids are handy for connecting artists with promoters and allow you to search and apply for gigs near you that might be a good fit for your band. 
This shouldn't be your only method of booking gigs, as it is very impersonal and doesn't grant you many opportunities to build relationships within the industry. However, it's still a good way to start playing shows early on in your band's career.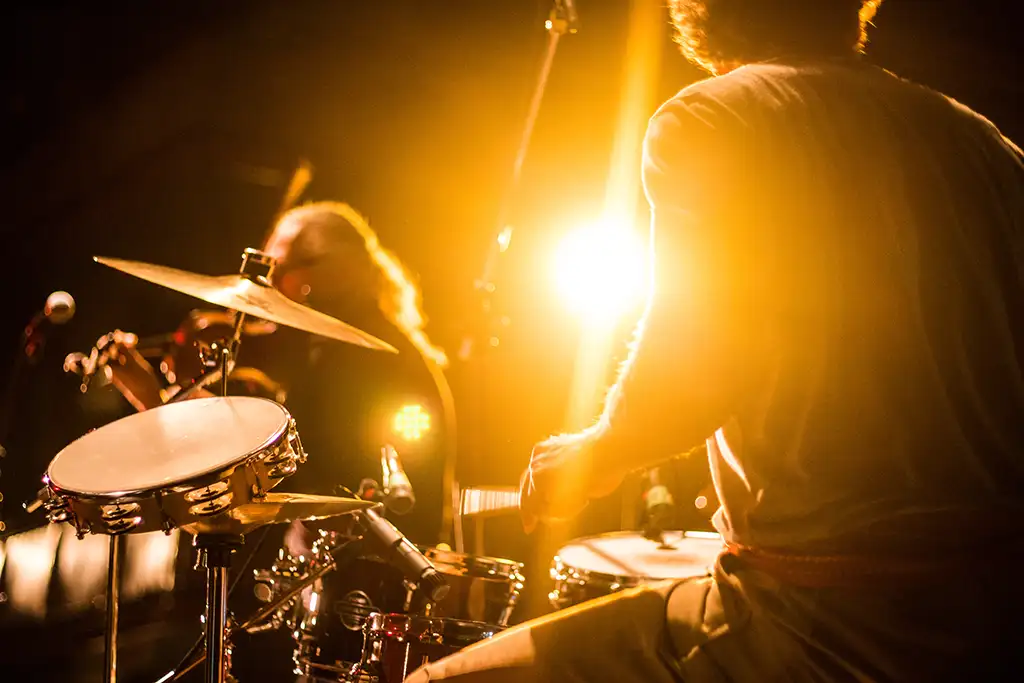 Once you start booking gigs it gets easier to land more as you start to expand your fanbase and network with promoters and other bands. Whether you're playing small clubs or festival lineups, you'll want to be sure you have band insurance.
Many risks come with performing at events and venues, and claims can be financially devastating. Insurance Canopy makes it easy to buy band insurance online in minutes. We offer annual policies for $199 or 1-3 day event policies for just $59 so you can choose the option that best suits your band's needs.
Play on knowing you're protected from general and public liability claims, and good luck booking your first gig!