Clowns have been a source of entertainment for crowds, parties, and gatherings throughout history. They entertain through impressive performances designed to make people laugh and have a great time. Clowns can work for theaters or circuses, but many work by establishing their own clown business. 
Working as a clown can be rewarding if you love entertaining and making people laugh. If you're thinking about starting a career by starting a clown business, you want to be sure you understand the licenses and training needed to get going to ensure your business is a success. This article will guide you through everything you need to know to start a clown business and start creating laughs and entertaining crowds.
Before you start a clown business, you need to learn how to become a clown. You may be surprised to learn that starting work as a clown takes little training and schooling. However, if you want to expand your art and create incredible acts, you need to take classes that enhance your skills and obtain the right license to perform the acts that you need to perform. Here are some tips to help you become a stellar clown people would love to hire.
Be Yourself: The most important rule of becoming a clown is to be authentically you and true to yourself. Be comfortable with who you are; once you put on the big shoes, you'll be able to perform confidently. 
Learn Skills: Clown acts can vary, but you need to embrace learning a unique skill to upgrade your act and entertain a diverse range of ages. You can learn magic, juggling, balloon animals, and acrobatics that will wow your audience. You can join a clown college that will teach you everything you need to know about how to become a clown and more.
Create a Character: Create a character or persona that you can develop as your personality for your clown business. Decide your clown's specialties and establish a distinctive character.
Design Your Costume: Once you have your character down, start designing the costume to really set the tone for the experience. Many clowns decide on their characters and design their costumes to match. Start adding unique specialty props and perfect your clown makeup skills to get your costume down to a science and enjoyable for all ages. 
Pick Up Freelance Clown Gigs: Take on some practice gigs by offering your services to friends and family for their office or birthday parties. The practice can help you set yourself up for success and experience that will help boost your client base for launching your clown business.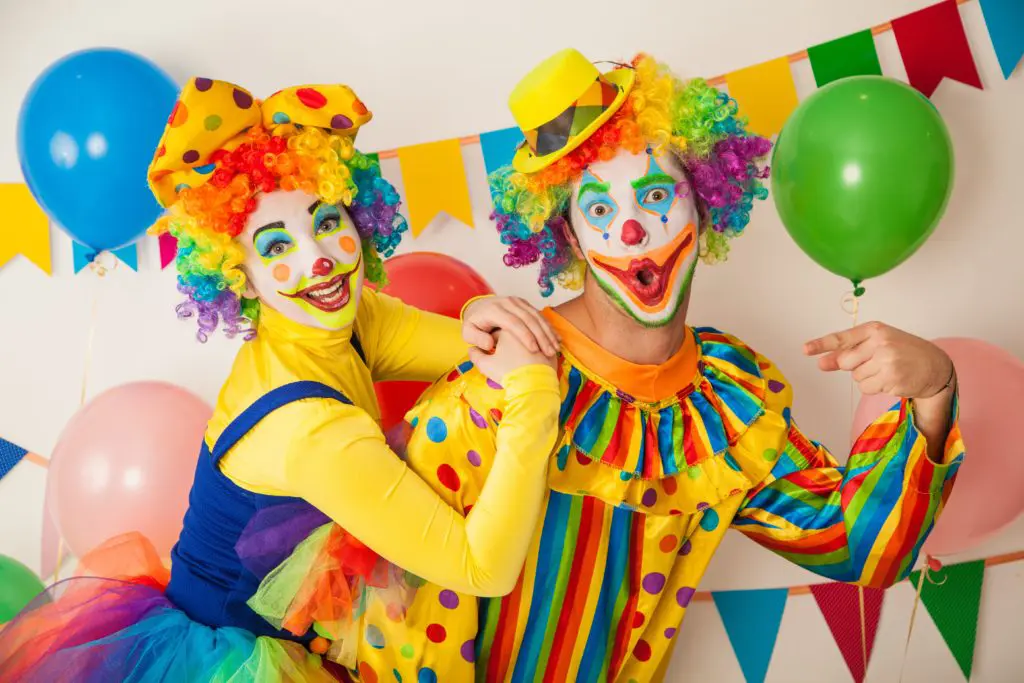 Getting Your Clown Business Started
If you like entertaining people and making them laugh, you can start a clown business with a few easy steps. After establishing how to become a proper clown, it's time to begin the formal business aspects and marketing that can set your clown business into motion. Follow these steps to get your clown business off the ground and start entertaining parties in your area.
Creating a business plan is essential to help you map out a strategy for success as you embark on your journey in creating a clown business.
Research Your Area: You'll want to familiarize yourself locally and in the surrounding areas to know the demand and type of entertainment your clown business will likely engage in. 
Determine Expenses and Budget: Creating a clown business doesn't require a lot of overhead to begin. You will put most of your costs into your basic party supplies, costume upkeep, transportation, and clown insurance. For many clowns, the initial starting expenses can be as little as $1,000 to start depending on their needs.
Monthly expenses would include any discarded items during your performance and regular restocking. Recurring payments need to be factored into your budget to help determine your profitability. You would include expenses such as your transportation or any equipment.
Establish Your Prices: Determine your charges by researching the competition in your area and reviewing what they charge. Most clowns charge by the hour, and you want to determine your prices based on your experience and your skills. You can grow your business as you perform and build a reputation.
Obtain Licenses and Permits
As with any business, you will likely need to obtain licenses and permits to start your clown business. There's no standard clown license, and you will want to reach out to your local government to find out what you may need.
Establish your business through an LLC, partnership, or Sole Proprietorship to protect your business and provide credibility. You will at least need a general business license to start performing and help during tax season.
You will need to consider music licensing if you plan to play music in a business setting. The composer or the license holder must acquire permission. It can be possible to obtain a blanket license that allows your business to play music by a large collection of artists and composers.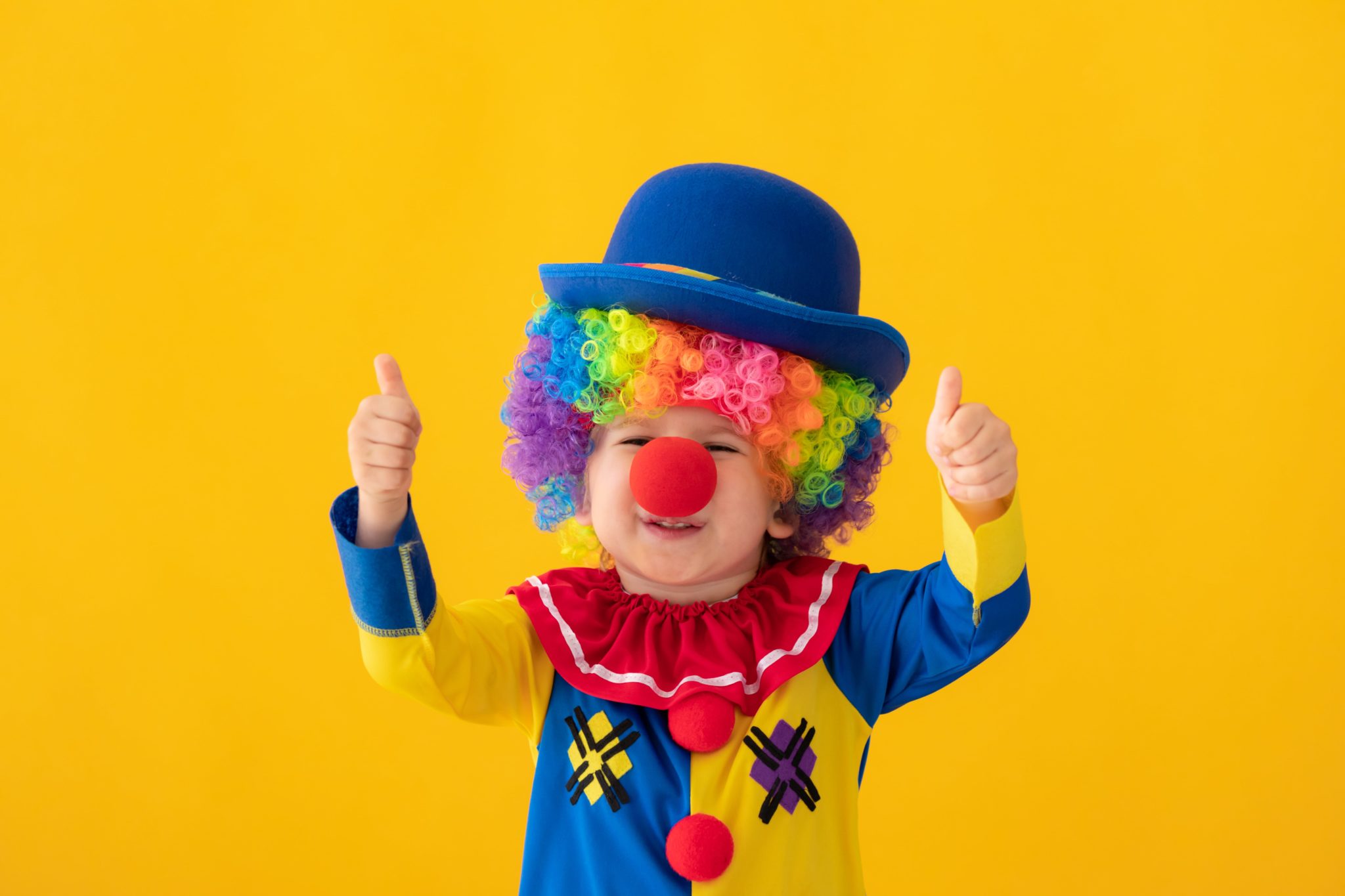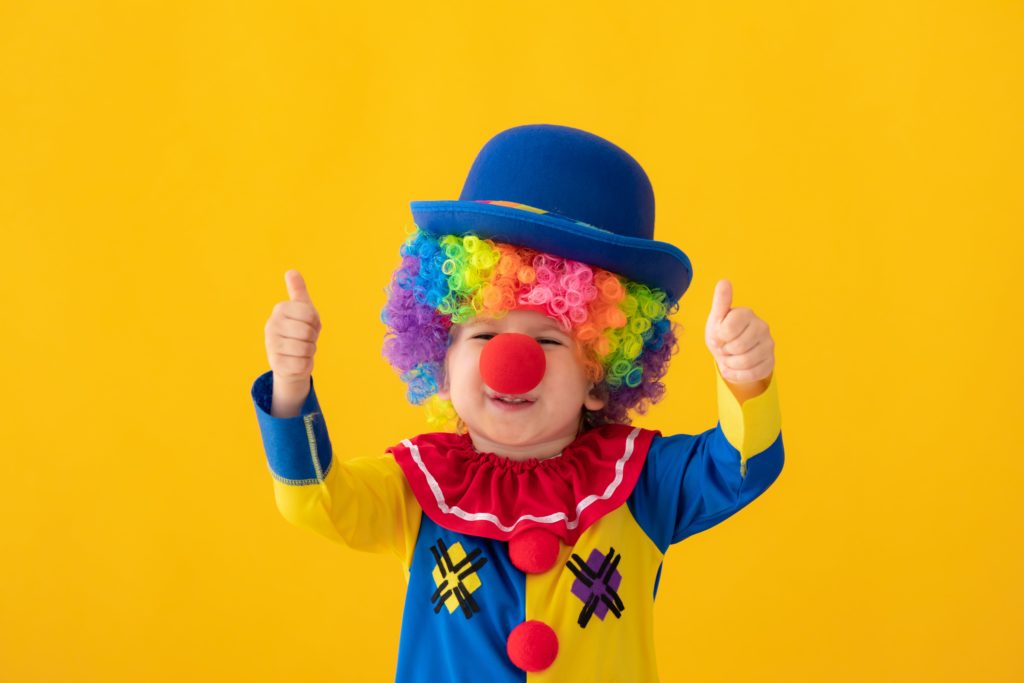 Purchase Clown Business Insurance
Although your business doesn't require you to have a physical location, insurance is one of the most important things you can invest in to protect your business. In any business, several things can go wrong, and you want to be able to perform without worrying about the potential for damages or danger for anyone you partner with. 
With clown insurance, you can protect your business from incidents such as a party patron injuring themselves tripping over your equipment or you accidentally damaging a venue. While no one plans for anything to go wrong, it's always good to have clown insurance just in case of an incident.
Marketing Your Clown Business
Marketing a clown business is essential to get your name out there and build a brand and reputation. A well-rounded marketing strategy to promote your business is essential in the clown business, as most businesses start without a business office. 
Start out by reaching out to event and party planners and distributing flyers and business cards to local businesses. You can create billboards and put ads in papers, but your real marketing will lie in your social media and business website. 
Today, marketing efforts focus more on social media as millions of users utilize social media for their shopping and service needs. Establish a presence on social media and begin posting. Use relevant hashtags and utilize any promotion features on Facebook or Instagram to get your posts and ads in front of people actively searching for clown services. 
Create a business website with your story and contact information in a user-friendly interface. On your website, you can create a blog with photos and relevant content and utilize keywords to help your business website appear at the top of searches in your local area. 
Start your Clown Business Today!
Starting a clown business is a rewarding career that provides entertainment and joy for people of all ages. It can be a profitable way to earn a living while having the freedom to make your schedule and work in a field that allows you to surround yourself with happy people.