Do you have an event coming up where alcohol will be served or available? Are you a bartender that has been hired to serve for an upcoming wedding or corporate event? Has your catering business been contracted for food and beverage services for certain events at a venue? 
Event liquor liability insurance is just the protection you need. It is very common for weddings, corporate events, and trade shows to offer alcohol for guests at some point during these events. While this is an enjoyed perk of attending such events, your risk of someone being injured or named in a lawsuit increases when alcoholic beverages are served.  
Regardless of whether you are hosting the event, a bartender or caterer at the event or even a sponsor of a portion of an event, your business is likely to be held liable for injuries and property damage caused by attendees that have been served liquor and alcoholic beverages. Insurance Canopy has the coverage your business needs to help protect you from liquor liability related claims.  
What is Event Liquor Liability Insurance?
Event liquor liability insurance is a short-term policy intended to cover your business during an event where liquor will be served to your guests or attendees. This policy will cover defense costs for your business in the event of a lawsuit, property damage and bodily injury that is caused by the consumption of alcohol at your event. 
It is available for up to 3 days and is priced according to your number of attendees and selected event liquor liability insurance limits. Pricing starts at just $275 plus any applicable taxes & fees. And it is available to suit your specific role in the event. 
Whether you are the event host, contracted caterer, private chef, or freelance bartender. Event liquor liability insurance is there for all your special events. With a variety of liability limits to fit the needs of your event and satisfy any venue or contract requirements.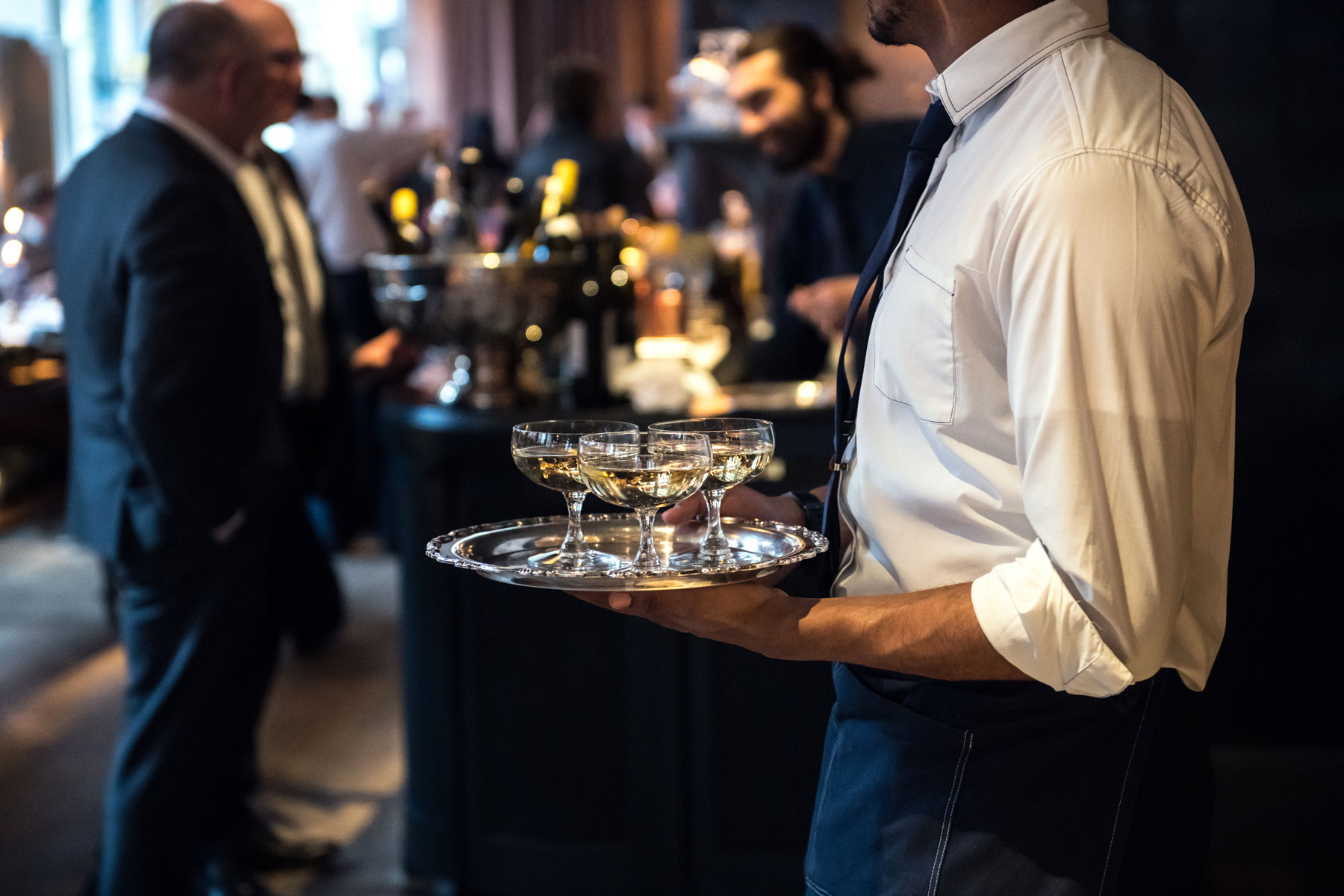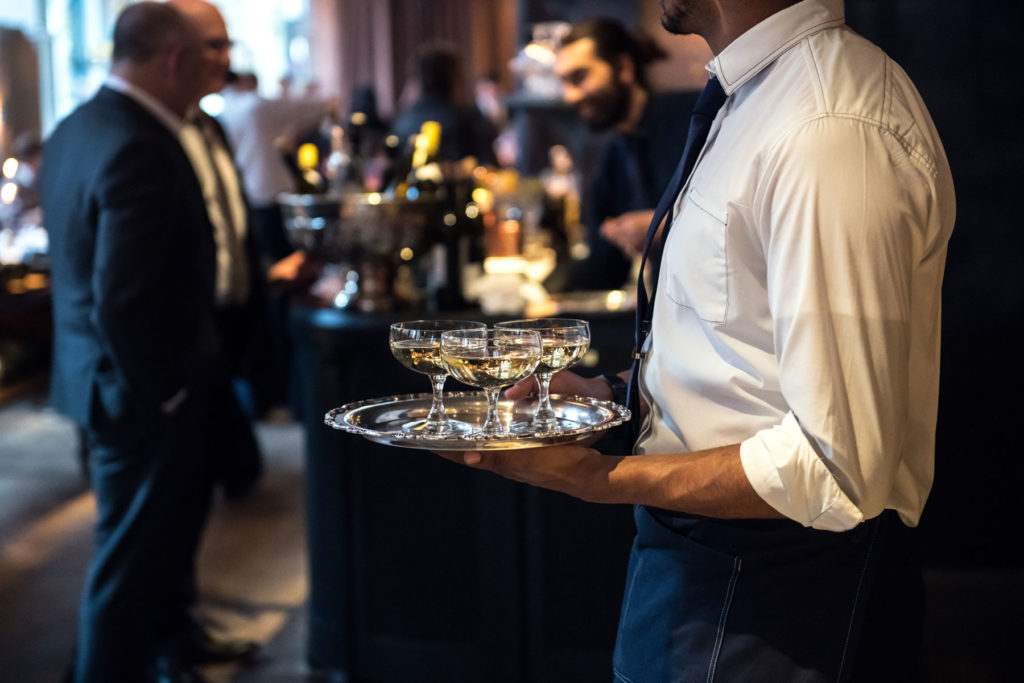 Types of Event Liquor Liability Insurance
Host Liquor Liability Insurance
Host liquor liability insurance is coverage that is intended for the business, sole proprietor or entity that is holding the event. This coverage is perfect for your business events such as employee retreats, executive or board annual meetings, summer, and holiday parties.  
Individuals who are hosting events such as retirement parties, birthday parties and similar celebrations should purchase host liquor liability insurance. Your homeowners insurance is not likely to protect you in the event of a claim from being served alcohol at your party. 
Liquor Liability Insurance for Wedding
Liquor liability insurance for weddings is an insurance policy to cover a wedding where there will be beverage service. This insurance protects the wedding couple or host of the wedding and the venue can be added to the policy to cover any damage to the venue that may occur due to serving alcohol at your wedding.  
The bride and groom want their day to be special and memorable but not because an over-served guest caused damage to the venue and they are stuck with the repair bill. Liquor liability insurance for weddings offers some peace of mind to your special day.
Bartender Insurance available for mobile and freelance bartenders for specific events you are hired to serve at or is available as an annual policy to cover all the events and venues where you are hired for your bartending services.  
As the bartender at an event, whether corporate, a trade show or wedding. You have the responsibility to monitor guests and watch for signs or impairment and prevent service to underage guests. A claim that arises from your bartending services could bankrupt you and destroy your business. Bartender Insurance provides protection against claims due to your service. 
Event Liquor Liability Insurance for Caterers
Event liquor liability insurance for caters covers those one-off occasions where your contract includes the service of alcohol.  A catering business is hard work, your quality of food, presentation and service are all crucial to growing your business.  
And finally, all your hard work is paying off and you have been hired to cater for a large event in your community. Most often your contracts are specifically for food services but this event requires you to add wine and beer service for the guests.  
You general liability insurance won't cover claims from serving liquor or alcoholic beverages. Event liquor liability insurance is exactly the protection your catering business needs for these events.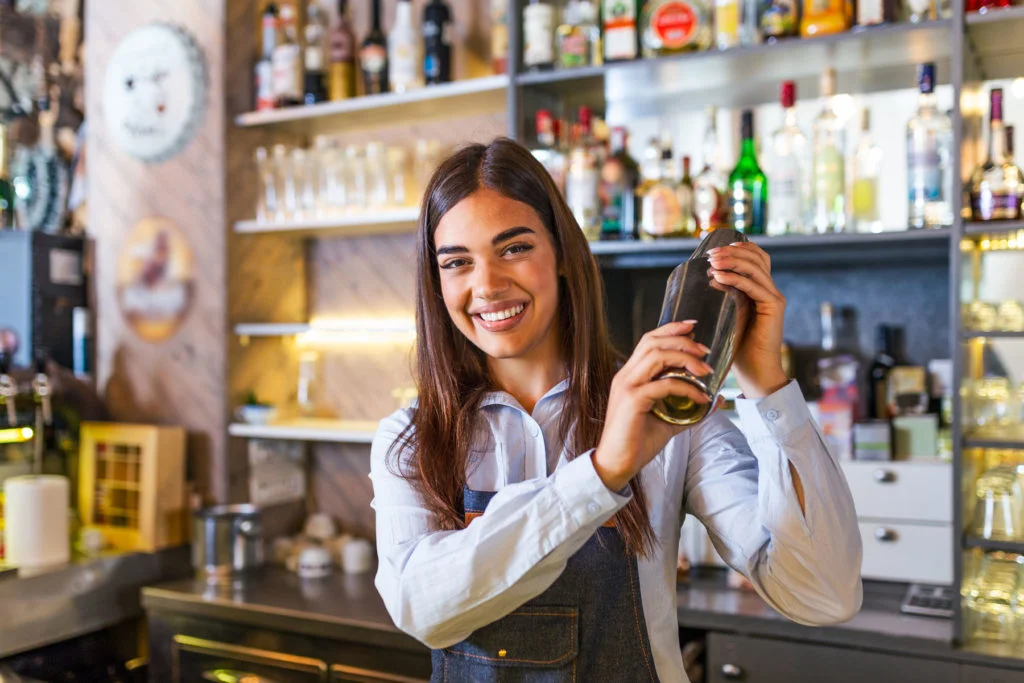 Why buy Event Liquor Liability Insurance from Insurance Canopy?
Insurance Canopy offers a buy online option where you can purchase your event liquor liability insurance coverage in just minutes and at very affordable rates. Managing your policy, adding a venue, or creating a certificate of insurance is all right at your fingers tips and available 24/7 on your customer dashboard. 
Insurance Canopy also offers a combined Event Liquor Liability Insurance policy that includes both event liquor liability and event general liability. Adding even more protection to your business and event. Although your business might already have a general liability policy to cover the business, this customized protection can add a layer of insurance just for your event.  
The benefit of this is that occasionally the line between a general liability claim or a liquor liability claim can be hard to distinguish, with all your event insurance with one company, claims are easier to settle and manage. You and your guests can sit back and enjoy a drink at your event with the comfort of knowing your business and event is protected. 
Insurance Canopy has the expertise and variety of insurance policies to properly protect your business from liquor liability claims and lawsuits. We offer customizable protection including:
Restaurant Liquor Liability Insurance 

Event Liquor Liability Insurance  
And many other options for business that serve, sell, or furnish alcohol or liquor. 
Disclaimer: Policies may be placed with different insurance companies. All insurance policies have specific coverages, limitations, exclusions, and conditions. Please refer to your policy and agent for exact coverages.