Between filming training videos, managing your social media accounts, prospecting for new clients, and working with your current clients, you've got a lot of things to do. How can you keep track of it all?
Organization is one of the biggest keys to success when it comes to running an online personal training business. How you document your business activities and client's training progress can help to improve the way your business functions and your relationship with your clients. It can also help you have a better work-life balance.
Let's take a look at our top tips for how to organize your personal training business and clients.
#1 Use A Personal Calendar For Reminders
In part six of our online personal trainer series, we talked about having a public calendar available to allow clients to schedule their time with you. While this is a great way to more personally connect with clients, it is not the best place to add in reminders for yourself.
Having a personal calendar allows you to organize your client schedule with your personal schedule. Do you have doctor's appointments you need to remember? A special event you have to block out time for? Dinner with a friend you don't want to forget? These can go on your calendar so you can see how much free time you have to work on other tasks.
Blocking out time to dedicate on filming, client meetings, or content creation allows you to manage how much time you spend on different projects and can help you make sure nothing slips through the cracks.
Remember Your Client's Special Events
Another important item to include on your calendar are special events related to your clients. As you get to know them, you can include little reminders for birthdays, anniversaries, milestones in their training, and other important events you may hear from them. It can help you structure your training sessions for big events in their life, such as getting in shape for a wedding or preparing for a competition.
You can also show your clients you care by acknowledging these special events in their life. Wishing them a happy birthday or congratulating them on an anniversary can make a difference in how they view you and your training sessions. It can improve client satisfaction and make them more likely to stay with you long term.
Some people work better when they have a list of to-do's they can see and cross off, think of it as a personal trainer organizer. There's nothing wrong with making a daily schedule or updating your calendar throughout the week. After all, it's your calendar, so feel free to customize it in a way that works best for you!
Take some time at the start of your day and see what major tasks you have to work on or any clients you are training with. Then break down any work or preparation you need to do for these things to help you build your daily schedule. This can help you take things one day at a time and make your busy schedule much more manageable.
#2 Separate Business & Personal Accounts
It can be easy to start your business using personal accounts, such as your email address, social media pages, phone number, and bank accounts. The last thing you want is to mistakenly wind up in an unprofessional situation because you have your clients texting your personal number or your email address was made back when you were a kid.
By creating separate accounts just for your business, you don't have to worry about being bombarded with work anytime you pick up your phone. It can also help keep things like taxes and bills from getting mixed in with your personal finances.
Pro-Tip: Getting insurance for your business helps to ensure your business operations, equipment, and services can receive coverage. Many home and renters insurance policies do not cover things related to a paid business—and if they do, the premiums can be expensive or a claim can seriously increase your rates. Start protecting your business with personal trainer insurance from Insurance Canopy for just $12.50/month today!
#3 Invest In Business & Training Software
Keeping up with several client schedules, documenting business expenses, and having multiple training sessions in different phases can be tricky. It's okay to not know how to do it all or feel overwhelmed. Running an online personal training business is not easy! That's why there's different types of software out there to help you do it all, even the hard stuff (like taxes and project management).
The following type of software can help you when it comes to running and managing your day-to-day business operations.
#4 Store Files With Cloud-based Systems
When you are filming videos, storing customer information, and writing hundreds of training plans, space on your computer may become an issue. It's also easy to misplace files or important documents you may need to reference later. Tools like Google Drive and Dropbox can help you manage your storage and organization.
Google Drive makes it easy to store client and business information, create folders for organization, use a variety of different document types, and access information across multiple devices. You can make spreadsheets of video links or organize client data, use docs to write your fitness programs or dietary plans, and forms to screen new clients or get feedback.
Dropbox is a great way to keep all of your video and photo files stored in one place. You can create private or public folders, making it easy to house business media files or share custom folders with clients. What's great is you can manage both Google Drive and Dropbox from apps on your phone and computer, so you can access your information and work from anywhere at any time. That's the kind of convenience an online personal trainer needs!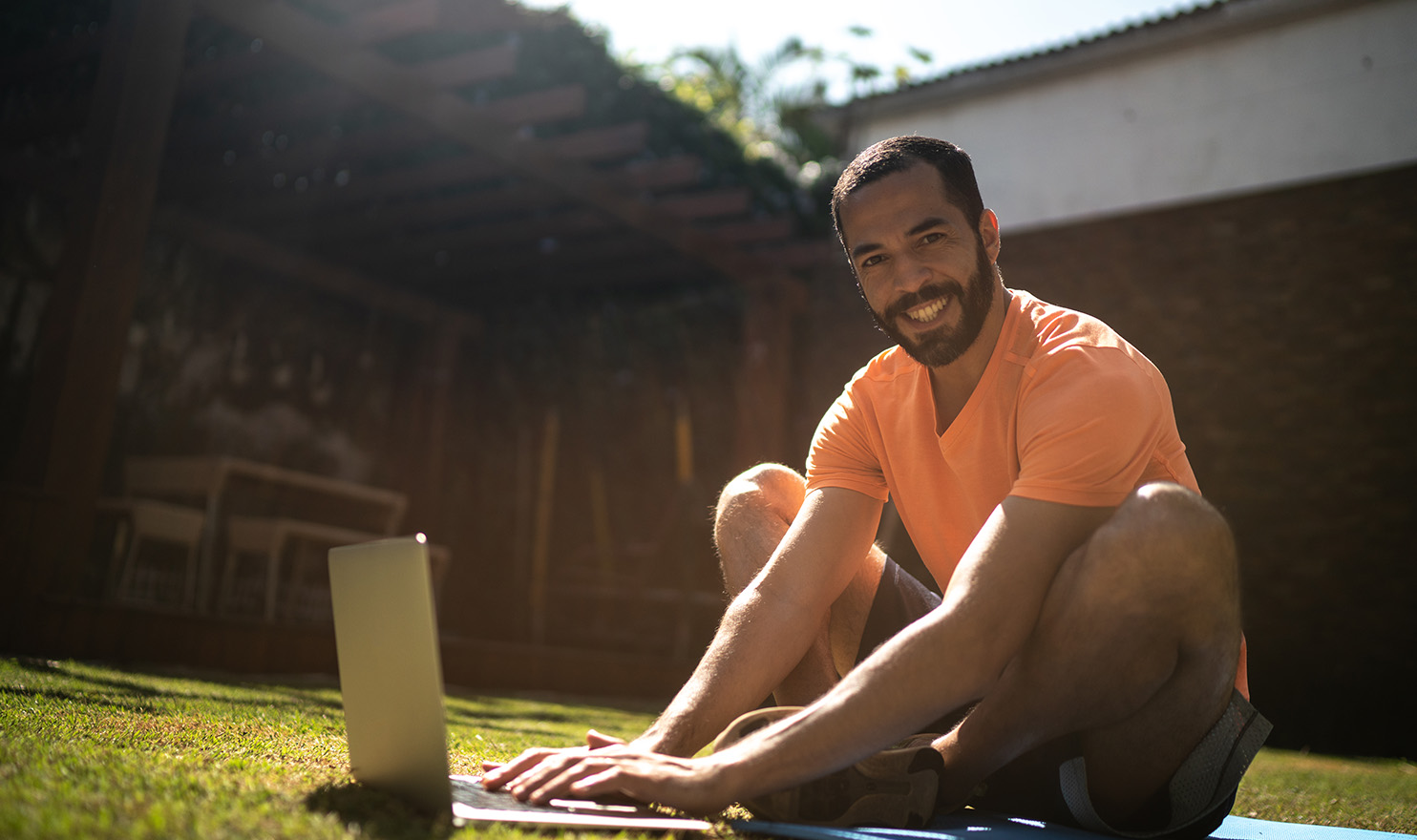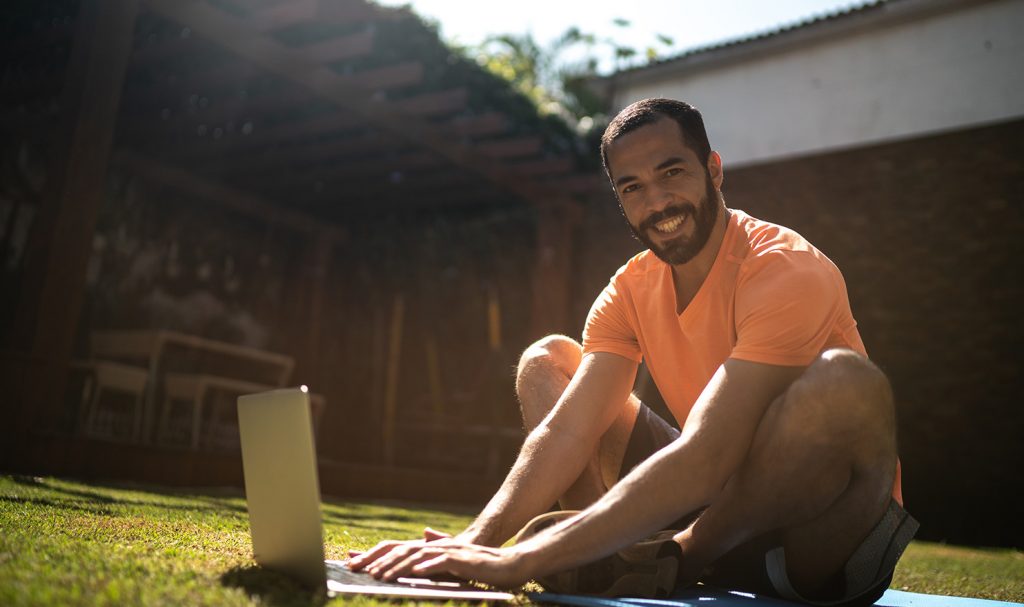 #5 Automate Your Marketing
Aside from personal training and client management, marketing is one area in your business that demands the most time and attention. It takes a lot of effort to curate content, post to your online pages, send reminders or important client info, and gather reviews for your business. There are a few ways you can streamline this process to help free up some more of your time.
It's likely you are not on social media 24/7 and posting content around the clock. That's why tools like Hootsuite, Later, and Planoly make it easy to schedule out a handful of posts ahead of time. Most people make several pieces of content at once, so scheduling it all out helps you space out the type of posts you have and can ensure no post is left behind. You can write your captions, choose the content type, and when you want the post to go live.
Scheduling your posts is also a great way to mix up your weekly content and organize your feed. You can be sure your posts are going up at a time when a lot of your followers are online, even if you are not online at that time to do it yourself. Plus, this can be helpful for times when your schedule is too busy to post or you know you'll be on a vacation.
A great way to get customers to stick with you is by communicating with them. You can do this through a monthly newsletter, sending them reminders for an upcoming training time, or thanking them for buying your online program. It makes your services more personable, especially if they are not doing live online trainings with you weekly.
Messaging also allows you to check in on your clients and offer boosts of support. This helps your clients feel valued and gives them the opportunity to ask questions or make changes to their training. Text services like Textedly or Off Day Trainer, and email services like HubSpot and Constant Contact make it easy for you to set up automatic messages to your clients.
Client testimonials and reviews are a great way to show off the success of your business and gain new clients. It can get tedious always remembering to ask your clients to leave a review, so automate a reminder instead! Using the email and text message automations, you can ask current and past clients to share their experience working with you. Now you can easily gather these responses on Google Reviews and add them to your website or share them on social media.