So, you're thinking about becoming a DJ. You love music, but more than anything you love sharing that music with people and providing the perfect soundtrack for their happiest memories. 
Being a DJ can be an incredibly rewarding and exciting career. There's a wide variety of places you can DJ at, from weddings to clubs to livestreams, and you get to be the reason people are dancing and enjoying themselves wherever you go.
Naturally, if this career path interests you, you're probably wondering what the average DJ salary is and what you should expect to make when starting out. As with almost any career, there's a wide range of earnings in the DJ community. The highest-paid DJ in the world right now is Calvin Harris, who makes approximately $300,000,000 per year.  
Of course, this isn't the case for the vast majority of DJs out there—even the successful ones. So what determines how much money you can make in this industry?
Today, we're going to answer that question and many more, including what factors could influence how much money you make, how DJs are paid differently depending on the gig, and ways you can supplement your income to make your DJing dreams come true. 
Let's break it down!
Certain areas offer more job opportunities than others when it comes to DJing, which could greatly influence the amount of money you're able to make each year. If there aren't many people or venues looking to hire a DJ in your area, you'll likely have to travel for gigs, which can get expensive.
The places that tend to have the most DJ gigs are all major cities with lively music and club scenes, including Las Vegas, Chicago, New York, Miami, and Los Angeles. Living in or around these areas can mean there's a higher demand for DJs, but keep in mind there will be more competition for gigs because these cities attract big names in the industry.
Instead of moving to one of the top cities for DJing, consider breaking into smaller markets in other major cities across the country. You can also take working vacations to bigger cities instead of committing to move there. 
However, with the popularity of streaming platforms like Twitch, you don't even need to leave your bedroom in order to DJ. You'll need streaming equipment to make this happen, and you should be familiar with Twitch's guidelines on what music you're allowed to play in your streamed set. For DJs just getting started, though, streaming can be a great way to build an audience that might help you land future in-person gigs.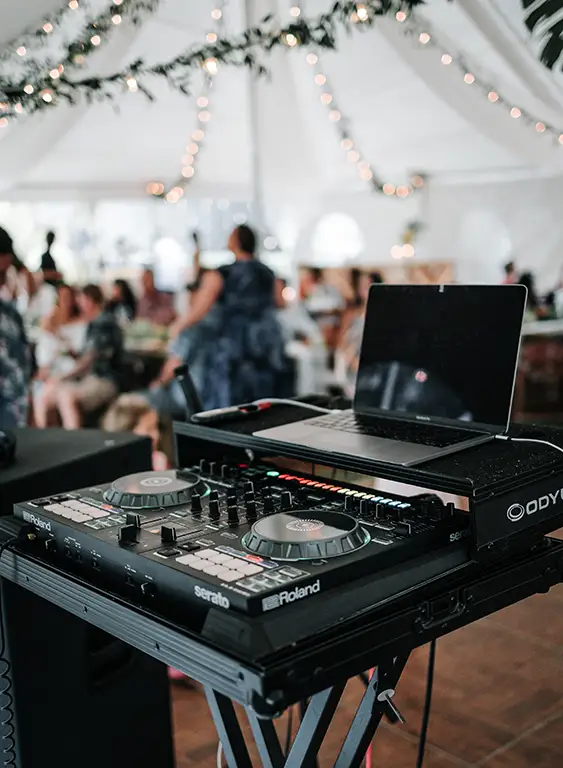 In many cases, the kind of DJ you are influences the amount of money you'll make in your career. While there are many different kinds of DJs, let's take a look at some of the most popular types and what they typically make.
Anyone who travels with their own equipment to different locations and events is considered a mobile DJ. These events could include anything from birthday parties to weddings to high school dances. On average, mobile DJs make about $39,000 per year, with DJs in some states earning more than others.
If becoming a mobile DJ seems like the best route for you, consider DJing weddings. The typical wedding DJ salary ranges between $500 and $1,400 per gig, so it's one of the more lucrative options for mobile DJs. Bear in mind that wedding DJs are often responsible for more than just playing music during the reception—you may also be expected to take on emcee duties, introducing the newlyweds, announcing toasts, etc.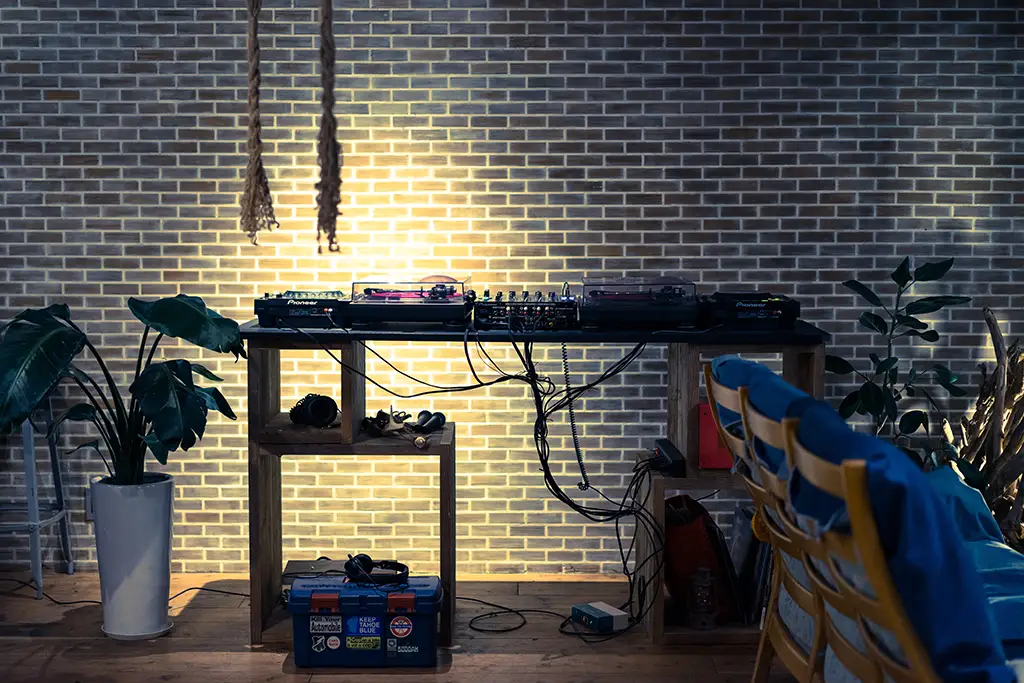 Tips for Making More Money as a DJ
For many DJs, making a living solely from the gigs they book isn't sustainable—especially when they are just getting started. 
As a result, many DJs also have a day job as their primary source of income. It can be a real challenge to juggle the responsibilities of a nine-to-five while trying to grow your DJ career, especially when you may spend anywhere from 10–30 hours per week finding new music, putting together your setlist and playing gigs. 
That's why some of the best day jobs for DJs are often part-time with either a flexible schedule or set hours that don't include overtime. What's most important is that your day job doesn't leave you creatively drained—you'll need a great deal of energy left over for your DJ pursuits.
Another way to supplement your income is to create and sell merchandise. Items like stickers, patches, and T-shirts are all relatively easy to make and sell at gigs you play. This is a great way to get your logo out in front of more people in addition to making money from each sale.
In order to protect the profits you make from DJing, you'll also need to purchase liability insurance. Many venues will require you to show proof of insurance before they book you for any gigs, but even if they don't, there are many risks associated with DJing that could result in a huge financial loss. 
For example, if you're traveling to a venue with your own equipment, there's a chance it could be damaged or stolen in transit. You could also unintentionally damage the venue while setting up your equipment, and they may ask you to pay for repairs. Incidents like these could be financially catastrophic and seriously hurt your DJing career.
Luckily, Insurance Canopy offers both annual DJ liability insurance starting at just $16 per month as well as event DJ liability insurance starting at $59 for one to three days of coverage. Depending on how frequently you book gigs, there's a policy that suits your unique needs and can cover the cost of claims so you don't have to pay out of pocket.
While it can be challenging to make a comfortable living from the money you make DJing, at least while starting out, don't let that stop you from chasing your dreams. If you have a passion for music and making people feel good, getting your DJ business started will be a rewarding endeavor no matter how much money you make from it. 
We wish you the best of luck as you embark on your DJ career!