Marketing can be a bit tough, especially if you don't know the ropes. Knowing how to market yourself as a DJ is just as important as having the perfect setlist for each event you've booked. In today's competitive music industry, it's more important than ever for DJs to have strong marketing skills to set themselves apart from the crowd.
To help you get started, we've gathered some DJ marketing ideas in this post, plus basic promotional best practices to consider as you build out your marketing strategy. Let's dive in!
The key factors that are involved in each marketing plan are called the 4 Ps of marketing. As you read through each description of the 4 Ps, keep in mind that you can relate each of these to your DJ business to create a successful DJ marketing plan.
This is defined as the product or service you are providing—in your case, DJ services. Your expertise is providing fun, fitting music for parties, weddings, events, and more. When marketing your business, make sure it is clear that your audience knows what you are providing—especially if you offer something your competitors do not! For example, if you're a wedding DJ who will also emcee the reception, be sure to emphasize this as it isn't something all DJs can or will do.
The second P of marketing refers to 'place.' Think about where you want to get jobs—maybe you want to book high-energy gigs at clubs downtown, or perhaps you want more mellow events like weddings or corporate parties. Think about where you want to work and tailor your marketing plan accordingly. Work with the venues you like to list you as a preferred vendor so you book more gigs there.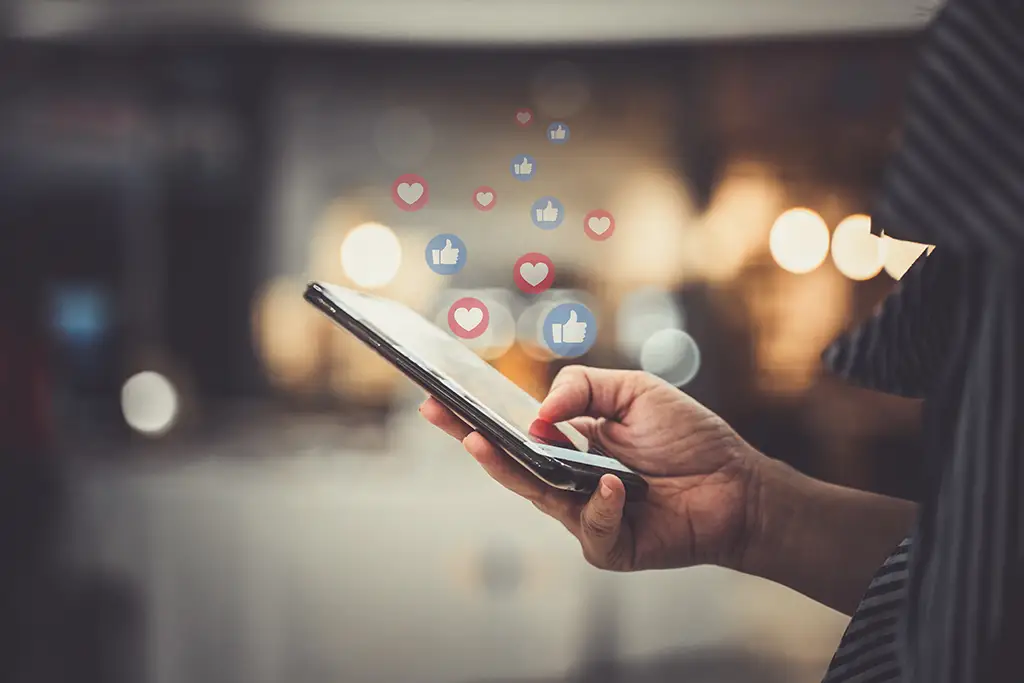 When establishing your business, it's essential to set your price points. This includes how much you will charge for your services. Will you charge by the hour? Or by each event? Whatever prices you choose, make sure you keep all business expenses in mind so you can make a profit. 
Remember how important it is to list pricing on your website—people like to get a general sense of things before making a call or booking you for a DJ gig. Make your pricing as clear as possible so customers can build their own quote, as this can increase the number of gigs or events you book.
Perhaps the most important aspect of marketing, promotion includes several items like how you want to advertise your business and which platforms you will use. Has word-of-mouth marketing been successful for you in the past? Maybe social media has brought in the most results. 
When thinking about how you want to promote your business, consider how much money you can afford to spend, who your target audience is, and what types of goals you are trying to reach. There is no one right answer for marketing your services and skills, but being flexible and adapting often will help you find your personal recipe for success.
Keep these 4 Ps in mind as we walk through some marketing tips and strategies to get more business as a professional DJ.
Tip #1: Establish an Online Presence
Having an online presence means having your own DJ website and having a presence on multiple social media platforms like Instagram, Facebook, TikTok, and X (formerly Twitter). You can use these platforms to promote the events that you'll be playing at, share your music, interact with others, meet new people, and stay relevant as a professional DJ.
Remember that social media is meant to be social, so don't be afraid to interact with your followers by responding to their comments and direct messages. Social media is a great place to find new DJs to follow and interact with as well. You'll be able to get more followers as you connect and engage with others, and your posts will show up as more relevant. Make sure that you get quality videos and photos of you at your events so you can post them on your social media platforms.
If you aren't sure where to start when it comes to building a website, you can hire a web designer to build one for you or use platforms such as Wix and Squarespace that offer different templates catered to your needs.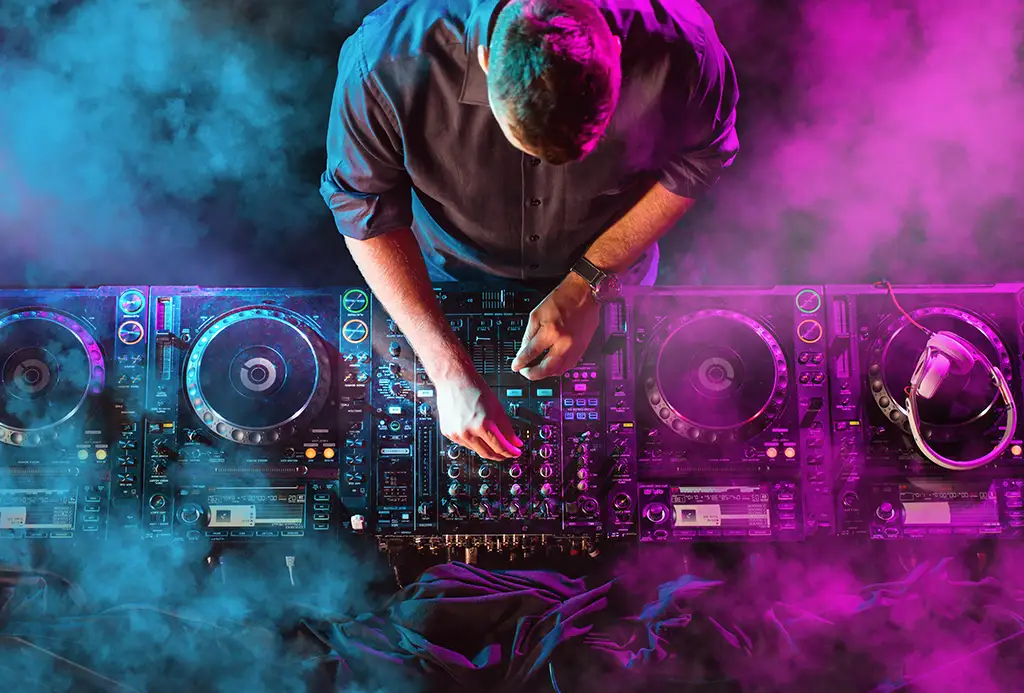 Tip #2: Regularly Record Mixes
Though this may seem like an obvious tip, it is essential. As you consistently record new mixes, you'll have more to share on your social media accounts to display your work and talent. Upload your mixes online so you can have them all organized together.
Having these mixes will help you practice and become a better DJ, and you will have countless mixes to choose from when you are DJing events and parties. Having an extensive music library can help you set yourself apart from the competition. 
However, make sure that you are familiar with music copyright laws relating to DJs so you don't get yourself into any trouble. Buying tracks from iTunes or Amazon doesn't mean you have the rights to play them for anyone else besides yourself—for that, you'll need a public performance license. 
Having recognizable branding helps your customers remember your business and makes you stand out from the competition. Creating a brand is defining a certain look and feel for your business. This can include what style you want to convey, certain colors and fonts that you want associated with your business, and your logo.
You can pay a designer to create a logo for you and help you come up with branding that represents your DJ persona, or you can do some of this work yourself using tools like Canva and Adobe.
When creating a brand, think about the vibe that you want to display on your social media platforms. There are several different styles that you can choose to represent your persona, such as eccentric, funky, professional, rave vibes, and more. Once you establish your brand, keep it consistent—use your logo across all social media platforms as well as your website.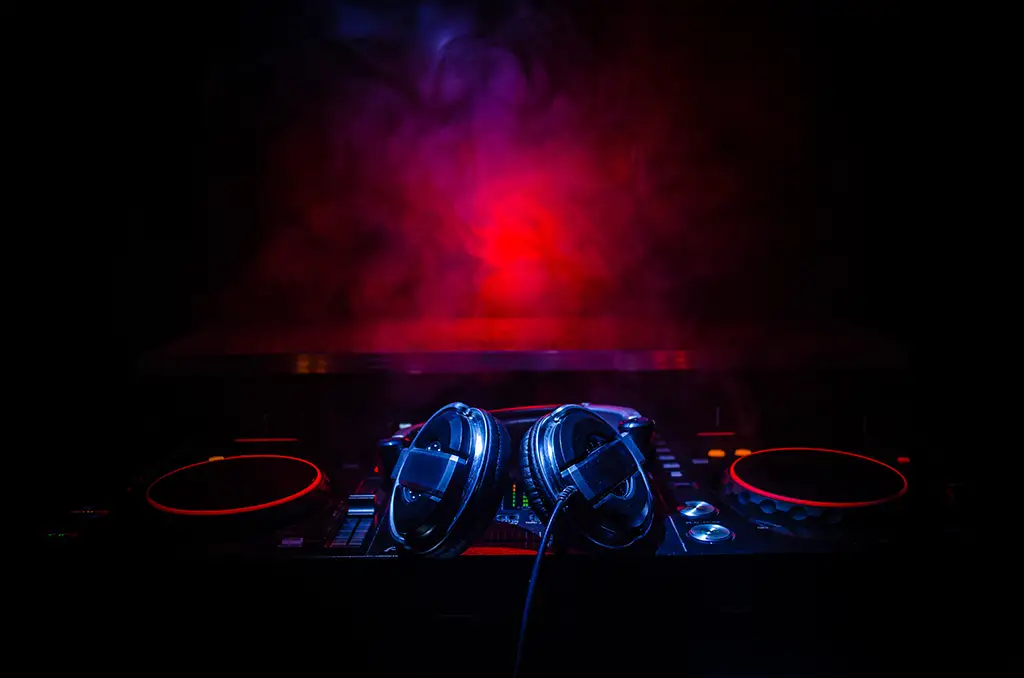 Tip #4: Focus on Networking
Reach out to other DJs who have experience so you can learn from each other. One way to get the attention of other DJs and promoters is to simply tag them in your social media posts. You can also be more direct and send them a message with a link to your music.
Collaborating on music or performances with other DJs is another great way to build your network. By working with a different DJ, you can both reap the rewards of being introduced to each other's audiences. 
You can also network by going to clubs and venues to do some research for your own work and to meet new people. Take photos and videos at the events you attend and tag all those involved so they can see your post and link it to your profile.
Having DJ business cards will help you market yourself wherever you go, whether you're networking with a promoter at a venue or casually chatting with a neighbor who mentions they need a DJ for their upcoming wedding. They should include your DJ name, branding (logo and colors), contact information, and social media handles. Always have business cards on hand to give out when the opportunity arises.
Did you know that the average artist makes 16 times more in gross merchandise sales at each show they play than they do from a year's worth of royalties from streaming? Beyond being a great way to supplement your income as a DJ, selling merch can be an excellent way to promote your business.
Many fans like to buy merch from their favorite artists in order to support them. You can sell items like T-shirts and hoodies, but when you're just getting started it's easiest to begin with smaller, less expensive items such as stickers and patches. 
Stickers in particular are relatively inexpensive to produce and available to custom order online, so if you can afford it consider giving them out for free at gigs or as a bonus if someone purchases a T-shirt. Think of how many people put stickers on their laptops, water bottles, and car bumpers—one sticker could get your logo out in front of countless people for a relatively low cost!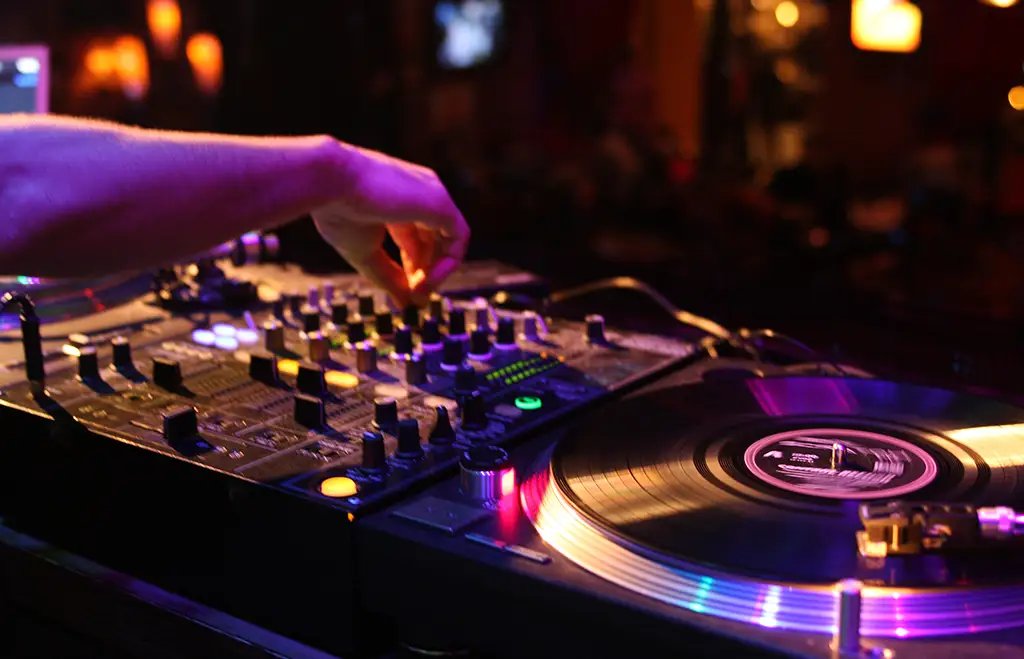 Bonus Tip: Protect Your Business With DJ Insurance
We hope these marketing tips for DJs will inspire you with how you can improve your marketing efforts. Be sure to understand the basics of marketing so you can put together an effective marketing plan. Consistently work on having an online presence, record mixes regularly, network with others in the industry, and create consistent branding. Have fun with your marketing! Do what works best for you and what gets you the most results.
Don't forget that having a successful DJ business includes having insurance! Your line of work comes with a unique set of risks that can be extremely expensive to pay for out of pocket, such as your gear being stolen on the way to a gig or an audience member tripping over your speaker and injuring themselves during your set, then deciding to sue you for medical costs.
With Insurance Canopy, you can choose between an annual DJ insurance starting from $16 per month or a one to three-day event policy from $59. Protect your finances and focus on promoting your DJ business by purchasing insurance today in ten minutes or less!