Are you ready to hit the high notes and rock the world of music teaching? First, get tuned into your insurance needs! For aspiring and seasoned private music teachers alike, insurance may not be the first thing that comes to mind. However, it is essential to have insurance coverage if you teach music privately. 
In this guide, we'll uncover just why music teacher insurance is integral to the long-standing success of your business—and why Insurance Canopy has the no-nonsense coverage you're looking for.
What's the Importance of Private Music Teacher Insurance?
We know it sounds like the same old song, but protecting your business is the key ingredient in taking your passion for teaching to the next level. Private music teacher insurance is a comprehensive coverage that allows for real breathing room. With the number of unique risks involved in the music teaching space, it's a relief to know you're covered in events such as accidental injury, property damage, negligence claims, or defamation claims. 
What are the Types of Private Music Teacher Insurance Coverage?
Coverage for music tutors ensures a comprehensive scope of financial protection! Read on to learn more.
General Liability Coverage
General Liability Coverage is a form of protection that covers potential lawsuits/claims related to third-party bodily injuries or property damage for incidents while at your rehearsal studio, classroom, or at a student's home while giving lessons.

So, accidentally damage a pricey piece of furniture at a student's home? Covered. Experience a break-in at your rented studio? Covered. A student trips over an amp cord at your home and is injured? Covered there, too. Private music teacher liability insurance will kick in to help cover any medical expenses or replace damaged items in the spaces you plan to teach.

Professional Liability Coverage
Sometimes, despite your best efforts, a student may fall short of their goals while under your tutelage. This can lead to possible claims of negligence, which can put your professional reputation on the line. Claims of professional negligence, giving poor advice, or failing to deliver your services as promised can all lead to costly legal fees.

That's where Professional Liability Coverage comes in. Liability insurance can help you cover the costs and help you preserve your business' professional image.
Errors & Omissions Coverage
Similar to professional liability coverage, Errors & Omissions Coverage offers additional protections against mistakes, inadequate instruction, and defamation.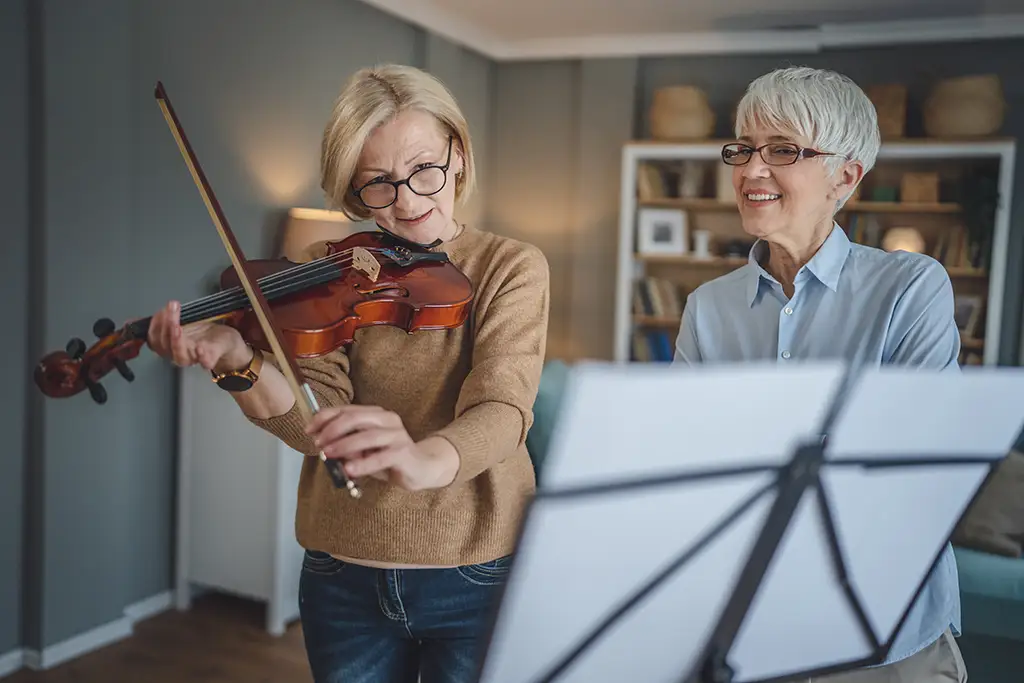 Providing online lessons? Zooming with clients? Booking your classes digitally? Exchanging emails with students?

As a music instructor, your clients trust you with sensitive personal information; it's your business' responsibility to keep it secure. Music teaching cyber liability coverage should evoke an instant sigh of relief—in the case of any data breaches, cyber-attacks, or third-party violations of privacy, this policy can kick in to help.
Tools and Equipment Coverage
Imagine this: you're teaching a piano lesson, and suddenly, disaster strikes—a rogue tambourine rolls off the shelf, knocking over your prized violin. Cue the sad trombone! 
While there's nothing like playing and teaching using the best quality instruments, frequent use during instruction can put them in harm's way. Consistent travel, like to a student's home, studio, or recital venue, only adds to this risk. Inland Marine (Tools & Equipment) Coverage ensures that if equipment is stolen, lost, damaged, or vandalized on the job, you'll receive what's necessary to cover repairs and replacements.
3 Reasons Why Private Music Teacher Insurance is a Must-Have
Whether you teach an instrument, give vocal lessons, or break down music theory, private music teacher insurance can help your business thrive.
1. Protection Against Financial Loss
With the right insurance coverage, you'll be protected against the unexpected bumps and bruises of the music-teaching world. When your business is your livelihood, it's important to have a backup plan for when things go awry; having a policy in your back pocket can keep the music playing and keep your bank account safe from hitting a sour note!
2. Coverage for Legal Expenses
Legal disputes can hit like a dissonant chord. From copyright claims to tuition disputes, music teacher insurance can help cover legal expenses and keep your business grooving. So, whether you're facing a legal riff or just want to rock on worry-free, make sure your insurance is tuned up and ready to protect you.

3. Peace of Mind for Both Parties
No one can predict when accidents will happen, and having private music teacher insurance can provide you with peace of mind. With this insurance, you can focus on your teaching career, knowing that you are protected, and your assets are safeguarded.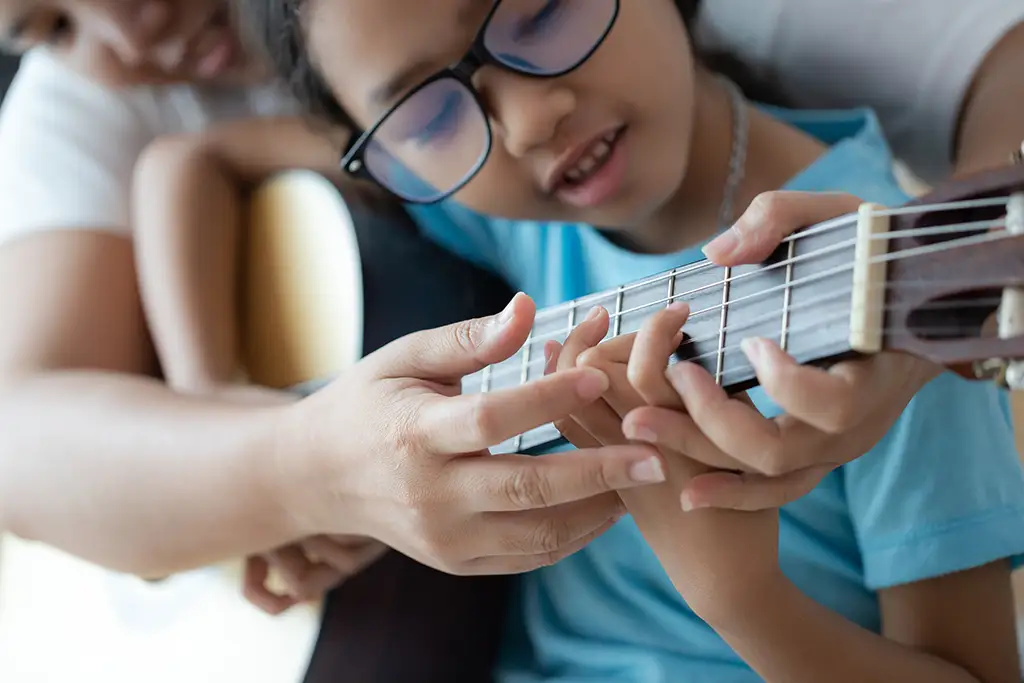 How to Choose the Right Private Music Teacher Insurance Policy
Curious about which policy is right for you? Let's take a look at how to find your most "sound" fit.
Assess Individual Needs and Risks
The truth is, your household insurance probably isn't enough protection to cover your equipment in the event of damage, loss, or theft. Household contents insurance often carries a limited value of equipment you can add without incurring additional costs. Equipment that travels (i.e. any instruments you may take to a pupil's home) also can drive up premiums. And, in the event something is damaged in someone else's home, you won't be covered. If you're serious about your craft,  insurance for teaching music at home is ideal.
Compare Different Insurance Providers
You don't have a cookie-cutter business. So why settle for a cookie-cutter policy? When comparing different insurance providers, consider:

Your budget

Your needs

The reputability of the provider 
No one wants to pay for what they don't need. Finding nuanced private music teacher liability insurance that is made to fit your budget and expectations can help you feel good about your choice, especially when you're only paying for what you need.

Read and Understand Policy Terms and Conditions
Just as you wouldn't perform a piece without understanding the composition, you shouldn't dive into an insurance policy without reading the terms and conditions. They help you understand what is covered, what is not, and any exclusions or limitations that apply. This can prevent misunderstandings and potential financial losses in the event of a claim. The terms also outline your responsibilities as a policyholder, such as payment terms and claim reporting procedures. By fully understanding the coverage details of private music teacher insurance, you can make an informed decision and select the best coverage that suits your professional needs.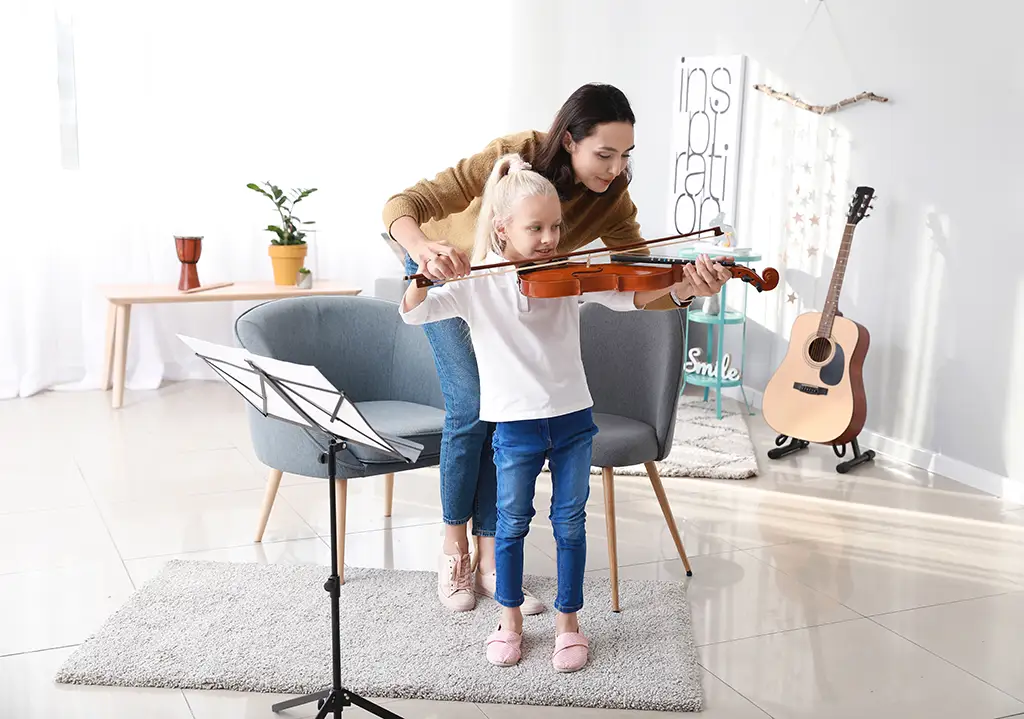 Commonly Asked Questions About Private Music Teacher Insurance
Is Music Teacher Insurance a Good Investment?
Teaching music is a rewarding profession, but it comes with risks. Accidents, injuries, property damage, and lawsuits can be financially devastating. Maintaining an active insurance policy will keep you safe and sound as you expand your clientele, covering equipment, venue damage, and more. Music teacher insurance can also help your business, keeping you competitive in the industry.
Why Should I Choose Insurance Canopy for My Business?
Let's be real—insurance talk can get complicated. The last thing you want to do is cross-compare insurance policies all day, sifting through one-size-fits-all packages that make you pay for things you don't need. At Insurance Canopy, our philosophy is simple: we're here to deliver the most reliable, affordable, and tailor-made policies possible for your small business. Learn more about us here.

Can I Immediately Get Music Teacher Insurance?
Absolutely! Tell us what you're looking for in our easy-to-navigate quiz and get insured in less than 5 minutes. Get instant proof of insurance and whistle a happy tune… you're making sweet moves towards success!
Keep Your Business Safe with Music Teacher Insurance Today
At Insurance Canopy, your business is safe with us. Investing in affordable music teacher insurance means less fretting about the future, so you can focus on your students in the present. And, because it's just that easy to insure all your equipment, no need to worry about your favorite instruments, either! Don't wait until it's too late—secure music teacher liability insurance now to ensure peace of mind for a successful and secure career in music education.