One of the most asked questions with online trainers is, "How do I get online fitness clients?"
Instead of clients coming into the gym looking for a trainer, you now have to seek out potential clients and convince them to train online with you. With ads, algorithms, sponsorships, and more, it can feel like quite a daunting task.
The good news is, you don't have to be an influencer to successfully find new clients online.
How to Get Online Personal Training Clients
In part two of our online personal trainer series, we covered how to find your ideal client. This is a huge benefit for you because you can get to know the typical online habits of these clients. If you have a good understanding of their age, their work, and their hobbies, then you know where you should target your marketing.
Whether it's boosting a post on social media or getting involved with Facebook groups, there's a variety of strategies you can use to reach your ideal clients. Don't be afraid to try new techniques and see what works best for you.
Here are 7 unique tips for how to get personal training clients online.
An easy way to get started is to establish your business online and begin marketing your business efforts locally. Oftentimes when someone searches for something online, the results that show can be tailored by location.
Online location tools, such as a Google Business Profile, Verizon Small Business, Foursquare, and Hotfrog, can help you appear in local searches. This can lead potential clients to your website where they can learn more about what you do and hopefully start training with you.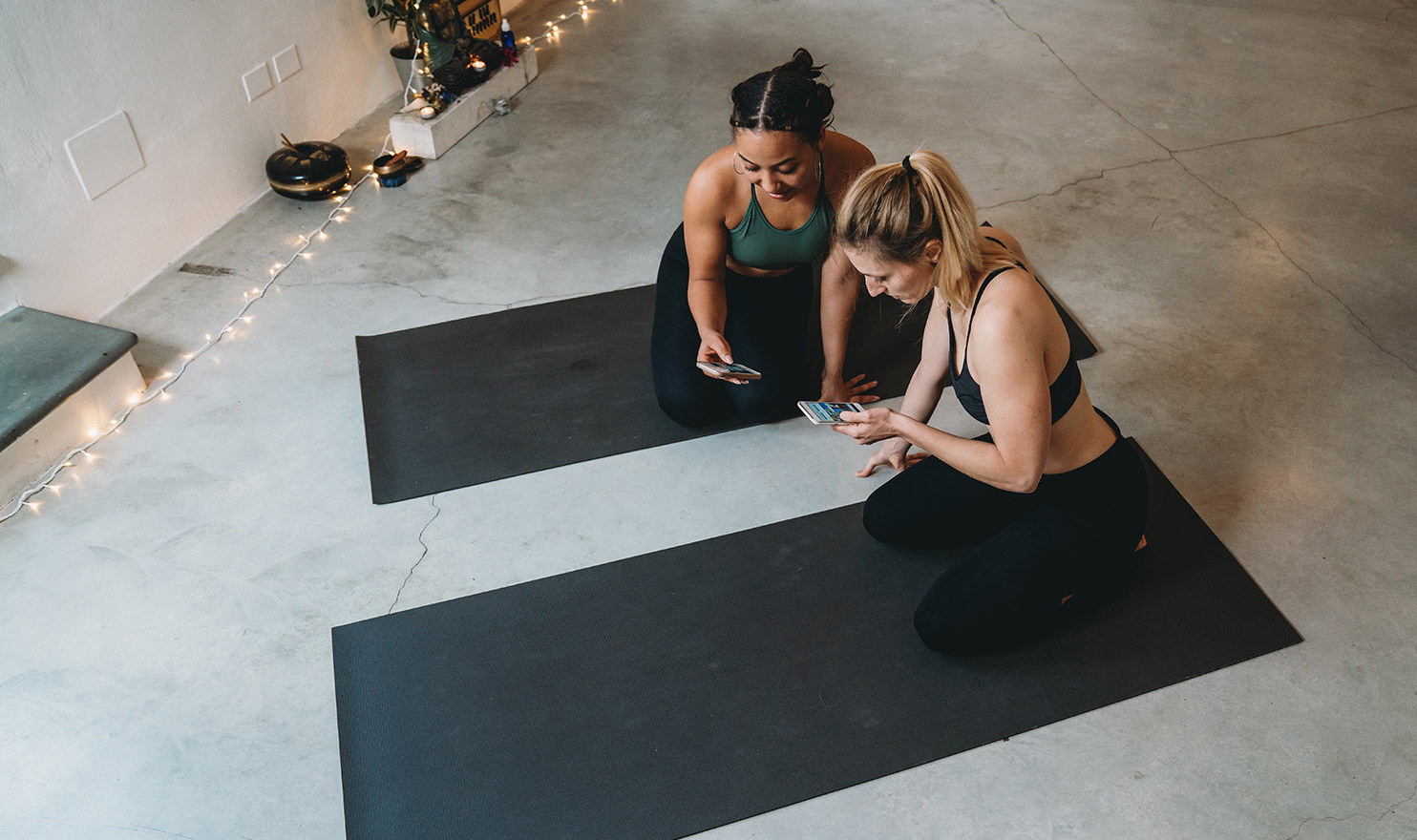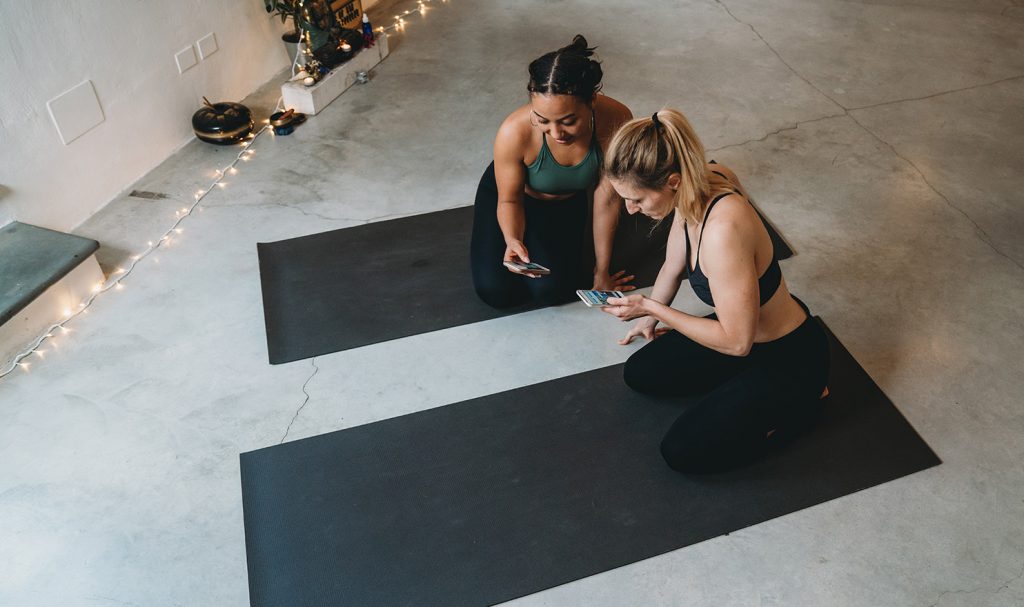 If you conduct live virtual training sessions, meaning you work in real-time over Zoom, then have an open calendar system where you can list availability for new clients to sign up for free introductory consultants, schedule training times, and book check-in's.
Some people want online training for the convenience of minimal communication, flexibility, and the option to find someone who fits into their schedule. Online scheduling allows potential clients to feel more in control of their time and are more likely to stick to their scheduled time. You can utilize scheduling assistants like Calendly, OnSched, and SimplyBook to get started.
Before You Begin—Make sure you have the right personal training insurance coverage! Not all insurance plans cover online and virtual trainers. With Insurance Canopy, you can protect your online business from most liability claims for as low as $12.50 a month. Apply online today!
How many times have you looked at the reviews on a product or service before making a purchase? You're more likely to trust the word of a friend or another user before trying something new. Having authentic reviews can help persuade potential customers to start training with you.
If you've set up a Google Business account, you can encourage current or past customers to leave you a Google review. You can also ask for reviews to be left on a Facebook business page. Another great way to boast reviews is by using them on ads or turning them into content you post on social media.
Asking for reviews is not a one-time task either. Once you begin training new clients, invite them to leave a review. Make it a habit to follow-up with clients at the end of your time training together and ask them to leave a review to help others find you. And be sure to monitor your reviews! Reply to them and interact with the people taking the time to leave you a review.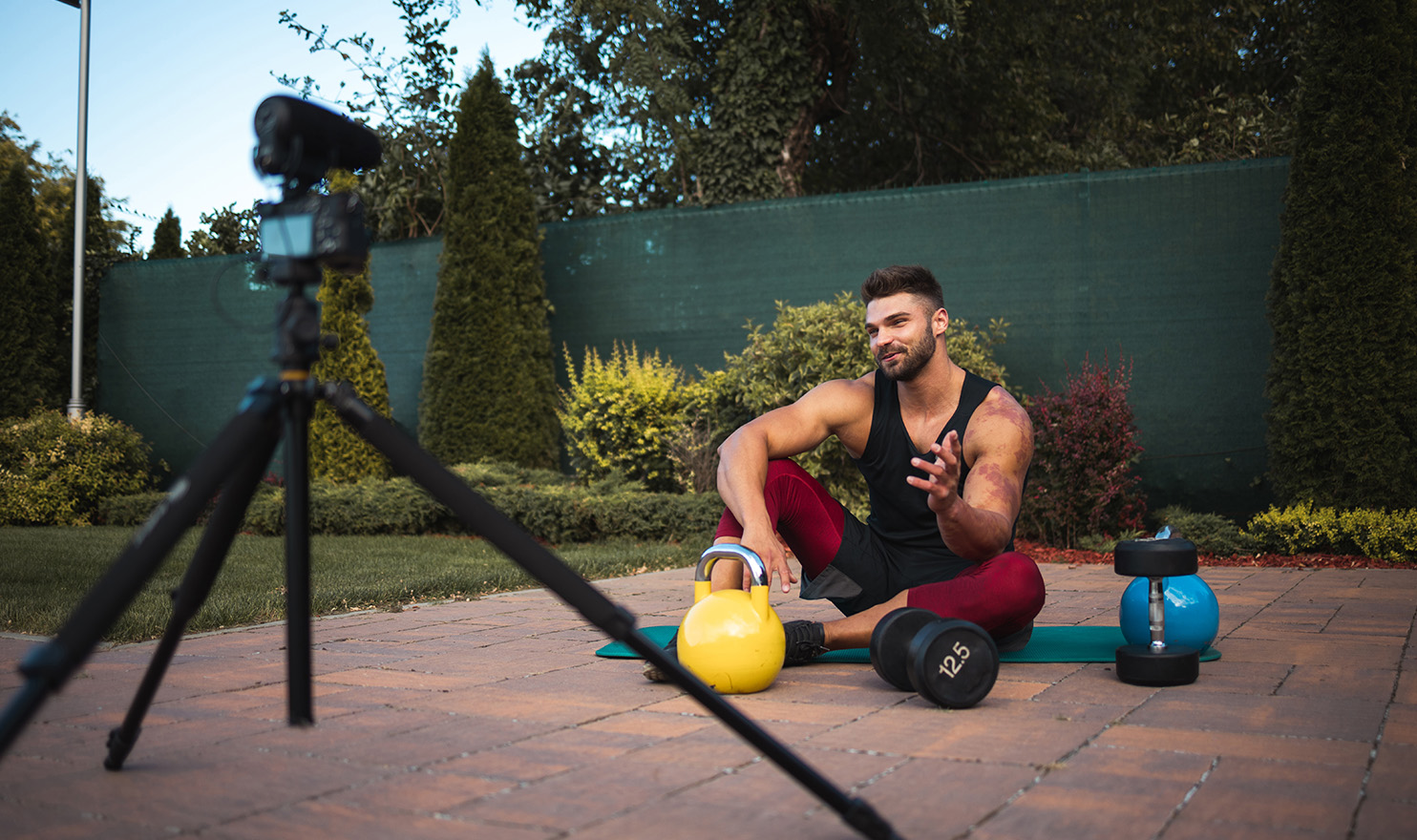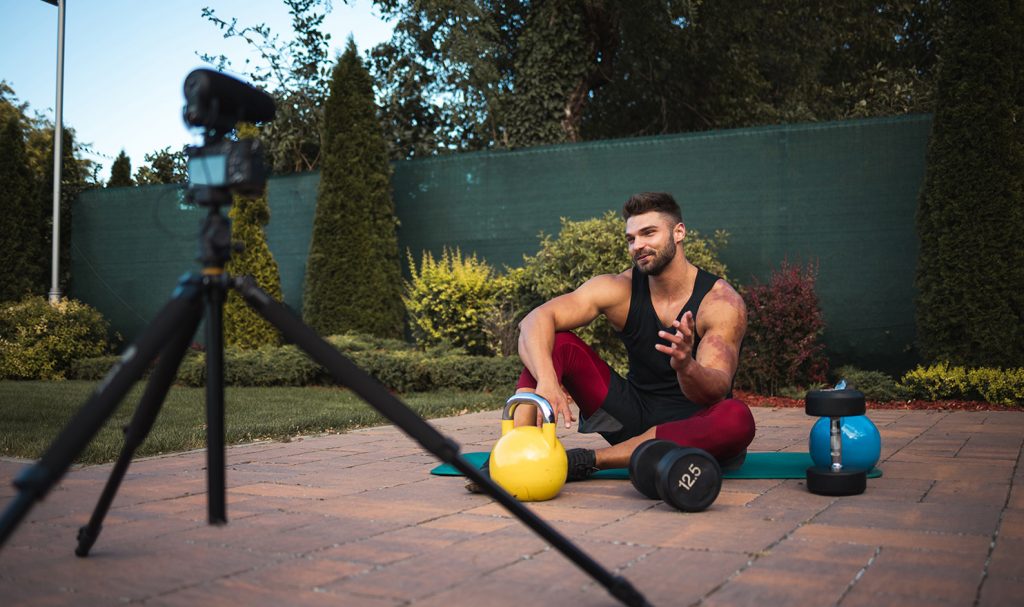 If you've been training for some time already, chances are you've built up a network of friends, other trainers, and colleagues in the fitness industry. They may have clients or know of some who are looking for an online trainer like you. Don't hesitate to reach out and see if there is anyone they can refer to you. Your network can also help you promote yourself on social media by sharing your content. Be sure to thank them and return the favor to maintain a healthy relationship with your network.
If you're just starting out, you can look for online groups and communities with other trainers or fitness professionals that focus on a similar specialty as you. Oftentimes these groups can help you with business questions, client questions, and marketing tips. Start building relationships with those who have similar clients to you and work together to grow your network and client base.
Surprisingly, a great way to find clients is through blogging. If you don't already have a blog on your website, or don't have a website at all, it's valuable to start a blog!
The biggest advantage comes from organic SEO (search engine optimization) and rankings. Most people turn to Google or other search engines to find an answer to a question, more information, or a product or service that can help them achieve something. If you start creating content that addresses common client questions, and include specific search terms in your copy, your website may appear at the top of the search results list. The higher up you appear, the more likely someone is to click on your site.
Blogging can help you achieve this. Using tools like Answer The Public, you can see what types of words, phrases, and questions your ideal client is searching for. Start writing blogs and articles that incorporate these key terms and focus on specific topics. Be sure to add links to buy a training program or schedule a session with you to get readers to convert into clients.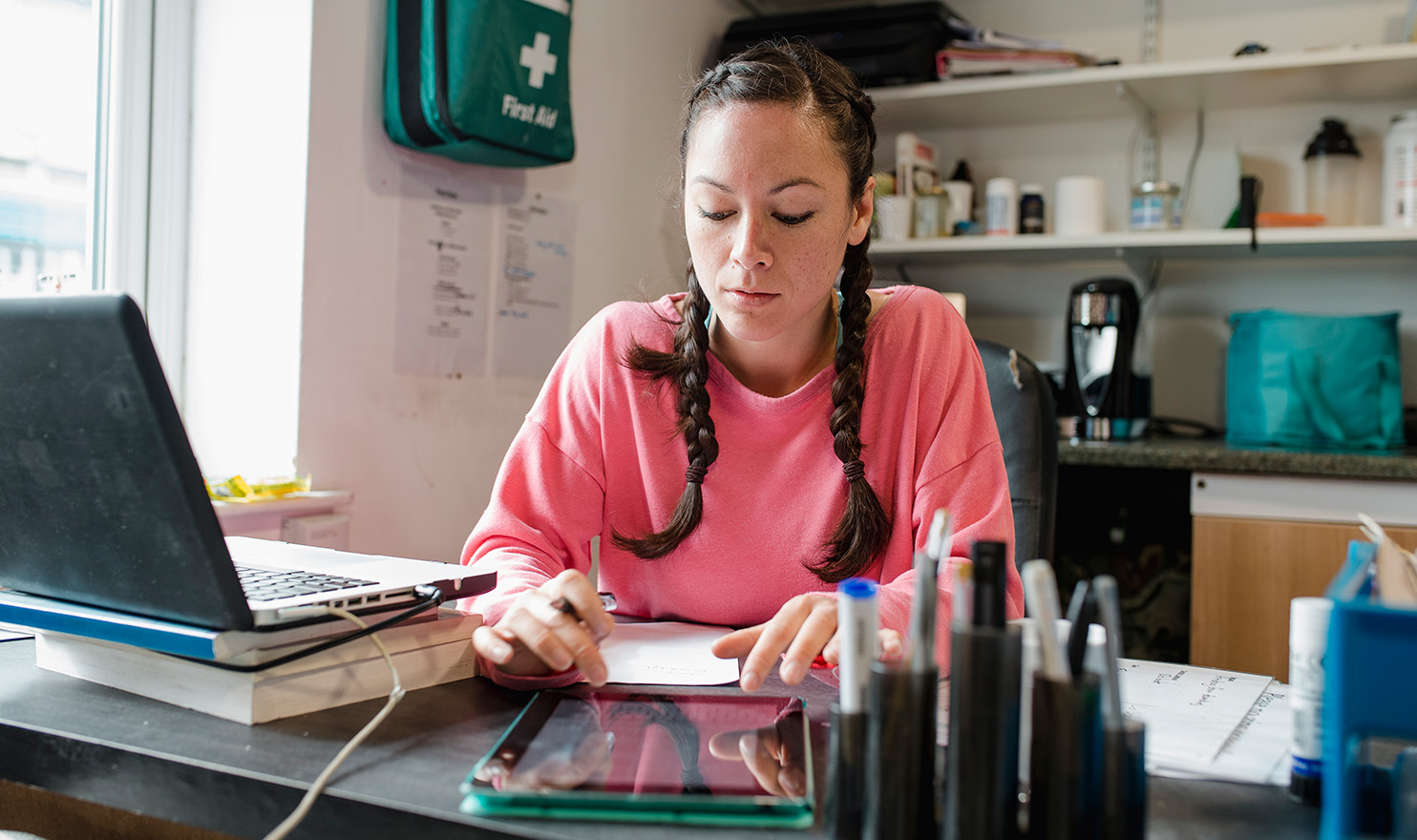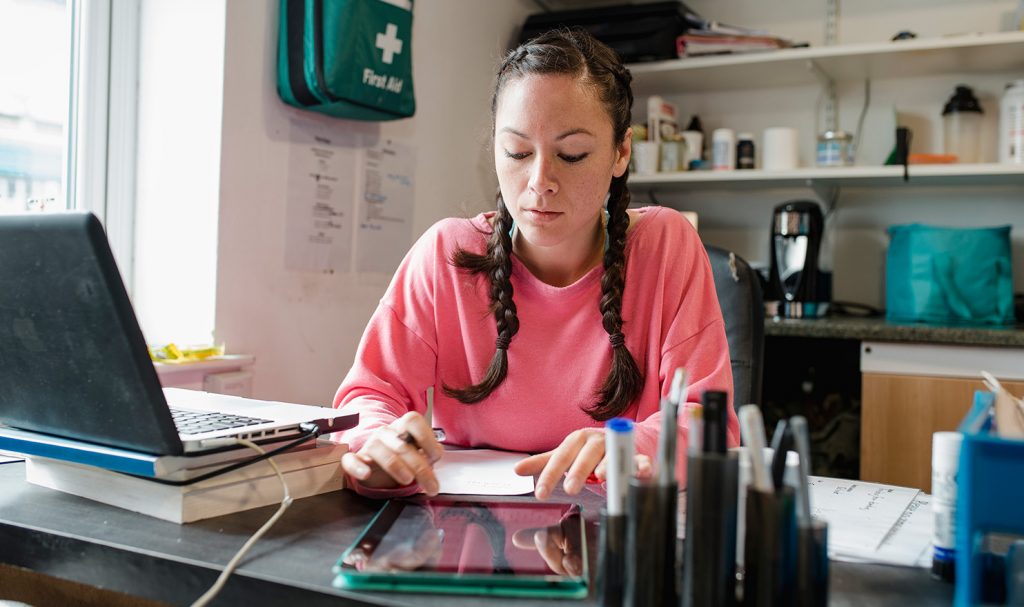 Social media is a huge asset for your business. You run an online service, so one of the best ways to find new customers is online. There are two ways to approach social media marketing: organic and paid efforts. While both work to bring you new clients, there are some differences.
Marketing organically can mean little to no costs for you, but it can take a lot of time to create content and slowly find new clients. These clients tend to be more aligned with your services and are more likely to try training with you. Marketing through paid social involves paying for ads or boosting a post out to more people. You can reach large groups of people quickly, but not all of them are likely to fit your ideal client type. It will also require a budget to run ads.
Organic Social Media Strategies
When it comes to organic social media, consistency is key. Establish a schedule for posting with a content calendar. This is an excellent way to help you stay organized and continually posting on your social media channels. It's also a helpful tool for planning ahead and knowing what kind of content you should expect to make.
Types of organic social media posts consist of tips and tricks, partnerships, behind the scenes videos, q&a's, regular updates, customer reviews or testimonials, research, and a look at your everyday life as a trainer. You can work with other people in the fitness industry by teaming up to create content or exchanging posts. Another great way to pull in new clients is through giveaways.
You know your clients best, so chances are you know the kinds of content they want to see. You also know what types of social media channels they're present on and what times they're most likely to be online. If you can successfully place the right kind of content on certain social media platforms at specific times, there is a higher chance they may see it.
Paid Social Media Strategies
One of the most effective ways to reach new clients can be through paid ads. It takes less effort than organic social media, but this doesn't mean you shouldn't still be posting regularly on your accounts. If someone were to click on one of your ads and scroll through your page, they will want to see content that is relevant to them. If someone doesn't become a client from your ad, there is still a chance they decide to follow your account and become a client later on.
If you have a post you feel is performing well (getting a lot of likes, comments, or shares), you can often "boost" your post. Essentially, this means you are paying to turn that post into an ad that ends up on more user's feeds or timelines. You can also create ads that are pieces of content separate from your organic content on your page. When choosing who to show the ad to or where to place it, think about your ideal client and where they would be most likely to see content like this.
The nice thing about ads is you are in control of the budget, placement, and content of your ads so you have the freedom to get creative and choose how much is spent. You can also reach a large audience in a small amount of time, which is helpful for trainers just starting out. While you may have some people only stick around for a short time, you are able to refine your marketing process and eventually find the long term clients you desire.