Congratulations on starting a cleaning business! Getting here took a lot of hard work, but don't rest yet; the cleaning industry remains a competitive market, and small businesses that don't continue growing tend to be left behind.
This guide will help you grow your cleaning business to a sustainable size and help you succeed with a commercial or residential cleaning business. So, if you've been Googling "how to grow my cleaning business?" here's your answer, along with: 
When is the time right to scale your cleaning business?
While growth is essential, timing is everything. Scaling up too quickly can hamstring your business and leave you vulnerable to financial hardships. Ensure your cleaning business is ready to grow before you start scaling.
Your cleaning business needs to have three things before you consider large-scale growth.
First, your business needs customers — lots of them. A small trickle of walk-ins won't sustain a large-scale enterprise. Don't scale your cleaning business until you have a stable of reliable, regular customers to support you through any rough patches.
Next, your business needs a track record of steady profit over one to two years. Don't expand your cleaning business until you've shown a consistent pattern of exceeding your revenue goals. Growing your cleaning business will come with lots of expenses. Cover the expansion costs by investing the current profit back into the business.
Finally, you need to identify a market for expansion. Don't grow your cleaning business without a target market and a good plan to position yourself in the marketplace. Attempting to grow where no need exists could result in paying all the upfront costs but never reaping any profit afterward.
Once your cleaning business has a large customer base, steady profit, and a target market to expand into, you'll be ready to scale your cleaning business. Follow the steps below to create a solid expansion plan for your cleaning business.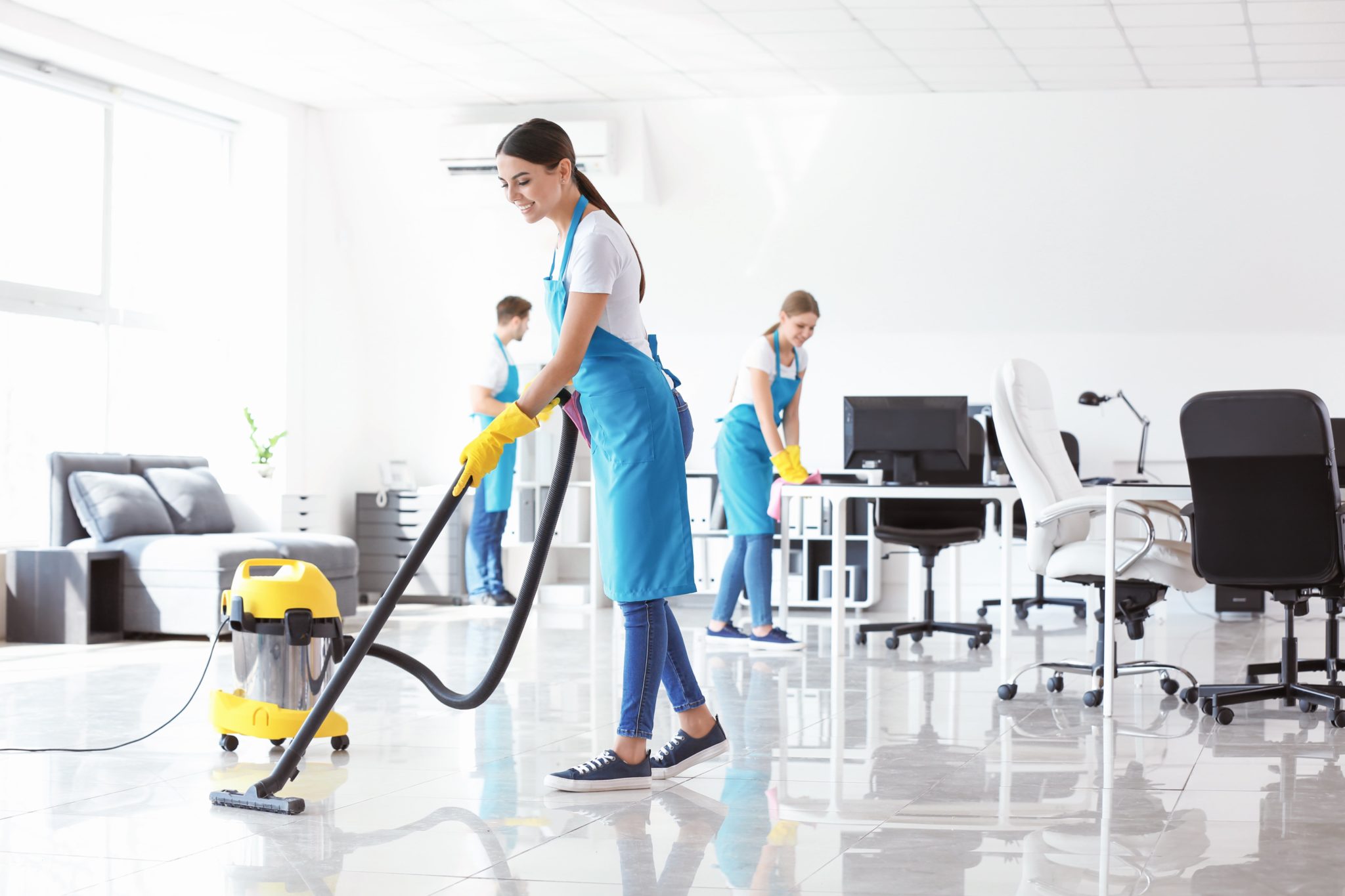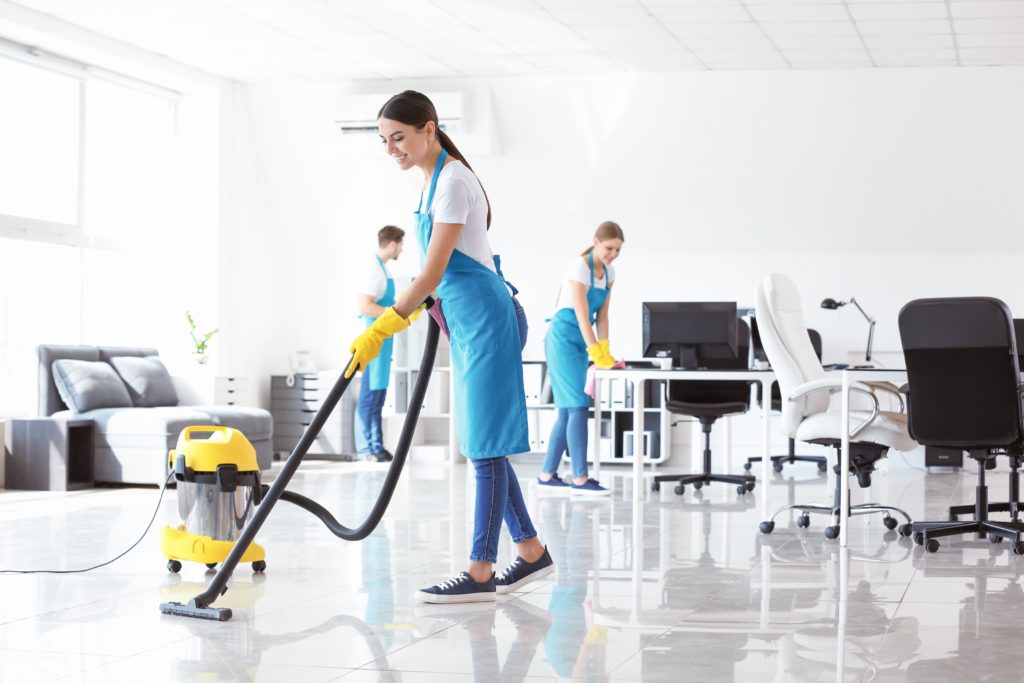 7 Steps to Scaling Your Cleaning Business
The key to successfully growing your cleaning business is to have a method you can stick to and fall back on when times get tough. These seven steps can help you develop the framework for your cleaning business growth plan.
Identify your Growth Goals
How big are you scaling? How fast are you growing? Asking these types of questions can help you define your goals. Include five-year goals and shorter intermediate goals in your plan.
Setting specific, measurable, achievable, results-focused, and time-bound (SMART) goals will help you stay on track toward completing your overall objective.
After you define your goals, you can start to lay them out in order of priority. The prioritization criteria may change as you learn more through the process.
As you identify your goals, make sure your pricing model is still working for you. Will your existing pricing method apply to your new area of business or new type of clientele? Are your prices too low or too high for the new market into which you're expanding? Review resources for how to price your cleaning services to look for new ways to price services, including rates per square foot, hourly rates, or flat rate pricing.
Do Your Research
If you believe you're ready to expand your cleaning business, you've likely already done some research to get to this point. Now you need to do a deep dive researching the specifics that affect your goals.
Before you can position yourself and your business for success, you'll need to understand the market you'll be entering, how your services fit into it, and how you will differentiate yourself from the competition.
Start to Learn & Develop New Skills
Scaling up your cleaning business will require many new business skills, including management as well as traditional and digital marketing. Invest time and resources into learning these new skills to give your business the best chance of success during this critical growth stage.
Management
Learn and develop managerial skills that could come in handy as the leader of a growing business. You may want to weigh in on hiring staff, accounting, and performance and behavior guidelines. Understanding these fields of discipline will help you make better decisions and improve your ability to relay expectations in these fields to your staff.
Cleaning Business Marketing
Marketing for your cleaning business goes beyond traditional advertising. Two powerful ways to grow your brand and your business are marketing online and participating in the community. Brush up on basic marketing skills to ensure potential customers in your new service areas are aware of your brand, services, availability, and contact information.
Online Marketing
Today, businesses are found online. Build your cleaning business' online presence through a website, Google My Business account, and social media accounts to help potential customers find you easily.
Create a website and learn the basics of SEO to rank for internet searches related to cleaning. Mention all the services you provide. For example, you could list janitorial services, housekeeping services, and cleaning services. If you clean commercial properties, mention that you offer commercial cleaning services. People may search for any of those cleaning-related terms.
Build a basic Google My Business account to display reviews, your contact information, and more when people in your area search for your services. Create social media accounts for your business, then run ads on your social media platforms and Google. Online ads can help you raise awareness about your brand and begin interactions with your new community of customers.
Ensure your website and all your ads contain a way to contact you. Email is okay, but phone numbers are better. If online marketing feels overwhelming, consider outsourcing marketing to a qualified third-party agency. This investment can be a smart one, as it will free you up to focus on your business, while still growing your essential online presence.
Community Marketing
Community marketing is a tried and true way to get in front of potential customers. Examples of community marketing include the following:
Networking with friends and family

Networking with real estate agents

Generating positive word of mouth

Sponsoring community events

Handing out cleaning business cards
Direct mailers can also generate interest in the community. (See more tools for promoting and marketing your cleaning business.)
Review Regulations & Requirements
Expanding your service offering to a new location brings the challenge of meeting all local business regulations. You may need to alter your techniques, services, or procedures to match the rules of your new market.
As a new competitor in the market, rival businesses may try to prevent your growth to protect their market share. One simple way for them to do that is to disrupt your business by notifying authorities of any violations.
Don't give potential rivals any easy reasons to shut down you down. Review all the rules and regulations with your new and current staff. Then, develop procedures to ensure your employees follow the rules.
Refine Your Goals If Needed
Keep your cleaning business expansion on track by regularly checking your progress against your goals.
Information discovered during research, developing new skills, and reviewing regulations can all affect your goals. Review your goals often and update them as needed.
Incorporate any new information into the evaluation of your goals. Then, reprioritize them based on the new parameters. As your plans change and you overcome challenges, you may even need to eliminate goals or create new ones.
Develop an Actionable Timeline
Use your SMART goals to lay out a timeline for your scaling project. The timeframes you set for your SMART goals can act like mile markers on the road of growth. Mark them and celebrate them.
Include any important deadlines, especially due dates for filing any paperwork needed to keep your business and its expansion in good standing with customers, competitors, the market, and the community.
Continue to Edit Your Plan as Needed
Plans always change. Prices and demand fluctuate. Supplies can be delayed. Even severe weather or a global pandemic can throw your project off course. Stay agile. Not only could it save you if things go wrong, but it could unlock brand new opportunities.
For example, say you create the plan for scaling your cleaning business. Then, after the plan is in place, you learn about the building of a new apartment complex in your new market. You may want to adjust your advertising budget or strategy to target this high concentration of potential clients.
Don't create a growth plan that has little room for adjustment.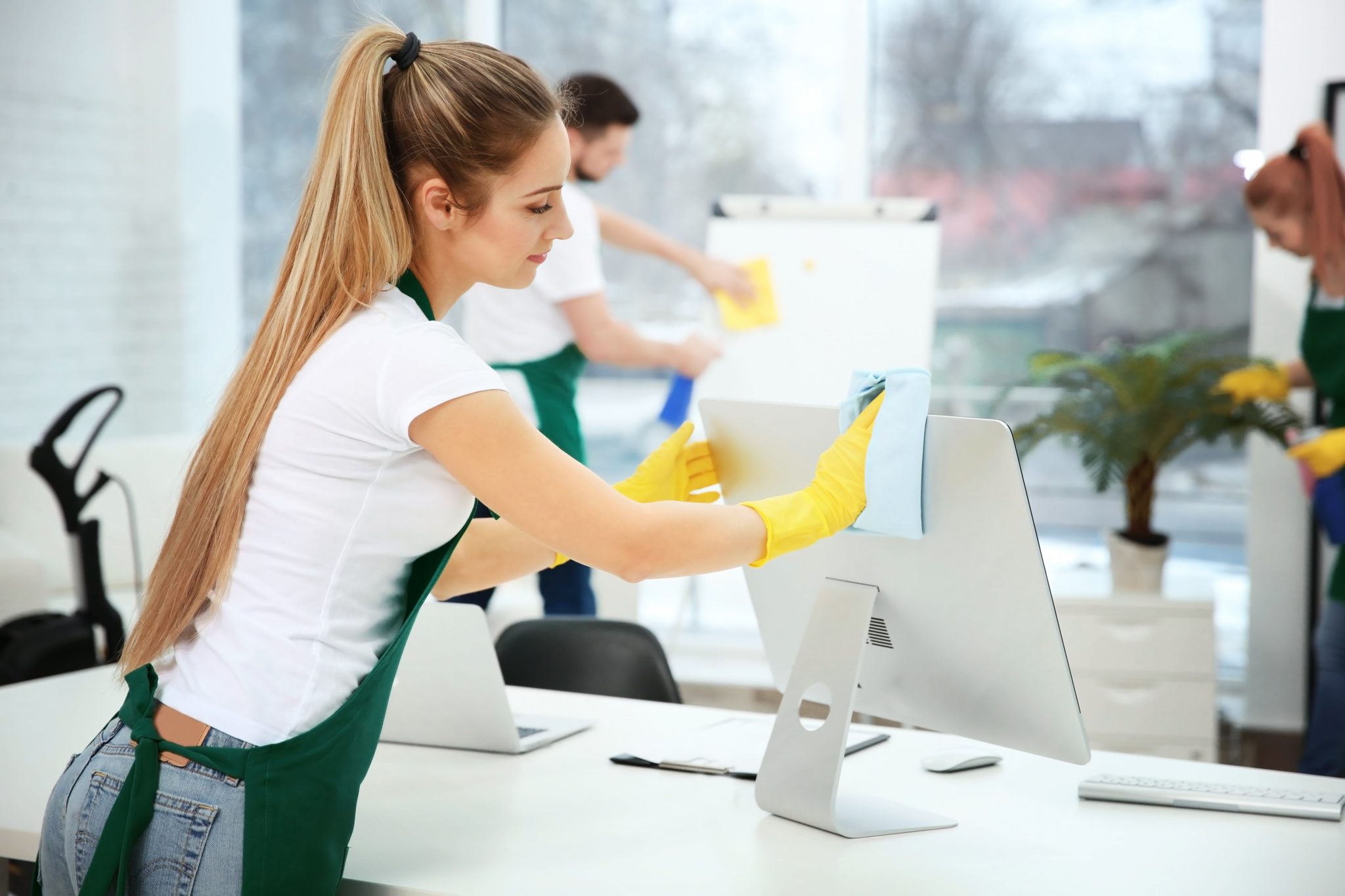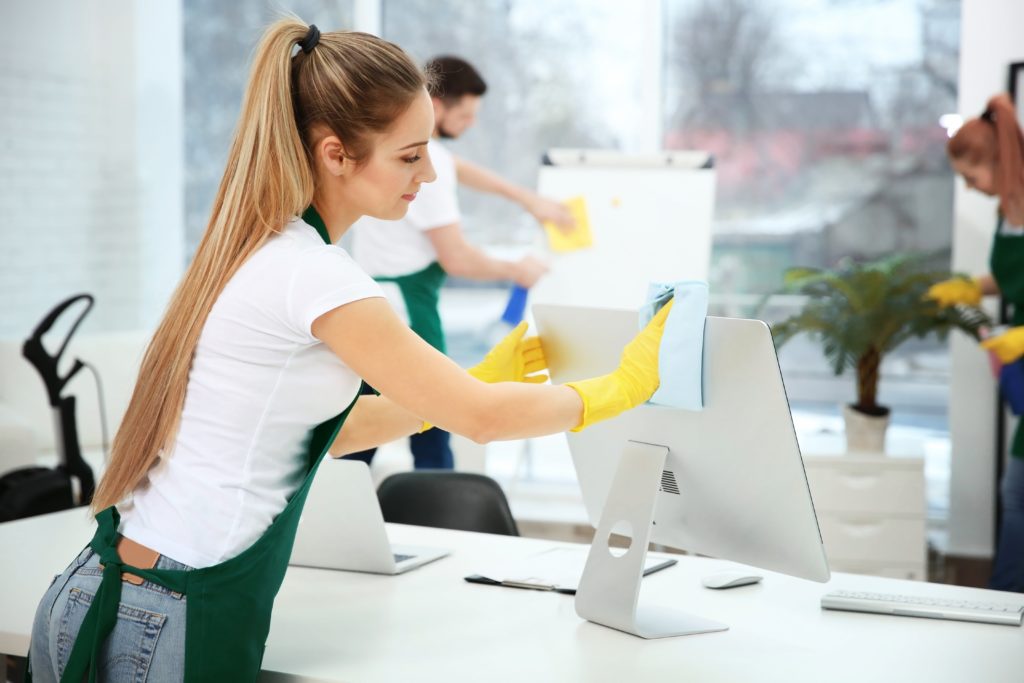 We Make Cleaning Business Insurance Simple (So You Have One Less Thing to Worry About)
Before you scale your business, you want to make sure it's properly insured. With Insurance Canopy, you can insure your cleaning business for less than a dollar per day.
Freshly-cleaned, wet surfaces create a slipping hazard. Some cleaning chemicals can also create hazards, especially if mixed or handled incorrectly. If these dangers lead to the harm of another person or property, you could be held liable. They could come after your business and, in some cases, your personal finances too.
Protect your business and yourself from injury and property damage liability lawsuits with affordable cleaning business insurance from Insurance Canopy. We offer flexible insurance policies for cleaning businesses of all kinds.
Policies start as low as $27 per month. Purchase your insurance policy conveniently online — in under 10 minutes. Before you expand your operations, turn to Insurance Canopy to cover and protect what you've already built today.